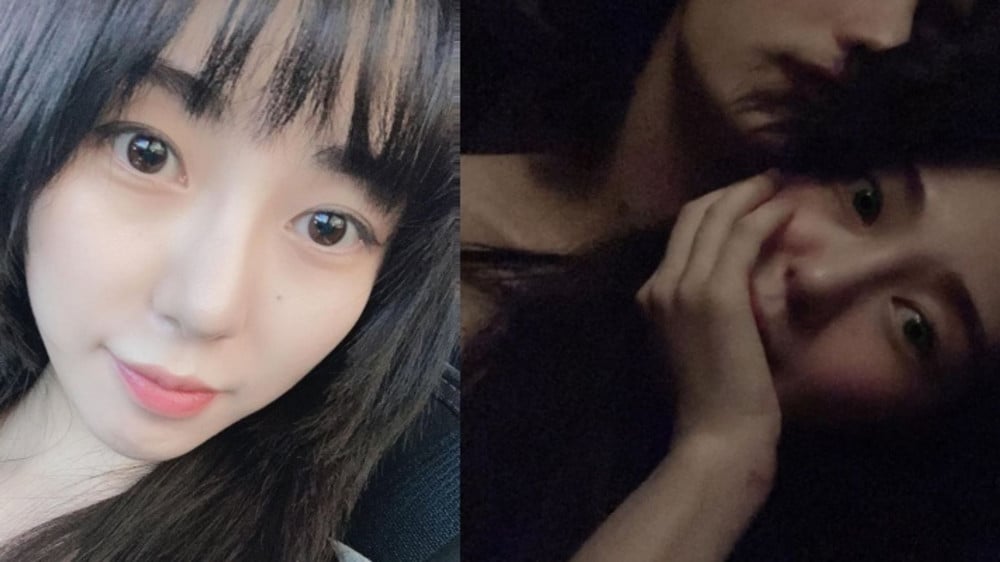 Former AOA member Mina added another response to the allegations that she stole someone's boyfriend.

Previously, Mina was accused of stealing someone's boyfriend and she promptly responded with a post on Instagram denying the allegations. Shortly after the initial explanatory post, she posted another lengthy explanation with her intent to sue malicious commenters.

With screenshots of her DM's, Mina wrote:
"Someone in the comments asked me to prove that I didn't DM him first so here it is. I don't know why I have to go this far. Is it wrong for me to talk to people? Did I force him to meet me? Or did my current boyfriend force me to meet him? We got close after having a long conversation in private, but here, I'm not referring to catching and sharing feelings. It was more like a relationship of siblings.
Anyway, I've been replying to many comments of friends of his ex-girlfriend who was born in 1998. They say I'm lying or I deserve to be criticized, but I only wrote the truth. Selling out my boyfriend? What did he do wrong if he broke up for sure with his girlfriend? Is there an unwritten rule about dating that requires a gap between relationships? I understand dating someone else shortly after a former relationship is often frowned upon, but I don't want to be hurt by false accusations. I signed with a label and I am preparing for a comeback so there is no reason for me to post a picture with a cheater. It's so obvious it's going to be a problem for me. My boyfriend would be under scrutiny as well. So it is not true at all. I'm receiving so many hate comments right now but I'm still innocent.
We caught feelings while he was in a relationship? Even if that was true, did we express that? And do you think I would have enough feelings to date someone who is already in a relationship with somebody else? It's frustrating...I want to articulate what's on my mind. But if my posts only called more confusions, that's my bad. I'm sorry. But I did not meet a cheater.
I don't understand his ex-girlfriend's friends flocking over to write false accusations and hate comments just because he broke up with her girlfriend and his current girlfriend is me. That's why I'm replying to every one of those. And I talked with a representative of my label. My boyfriend is reading everything, and he is also getting hurt by those so he said he'd like to post his perspective. I agreed. If there are more malicious comments, I will sue them all. I really trust my boyfriend and I hope you could trust me...
And I apologize I caused a commotion. Maybe it's true that we got into a relationship quickly, but it's never going to be stealing before properly breaking up or anything like that."