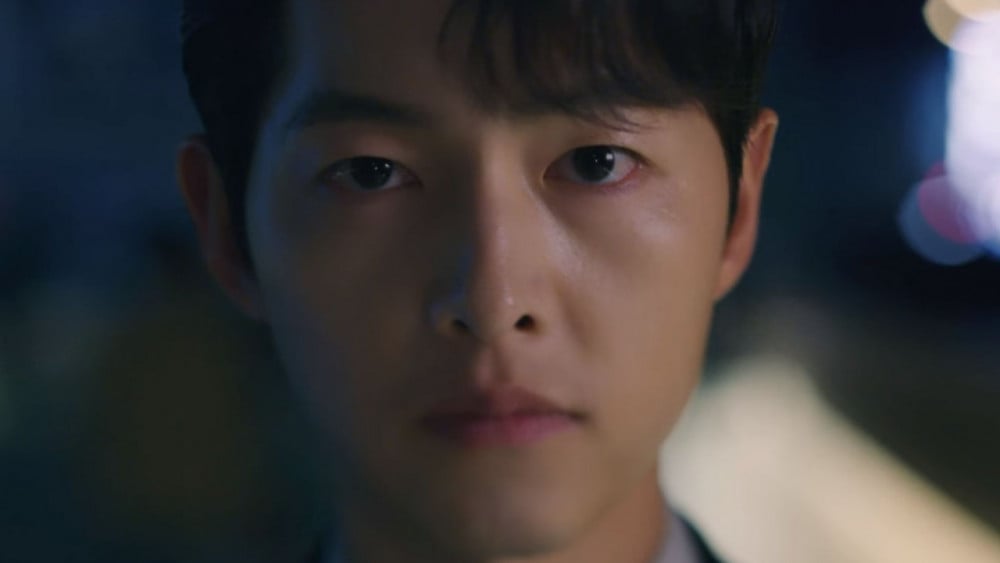 Vincenzo has finally, and much to the dismay of millions of fans worldwide, ended. Nuanced until the very end, this cast deserves all the accolade in the world. As a matter of fact, such incredible synergy is such a rarity in dramas, and the show most definitely warrants a season two. The ending is so satisfying, and the entire team, from the writers to the producers and the crew, proved their mettle as an absolute unit. There's a reason why Song Joong Ki is unparalleled, Jeon Yeo Been is inimitable, Ok Taecyeon is one of the most versatile actors in the industry, Kwak Dong Yeon is a master of art, and Kim Yeo Jin is a veteran in the truest sense of the word and that reason echoes in what they made of 'Vincenzo.' However, it wouldn't nearly have reached the dimension it did without the rest of the wonderful cast.
In the penultimate episode of Vincenzo, the theme of the extraordinary heroes hidden behind very ordinary regular people is reintroduced and reinforced. Vincenzo has "taken care" of his business in Italy with 80 Million Euros (96.1 Million USD) and has returned right on time to protect his fort. The case of Babel versus the residents of Geumga Plaza gets pushed back with the help of Prosecutor Jung In Kuk, which is restored to its original time by using the Guillotine file as leverage.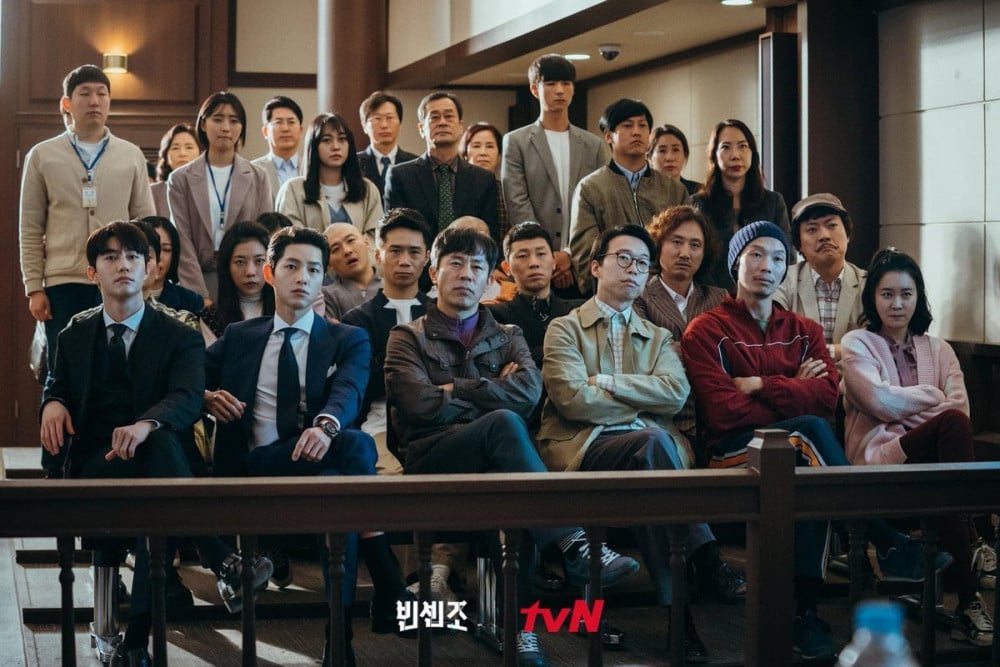 There's a constant push and pull, and Vincenzo coerces Judge Heo to make sure Jang Han Seok's sentence doesn't get extended. Almost everything goes according to plan and almost all of Babel is swept up and put behind bars, except for Choi Myung Hee, Jang Han Seok, Jang Han Seo, and Han Seung Hyeok, whose faces are blurred in the exposing video that is presented as evidence. They are quick to infer that this is because Vincenzo intends to kill them off sooner or later. Han Seung Hyeok tries to reason with Jang Han Seo to try and be in his good books to save his own life, but Han Seo has other plans.
In the midst of all this chaos, we're shown and told about how and when the gold was taken care of. With Mr. Cho held hostage and Seo Mi Ri being forced to open up the vault, almost everyone thought the gold would finally slip out of the rightful hands. However, earlier on, Vincenzo was confronted by the monks over the electric shocks they keep feeling while meditating, implying an electric leakage. Upon investigation, they discovered the vault under the floorboards. Vincenzo can't hide the truth anymore and instead engages the monks to move the gold little by little every day. By the time Mi Ri opens up the vault for General Manager Kim, the right-hand man of Presidential candidate Park Seung Jun, all the gold has been safely relocated to a secret location.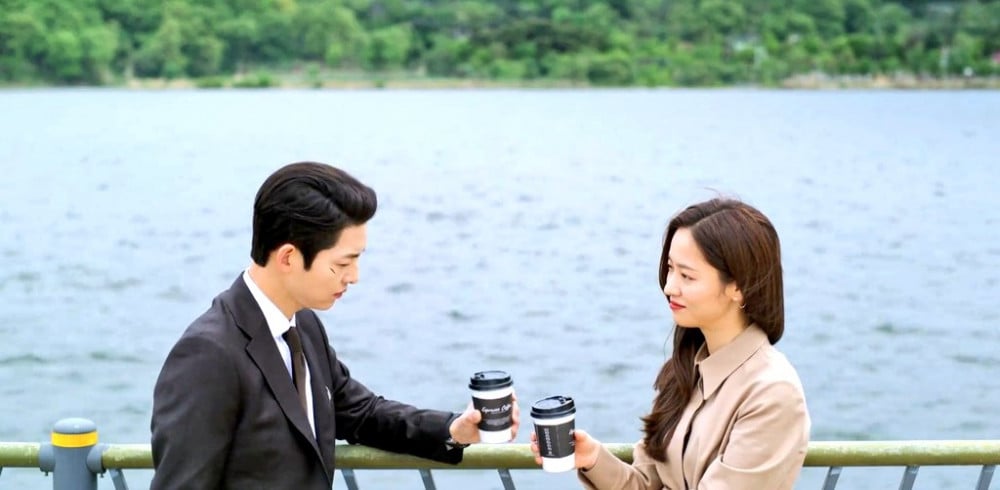 Vincenzo and Hong Cha Young share some intimate yet careful moments of vulnerability here and there, further amplifying the growing tension of "will they or won't they." Even though it might seem long overdue at times, these moments are way more precious than any obvious romance, especially in the given circumstances.
As warned, Vincenzo takes Prosecutor Jung's life for his continued misconstruing of the law and while we're reeling from this, we're thrust into the final arc of the story. Choi Myung Hee has shouldered all the responsibility for Babel's wrongdoings and has had Jang Han Seok quietly released.
Earlier on, Vincenzo had advised Jang Han Seo to leave the country for a bit because it was obvious that he would be Han Seok's first target. He insisted on staying and standing his ground then but what he didn't realize was that that time would come sooner than expected.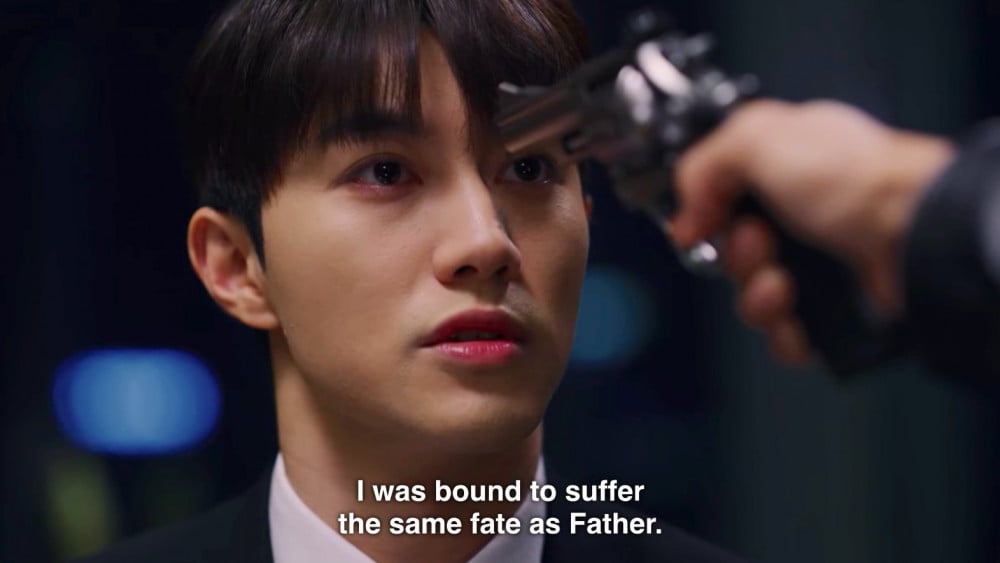 Jang Han Seok bribes Han Seo's guards, barges into his office, and strikes him unconscious. On the other hand, he has Hong Cha Young abducted and tied up. Vincenzo can sense something is off, and before we know it, he receives a package with Cha Young's bloody jewelry in a bag.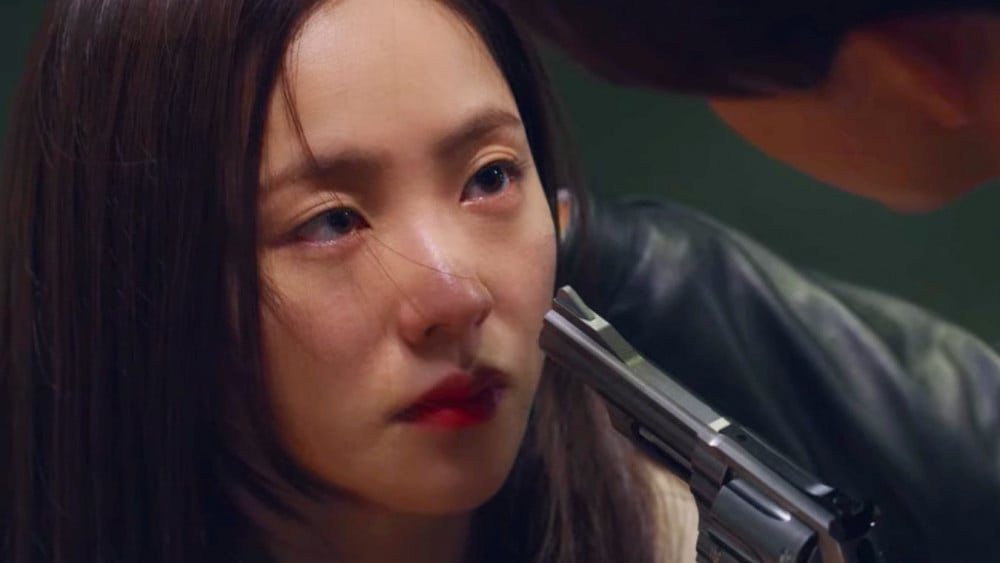 He's quick to reach Jang Han Seok's lair, albeit apparently unarmed. Han Seok orders Han Seo to beat Vincenzo to death if he wants to stay alive and while he picks the hockey stick up, in a split second, he swings it at Han Seok, distracting him from Hong Cha Young. Han Seo gets shot in the arm. Vincenzo tries to take Cha Young away, but just as they're about to leave, Han Seok aims his gun at him and Hong Cha Young stands in the way, taking the bullet for Vincenzo.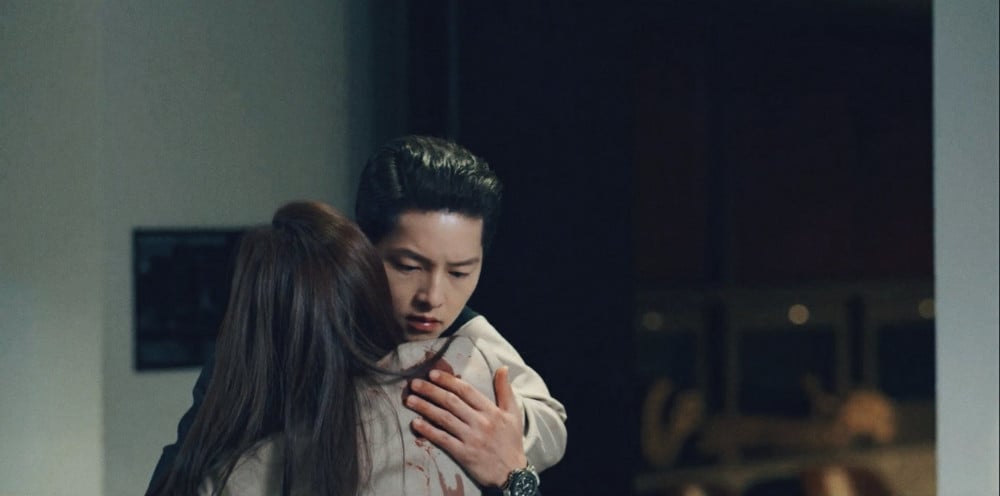 The characters which truly stood out in this episode were undoubtedly those of the Jang brothers, Jang Han Seok and Jang Han Seo. Han Seok has lost all traces of humanity entirely and it is not easy to portray a character like that. Arguably, it is even harder to portray evil than it is to do justice to good, predominantly because it goes against the actor's inherent nature.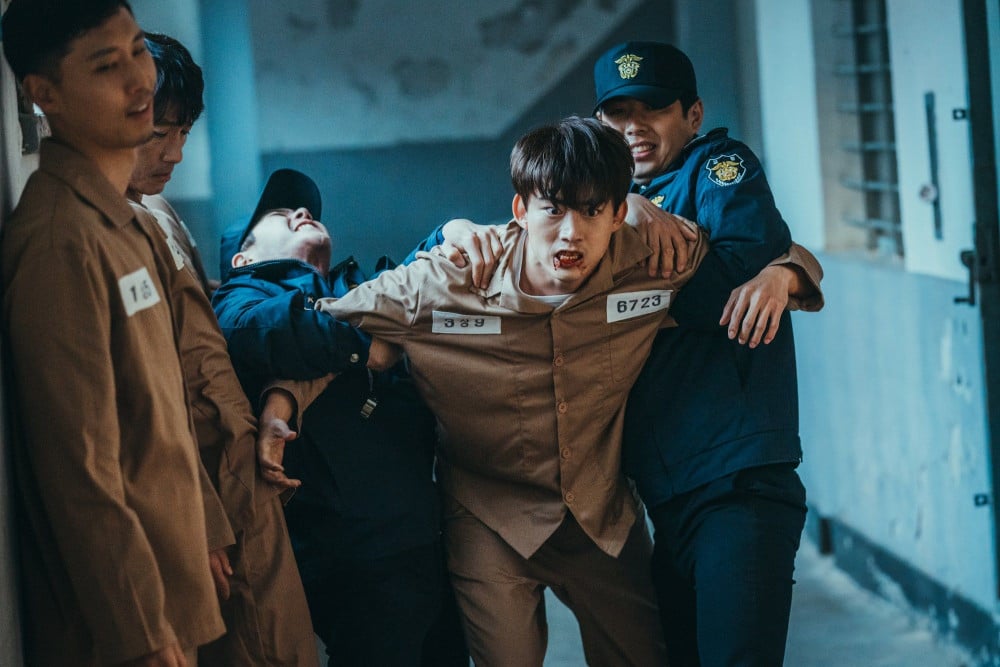 Ok Taecyeon deserves the highest praise for his hair-raising performance. At the same time, as always, Kwak Dong Yeon is a spectacle to watch, to say the least. The range of feelings he can emote is truly unbelievable, and one can't help but feel everything he's feeling. Han Seo's character arc is perhaps the most satisfying to watch, especially because it is not overdone in the least and progressed as naturally as realistically possible. He has his moments of weakness, and Kwak Dong Yeon is truly a master of his emotions to be able to bring out the nuances of such a complex character so intimately.
Episode 20 starts with Han Seo begging Han Seok to stop, grabbing the gun aimed at Vincenzo and holding it against himself. Han Seok doesn't hesitate even for a second before shooting right through him. Just when he's about to aim at Vincenzo again, Han Seok runs out of bullets.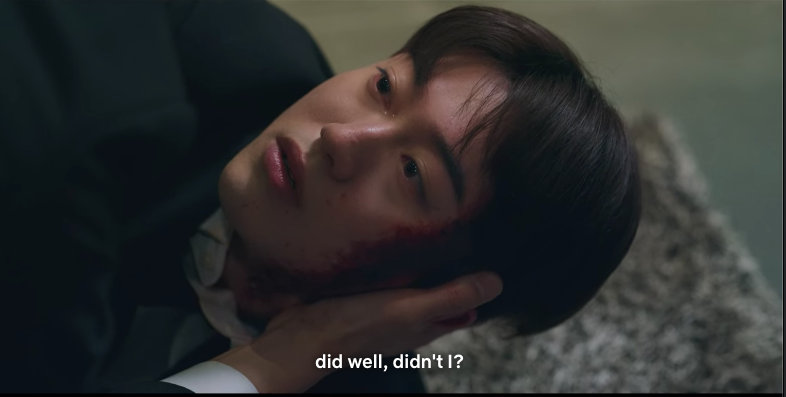 Vincenzo takes the chance to strike, but Han Seok dodges and jumps out of the building, which was presumably at least two floors high. By the time Vincenzo can tend to Hong Cha Young again, Han Seo calls out to him with a sense of relief. Vincenzo assures him that he deserves to be his brother and that he has done well. With that satisfaction and knowing that he has helped someone in life, Han Seo passes away. As much as there is an urgency to wrap up the narrative, Han Seo's sacrifice deserved to have been dwelled on longer. What wasn't done on screen, was done through SNS as "Our Han Seo" trended worldwide.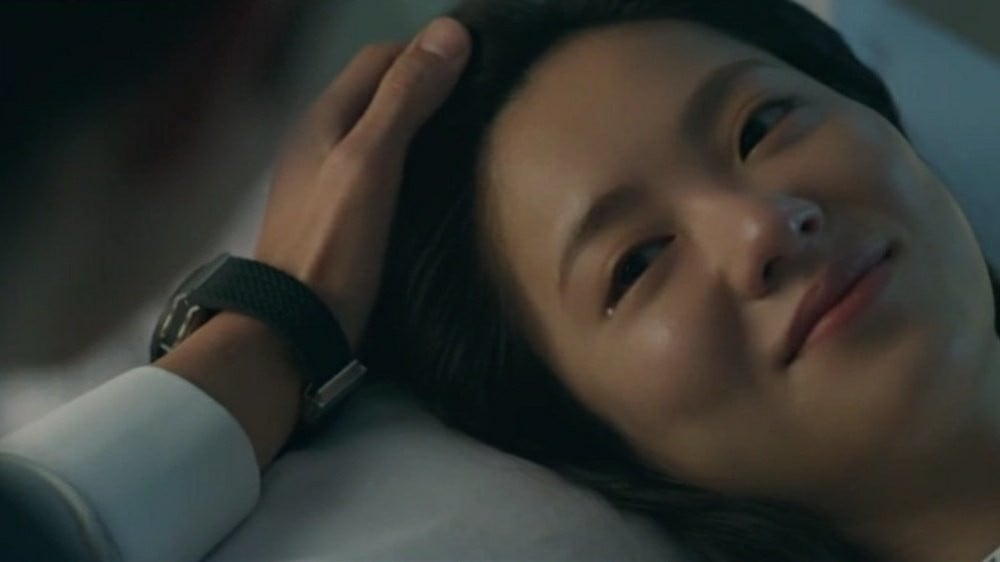 A striking parallel is drawn to the first half of the drama whereby Hong Cha Young stayed by Vincenzo's side as he lay unconscious. This time around, Hong Cha Young is on the receiving end of his care. Hong Cha Young tells Vincenzo to stop blaming himself for what happened, for they were but fighting a war, and she just happened to get shot. The two share a deep moment of revelation as they realize that they won't be seeing each other again as Vincenzo will have to leave as soon as his job is done. However, he swears by his word and promises to come back.
Vincenzo coaxes and threatens Seung Hyeok to get Choi Myung Hee out within a maximum of three hours if he wants to live any longer. Han Seok restocks on ammunition and gets a gang ready to go. Wusang gets a search and seizure order, and Myung Hee is released on the grounds of taking the fall under threat of death from Chairman Jang. Vincenzo quickly lets her know that her colleague just sold her out. However, Seung Hyeok is barely able to save his skin because he's stabbed in broad daylight by Han Seok's men.
On the other hand, Choi Myung Hee has been cornered neatly by Vincenzo, which catches the eye of the police. The next time we see her, she's in a warehouse; her toes are bloody and her feet dysfunctional. Soon enough, she's burned alive to Zumba music. The Geumga residents follow Han Seok, and in the second most painful scene, Cheol Wook is stabbed twice during the fighting. Vincenzo is a tad bit too late, but he makes sure to shoot Han Seok just in time. Before the police show up, he takes Han Seok in his car and makes a run for it, despite being chased by the police. He makes a narrow escape and tells him all about how his brother helped Vincenzo find him.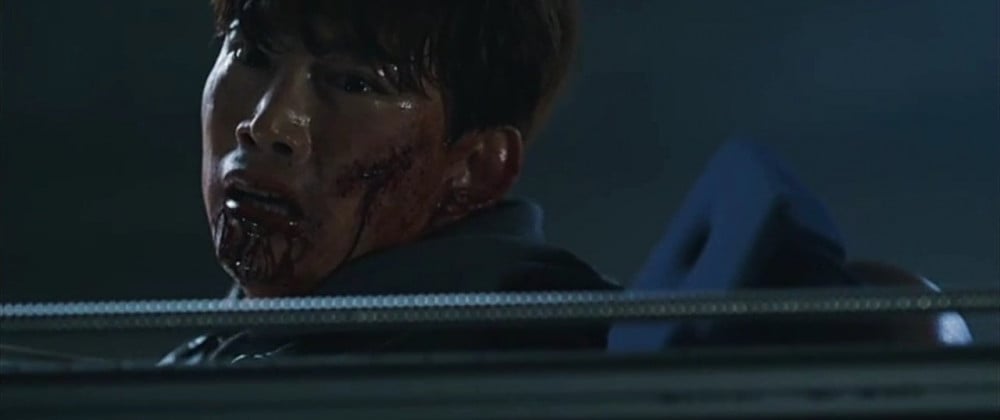 Hooked to a Russian torture device called "the spear of atonement," Vincenzo is finally at the end of this long-drawn journey. Contrary to what one might have thought, Han Seok too begs for his life and, alternatively, for a quick death. In response, he tells him to apologize to his brother when he meets him, switches his torture device to "auto" and keeps his watch as a "trophy." In a painful scene, even by Vincenzo's standards, a raven pecks at the body of a half-dead Han Seok.

Vincenzo debates whether he should call Hong Cha Young before leaving or honor her wish and leaving without a farewell. He chooses the latter and is off, but Hong Cha Young can't just let him go without one last embrace - the one that collectively made millions of hearts ache and spoke louder than a simple "I love you" can.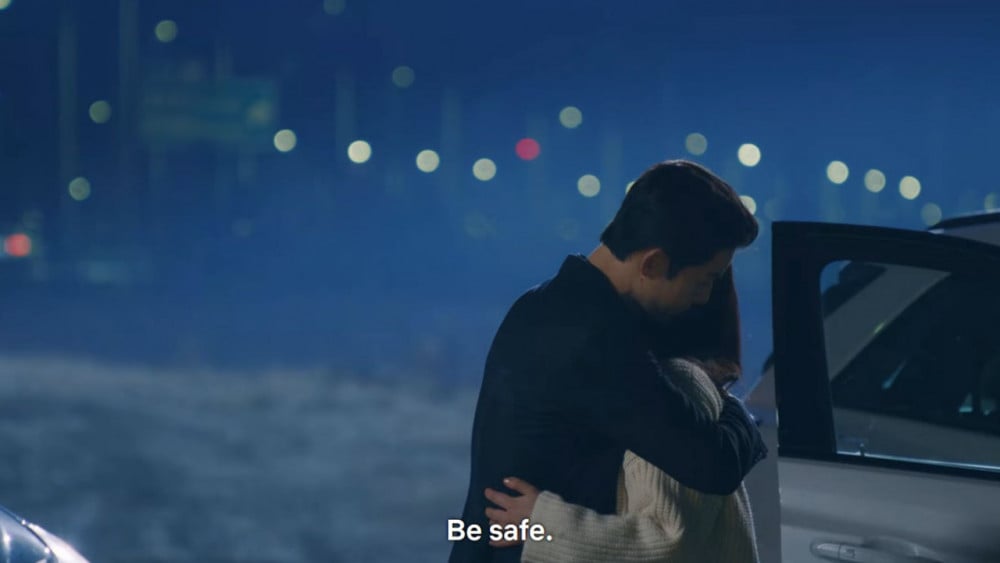 In a callback to the second episode, we see a vineyard that has a part in Vincenzo's name. A year later, the Cassano Geumga Family is stronger than ever, fighting corruption and crime with just as much zest and passion. Hong Cha Young is gorgeous and sharp as ever, bursting with life. Mr. and Mrs. Lee have a lovely daughter and are a happy little family, to our relief. We finally get to see where all the gold went, little by little.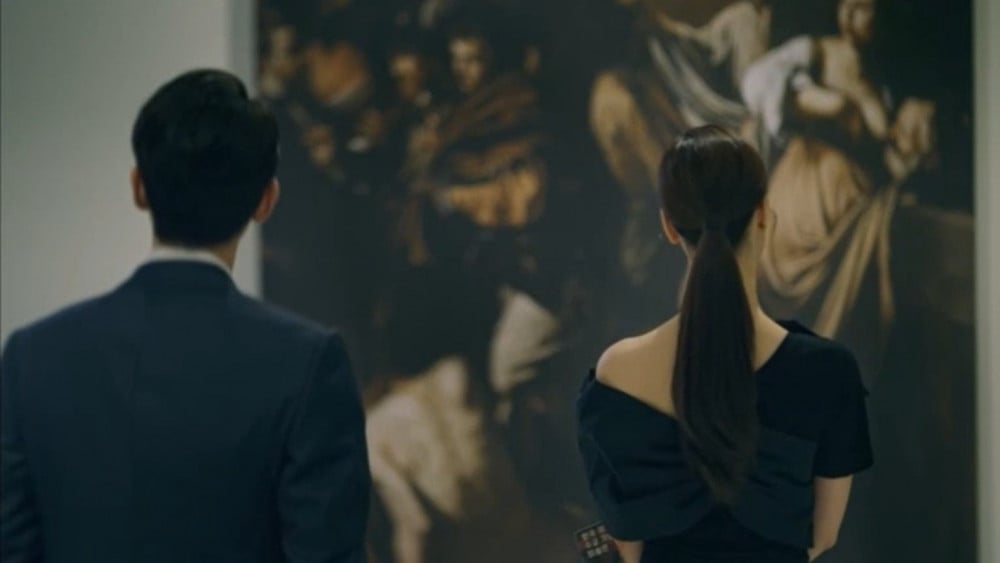 In a gallery full of the most awe-inducing artwork in existence, what moved the viewers the most was Vincenzo and Hong Cha Young's gentle reunion. A kiss, full of the brightest healing possible, takes away the pain of watching the drama end, even if for a second. A gaze filled to the brim with longing yet confidence brings us to the end of this epic because that is exactly what it deserves to be called. Vincenzo reveals that he purchased a private island near Malta, and he's now the boss of the family. It ends with Vincenzo saying he is Vaiśravaṇa. Neither full villain nor on the side of justice but a person who will protect people by killing the garbage.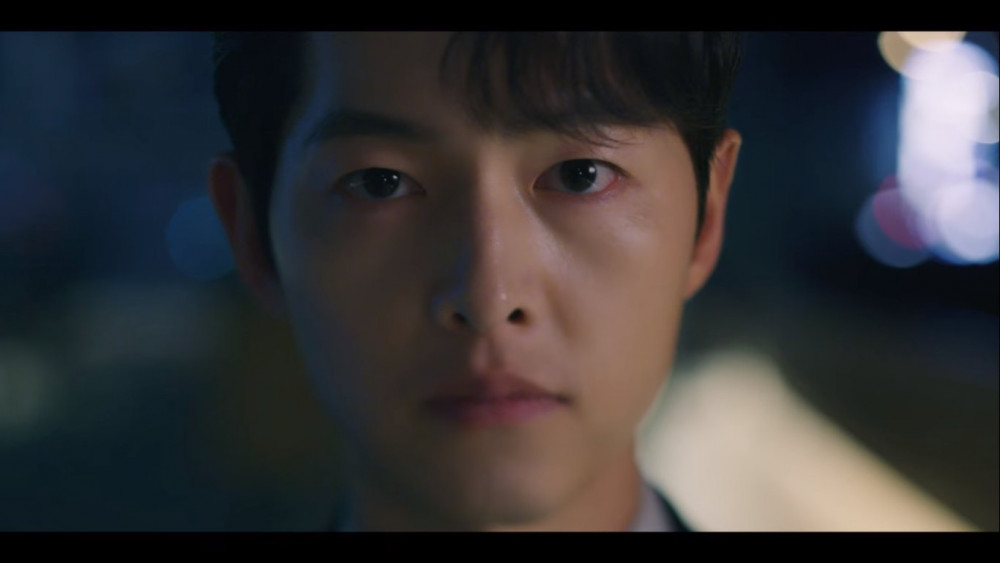 Will there be a second season? There's hope as it's left as an open ending. Unfortunately, there is no news on plans for a second season, even though many fans are clamoring for it. Even if there isn't a second season I was very satisfied by the ending story arc as it did justice to the brilliance of the entire drama. I'm going to miss the tears, laughter, anguish, and happiness that Vincenzo brought on a weekly basis. Thank you to the cast and staff for a wonderful drama. Grazie a tutti, arrivederci.