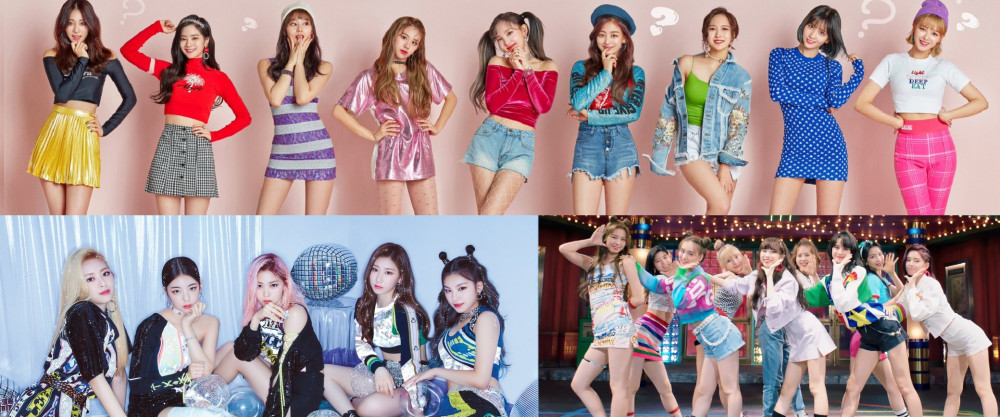 Fans are re-listening to the songs that J.Y. Park has contributed to.
On an online community forum, fans uploaded a series of girl group songs that were either co-written or co-produced by J.Y. Park, who has recently contributed to the song "M.A.F.I.A In The Morning" by ITZY. Since its release, the song has been garnering some mixed reactions, with quite a few netizens and fellow music producers commenting that the song is rather "disappointing."
In the post, the uploader shared the following songs made in part by J.Y. Park:
TWICE's "Signal", "What Is Love?", "Feel Special"
ITZY's "ICY", "M.A.F.I.A In The House"
NiZiU's "Make You Happy", "Step And A Step", and "Take A Picture"
One netizen also shared that J.Y. Park contributed to "Not Shy" for the lyrics and the arrangement.
After reviewing these songs, netizens reacted with comments such as:
"I like all the TWICE songs. I don't know why he decided to make 'M.A.F.I.A' that way..."
"There's also IOI's 'Very Very Very', but honestly the worst parts are just the rap portions"
"They sound a little old, to be honest...The melodies can be re-produced to make it sound trendier"
"Am I the only one who loves all these songs??"
"I like everything except for 'M.A.F.I.A'"
"'What Is Love' is my favorite song ever"
"I don't think J.Y. Park is good at producing 'girl crush' concept songs..."
"I can't decide whether I dislike 'Signal' or 'M.A.F.I.A' more"
"There's also TWICE's 'Kura Kura'"
"Not my style..."
"Please don't write the lyrics, J.Y. Park....T_T"
"'Feel Special' is the best one out of all these songs, in my opinion"

What are your thoughts on J.Y. Park's contributions to these songs? Do you have a favorite one?