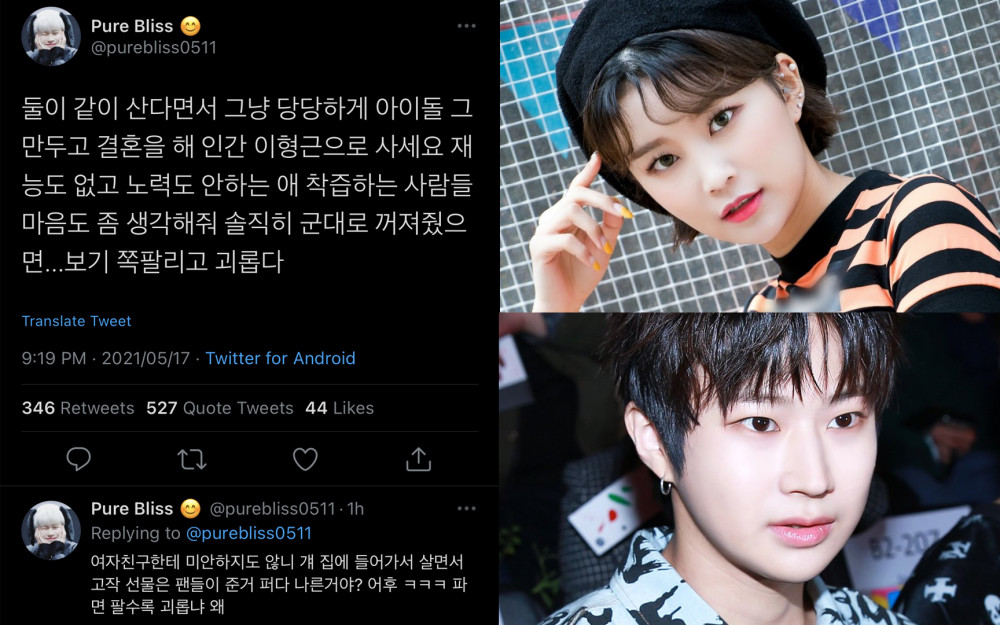 Recently, Momoland's Hyebin and former UNB member Marco have been at the center of attention as they have confirmed their romantic relationship after initially denying the speculations.
There have been various mixed opinions over this matter as some netizens congratulated the idol couple while some criticized that Marco had denied the claims when Hyebin admitted to the speculations. It seemed that this controversy was subsiding, but one netizen recently alleged that the two idol singers were already living together.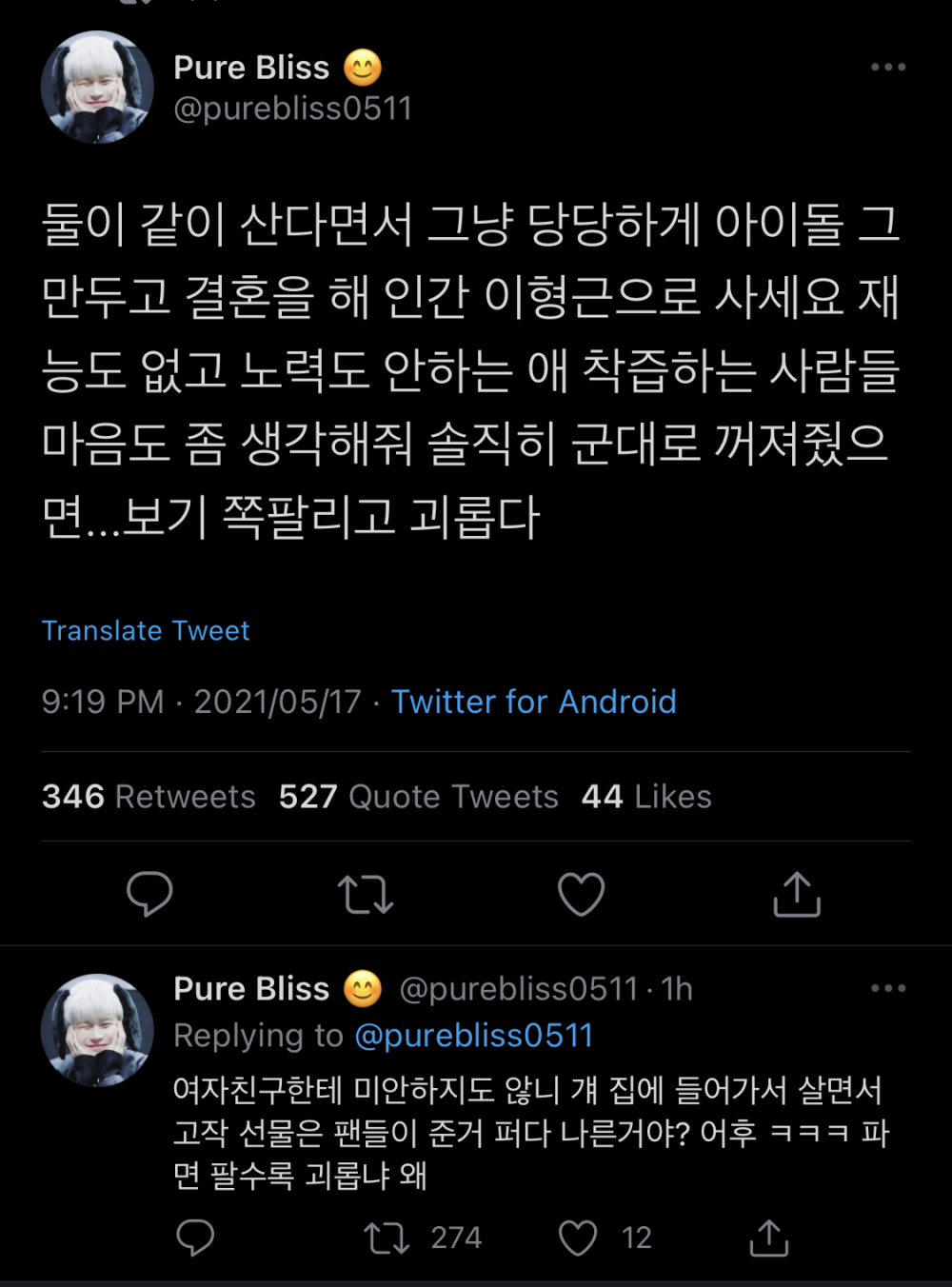 One netizen shared a Twitter post that criticized, "If you're living together, then just quit being an idol and get married. Think about the people who keep trying to find things to like in a person who has no talent and doesn't put any effort. To be honest, I just wish he buzzes off to the mandatory military service...It's embarrassing and annoying to see." In an additional tweet, the netizen wrote, "Don't you feel sorry for your girlfriend? you moved into her house and gave your fans' gifts for her? man lol, it's annoying the more I dig."
According to the tweet, it seems that the netizen who wrote it was a fan of Marco and expressed her anger as she found out more information about his romantic relationship with Momoland's Hyebin.
The netizen who created the post said, "It seems like Marco moved into Hyebin's house," while other netizens commented, "Momoland should just disband, there's no meaning to them continuing. Yeonwoo left who was the center member and also their songs suck after 'Boom Boom'." "Wow, the home master is so mad," "It seems like Momoland's agency isn't taking care of their artist at all," "It seems that Hyebin is paying for everything since Marco is not earning much money," and "They were dating even last April, he shouldn't have given the gift from his fans to his girlfriend, lol."