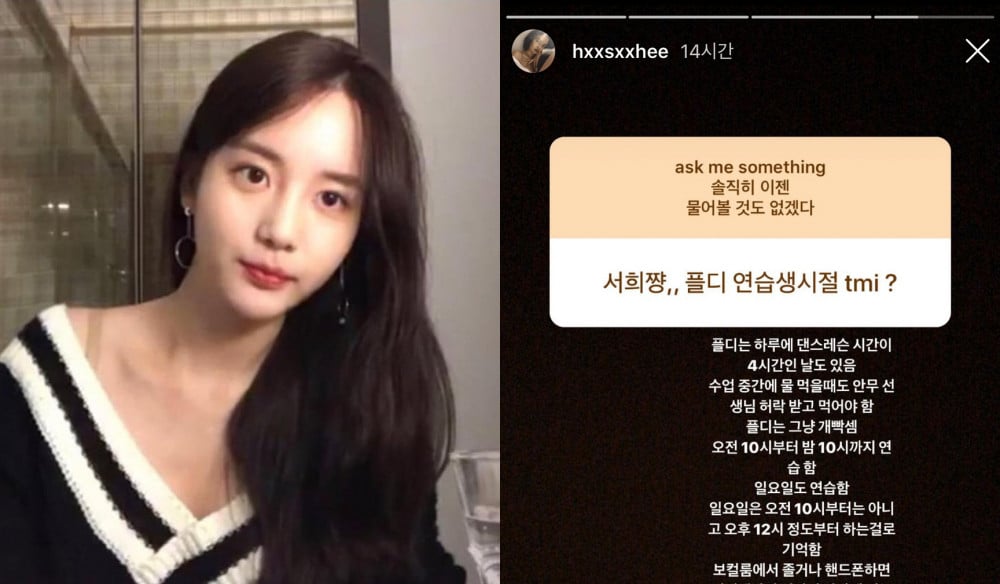 Han Seo Hee has been involved in numerous controversies and has become infamous, with her name being widely known.
Being a former idol trainee, Han Seo Hee has previously revealed what it is like to be an idol trainee in different agencies. Although she gave up on her dreams of becoming an idol group member, she had stayed active in the online communities as she continued to update her social media.
Netizens recently revisited Han Seo Hee's Instagram story that she had posted before deleting her account. When Han Seo Hee kept an active presence on the web, she had often interacted with her fans, and she asked them to ask anything they were curious about.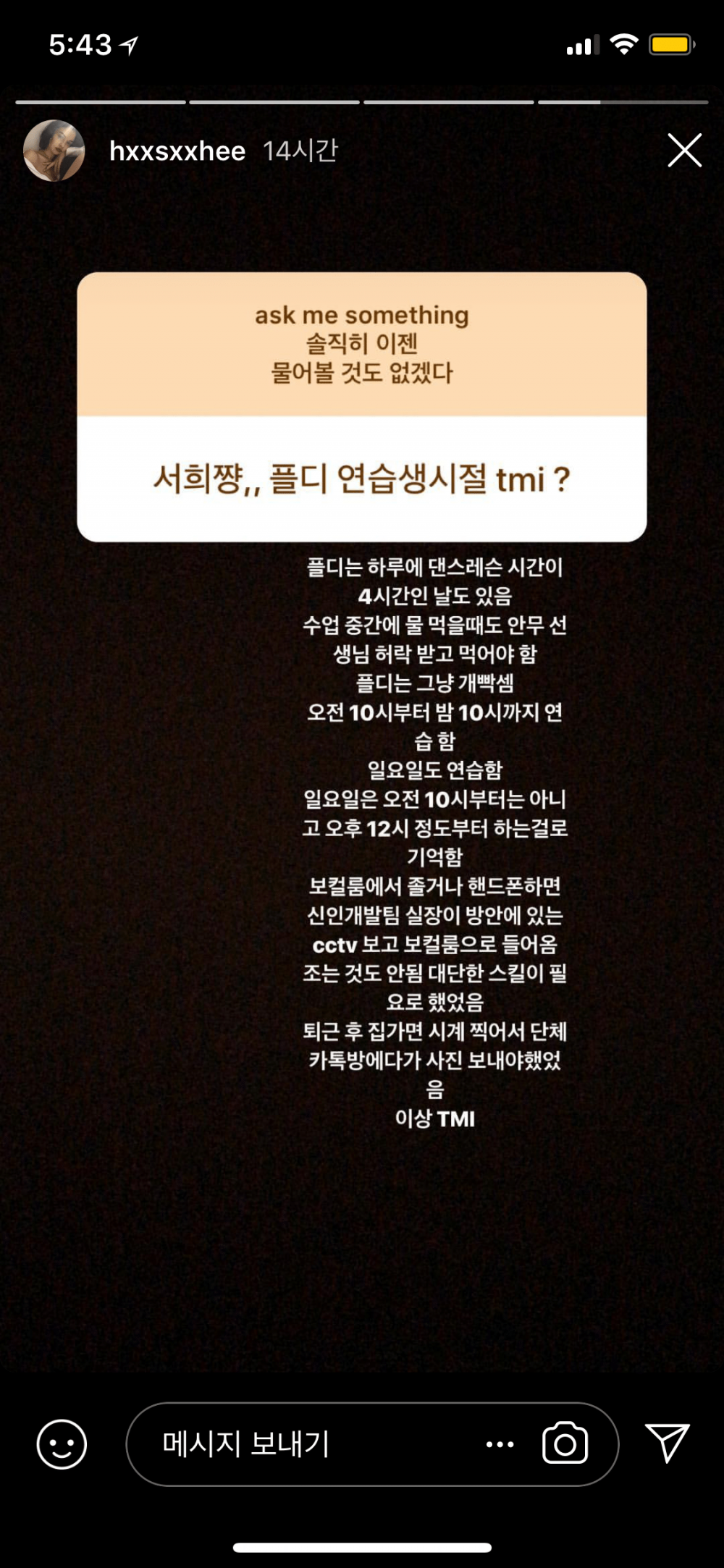 One netizen recently posted one "TMI" piece of information Han Seo Hee shared on her Instagram story about being a Pledis Entertainment trainee. In the post, one fan asked, "Seo Hee, any TMI about when you were a Pledis trainee?" to which Han Seo Hee wrote a lengthy explanation about the daily schedule.
She wrote, "At Pledis, there were days when there were four hours of dance practice. You had to ask permission from the dance trainer to even drink water. Pledis is just super strict. The practice is from 10 AM to 10 PM. You have to practice even on Sundays. On Sundays you would start from 10 AM, no I remember starting around 12 PM. When you're dosing off or playing on your cell phone in the vocal room, the chief of the rookie development team would watch the surveillance camera and would barge in the vocal room. You can't even dose off, you needed really good skills. If you get off and return home, you had to take a photo of the clock and send it over in the group chat. That's it with the TMI."
Netizens commented, "This is so crazy," "I heard NU'EST members would secretly sleep in the bathroom," "This is so strict," "I feel like I can't breathe," "I wonder if this is true," "I don't think practicing all day is that bad given that people study more than 10 hours to get into college," "I feel like you would faint if you couldn't even drink water when you want to after practicing for hours," and "This is too much."