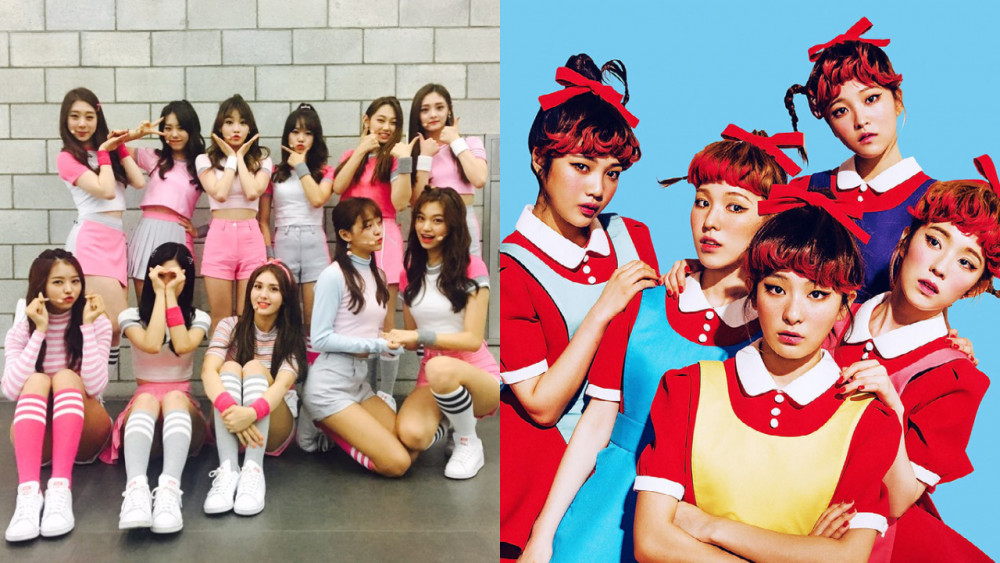 In the K-Pop industry, it is not unusual for the same set of producers or rappers to work with different artists or idol groups. As a matter of fact, it is quite a common practice. As such, sometimes, songs meant for a certain group could end up working better with another group or an artist from a different industry altogether. 'Artificial Love' was originally meant for NCT but ended up going to EXO. In some even more surprising switches, 'No More' by f(x) was originally meant for Ariana Grande, 'Run Devil Run' by Girls' Generation was meant for Kesha, 'Press Your Number' by Taemin was originally made for Bruno Mars, BTS' 'Euphoria' was made for Justin Bieber and NCT Dream's 'Chewing Gum' was meant for Red Velvet!
With that said, here are 5 K-Pop songs that sound like they could have belonged to other groups!
BLOCK B's 'Toy' is one of their mellower songs that is sonically quite close to WINNER and/or BIGBANG. All three are known predominantly for their hip-hop sound as well as the diametrically opposed rock ballad vibes, and BLOCK B's 'Toy' fits perfectly within that niche.
I.O.I - 'Yum Yum'
I.O.I's hit song 'Yum Yum' echoes the sound of Red Velvet, complete with the upbeat and bouncy rhythm backed perfectly with an electronic dance refrain. The rap part, in particular, is straight out of Red Velvet's style. It isn't much of a surprise, though, considering that the producer for 'Yum Yum' also produced Red Velvet's 'Dumb Dumb.'
VIXX - 'Six Feet Under'
VIXX's 'Six Feet Under' sounds distinctly like a SHINee song, especially with the vocals. Most significantly, the song sounds a lot like Taemin's solo music as well but perhaps, categorizing it as a SHINee-Esque song wouldn't be an exaggeration.
BLACKPINK's 'Really' has a similar feel to iKON's 'Love Scenario,' at least when it comes to the addictive quality stemming from the catchy hook and the exceptional uninterrupted vocals, coupled with Lisa's flawless rap. Once again, this isn't a surprise considering that both the groups belong to the same label.
Girls' Generation - 'Look At Me'
Girls' Generation's 'Look At Me' could have very well been an f(x) song, especially with the EDM influences. It is also hard to miss the classic Rain sound. 'Look At Me' was definitely an experimental step, complete with the vocal break, and suited Girls' Generation perfectly, but musically, f(x) could easily pull off the same concept and sound, especially at that time.