Even though 1the9 disbanded in August of 2020, the K-pop community still feels the void left behind by this project group. Let's look back at the most memorable stages from "Under Nineteen," the program that brought the boys together!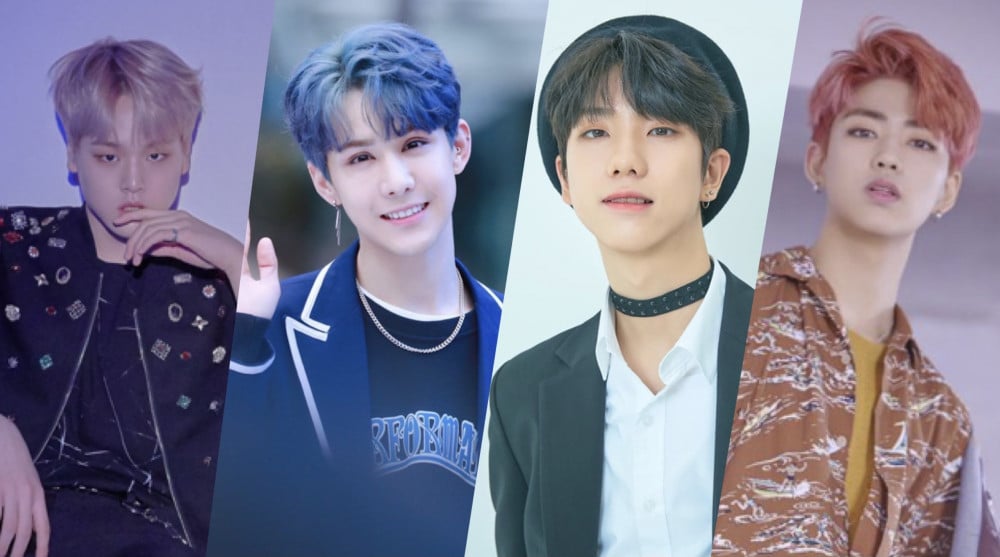 1. Eddie: Girl Group Medley
Right when the trainees were first revealed, Eddie was one of the contestants who received the most attention for his unique and expressive dancing. He received a high grade from the mentors for his audition, even though his rank eventually fell later on in the show.
2. Performance Team: We Are Young
After receiving a harsh scolding from Super Junior's Yesung, the Performance Team quickly got their act together and delivered an eye-catching version of the theme song, "We Are Young," that won first place.
3. Rap Team: Her
The Rap Team had a shaky start from the beginning since many of the trainees did not have any background in dancing, but in a surprising turn of events, they were able to rise above the Performance Team's "Her," even with an injured Choi Soomin!
4. Fake Love
BTS' "Fake Love" was one of the most sought-after songs during the regrouping battle. Despite how difficult the performance was, showcasing BTS's professionalism, the team did their best to show all their efforts on stage after receiving praise from J-hope himself.
5. Mirotic
"Mirotic" was undeniably the most professional performance of the night, earning comments from netizens who hoped they would debut as a group. They were the only team in which performance members became vocalists, rappers became dancers, and dancers became rappers, showing their all-rounded versatility!
6. Vocal Team: Don't Forget
With K-pop's sweetest vocals, Crush and EXID's Solji, the vocal team's performance of "Don't Forget" was perfectly suited for the spring.
7. Performance Team: U x Black Suit
The performance team certainly proved that they were deserving of their title with their impressive rendition of Super Junior's "U" and "Black Suit!" MC Leeteuk was amazed as he watched his fellow member, Eunhyuk, appear in the center, and the rap team felt like they were watching a year-end awards ceremony!
8. Final Stage: Like Magic
Dressed in sleek and sexy outfits, the trainees showed a new, more mature charm as they performed "Like Magic" for their final stage. With center Junseo who eventually debuted in the final line-up, this song instantly became a hit!