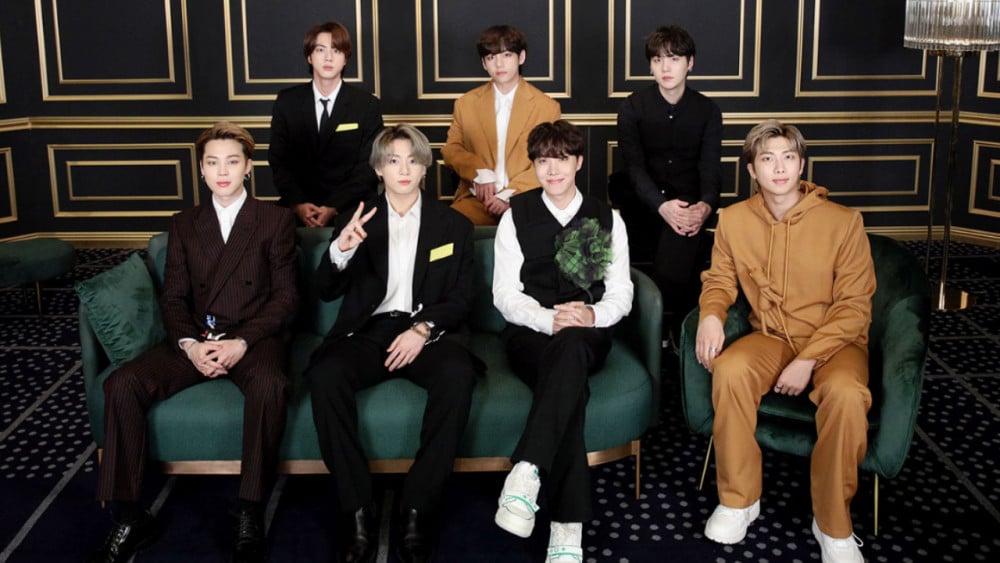 As much as fans would like to believe that their idols on the screen or on stage are just the same as they are off of it, it is only healthy for entertainers and performers to have a clear distinction between their personas. Simultaneously, some idols like Jungkook from BTS have expressed their desire to blur the lines on multiple occasions, wanting to be the same person for their fans as they are in their personal lives. While some companies don't intervene in this choice, others are way too heavy-handed about how idols should and can behave any time they are in the public eye. There have been multiple controversies surrounding girl groups like MOMOLAND and Fanatics, where staff members have tried to control their image by exposing more skin than the girls themselves are comfortable with. Not only is this inappropriate, but it also affects their mental health, which in turn affects their performance.
In light of such strong attempts at orchestrating a manufactured image, BTS is one of the very few idol groups who have willingly suspended any and all show of outward appearance that differs from their real personalities. Of course, there's no way of knowing for certain what the members are like in real life; they make it pretty easy to make a close guess.
RM loves going on museum dates with himself, perhaps the best company for a songwriter. Any art-lover would attest to the fact that simply looking at art is an incredibly moving experience and could leave you with aphasia. When language starts getting restrictive, music comes into being.
Jin is truly the strongest pillar in Bangtan, keeping the group together like glue. He's playful and tends to be extroverted or at least tries to appear that way so as to help the others open up. Jin's hobby of fishing is a classic choice, and while he doesn't mind doing it alone but he loves to have someone come along, and most of the time, it is Suga.
At the same time, Suga loves spending time by himself, as we saw in 'BTS In The Soop' as well. However, he's always attentive to the needs of the members. Even after spending most of his day making music or reading, Suga is always conscious of when the members might be hungry and at what time he should start cooking so as to have everything ready by lunch or dinner time.
V, on the other hand, loves being attended to. He might seem intimidating and a little bit more on the serious side, but he's incredibly soft-hearted and expressive about his emotions. His serious side is just an example of how real he is with his fans because, ideally, idols are expected to be sunshine and roses at all moments, regardless of what they might be going through personally. The fact that V feels comfortable enough with ARMY to show them a side of him that might not always be the most "marketable" is nothing short of a show of trust.
Jimin, on the other end of the spectrum, is a bubble burst of energy, positivity, and love. He makes it a point to make sure everyone around him is receiving the good vibes that he's giving out. He's attentive to all the members while also being playful and, at times, even childish. Once again, this childishness is a testament to his incredible relationship with the rest of the members.
J-Hope, according to the members themselves, is unchanging, and this is something that gives them the feeling of comfort and familiarity. He's the very embodiment of eternal sunshine, but he is also highly revered by the members. On numerous occasions, J-Hope has shared how he likes to maintain a particular image of himself that is always smiling, but over the years, he has shown vulnerable sides of himself as well.
Finally, the maknae Jungkook has always shown undying faith in the love ARMYs have for him. Right from the time of his debut, when he expressed his desire to get tattoos, and the rest of the members tried to dissuade him, he said that he believes that if ARMYs love him, they'll love him with or without tattoos. His entire sleeve of tattoos now is only proof that he wasn't just making blank statements. He loves to be spoiled and treated like the golden maknae he is, but he is also fiercely protective of the members. He is passionate and determined about things he puts his mind to and likes dabbling in as many of the arts as he can, drawing inspiration from the smallest to the grandest of things.
Most of these observations are very evident to long-time ARMYs but for those who might be new to the fandom, take this as your guide to the people behind the artists.