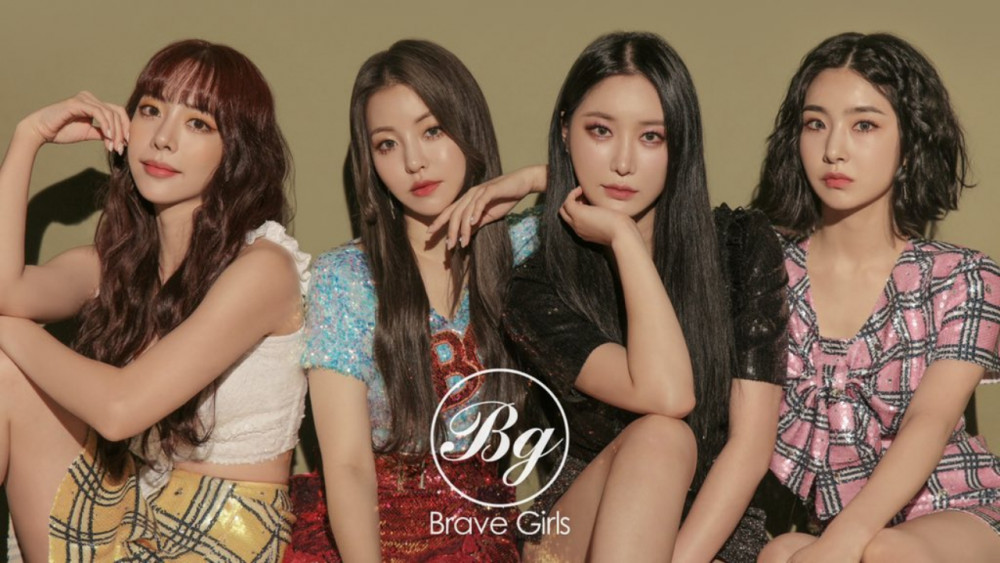 One of the most unexpected yet happening K-Pop phenomenon in this ever-changing industry has been the overwhelming spike in the popularity of the girl group Brave Girls. Having made their debut in 2011 and receiving unbelievable love and attention now, it wouldn't be an exaggeration to say that the group was most definitely ahead of its time. In the age of "newtro," a combination of "new" and "retro," South Korean pop culture has been observing a resurgence of cultural products from early on in the decade as well as even further back. As such, it is no surprise that Brave Girls are surging in popularity! Almost everyone has heard of "Rollin'" due to its viral success, but what about other Brave Girls songs? Here are 5 that we picked that you need to check out!
'High Heels'
One of the more underrated releases by Brave Girls, 'High Heels' holds the potential to be as popular as any song released by girl groups today. However, owing to several unfortunate factors, it did not garner the attention it deserved at the time of its release. With playful lyrics and an equally charming music video, 'High Heels' is a bop and a half! The hook is undeniably catchy, and you'll be humming to the tune until you can't get enough!
'Past Thoughts'
Brave Girls has a strong tendency to produce some of the most addictive melodies that linger long after the song has ended. 'Past Thoughts' reflects the kind of music groups like 2NE1 and f(x) were popular for, and yet, for some reason, it did not reach enough fans for it to go as viral as it deserves to be.
'Do You Know'
Another incredible song with some of the best choreography this industry has seen, at least in terms of girl groups, Brave Girls' 'Do You Know' should be on every K-Pop lover's playlist. Playing with genres like jazz and ballad, this song is nothing short of a masterpiece. The vocals are simply immaculate, and it would be a treat to watch them perform this song live once again.
'Deepened'
If SHINee is considered the boy group that pioneered choreography, Brave Girls should definitely be on the list of girl groups that did the same. 'Deepened' is the perfect combination of vocals, rap, and dance with, of course, visuals. As a matter of fact, 'Deepened' is one of their finest songs, right on par with 'Rollin''.
'We Ride'
Brave Girls briefly made a comeback in 2020 with the retro-pop, vaporwave-themed hit 'We Ride,' perfecting the genre and doing complete justice to it. While this comeback was showered with all the love and support from fans of the group, albeit a niche at the point, their execution of the concept was deserving of music show wins. It is almost unbelievable that this song went under the radar for most K-Pop fans, but luckily, the girls are back to save the music world.

Brave Girls are all set to make their first comeback since 'We Ride' in and around June if we are to believe Brave Brothers' statement on the MBC show 'I Live Alone.' At this point, summer can only be saved by this comeback!