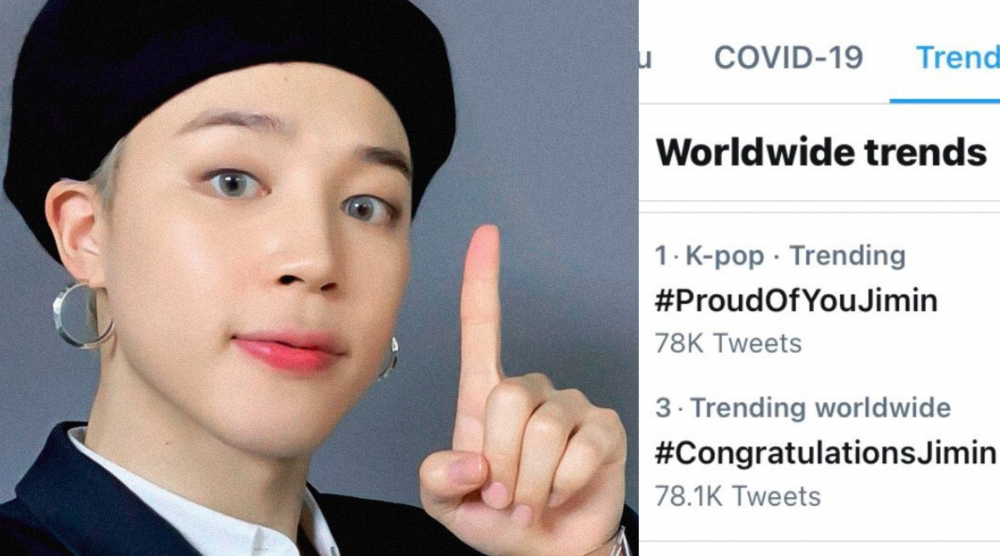 On March 4, Global Cyber University announced that their graduation was held online.
BTS members Jimin and Taehyung were named as recipients of the special "President's Award" at the ceremony as they both graduated in August of 2020. The award was announced by Professor Cheon Bumjoo of the Department of Broadcasting and Entertainment.
According to Global Cyber University, the "President's Award" is a special award given to global talent who practiced the spirit of Hongik Human, the founding philosophy of the university.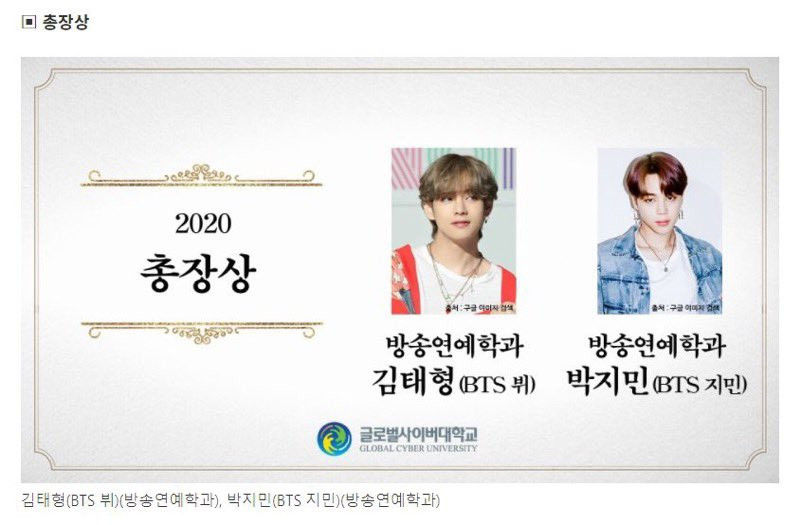 After such an announcement, messages of pride and congratulations poured in for both Jimin and Taehyung from the fans.
Jimin quickly trended #1 worldwide as fans congratulated him for receiving the "President's Award" and for graduating. Jimin was first to top the worldwide Twitter trends and stayed trending even after more than 16 hours as of this writing.

Jimin had 6 related Worldwide trends, 174 related trends (93 of which were individual), in more than 47 countries with 11 related keywords such as #ProudOfYouJimin (peaked at #1), #CongratulationsJimin (peaked at #3), Jiminie, Park Jimin, Mimi, #BTSJimin, Happy Graduation, President's Award, Vmin, #JiminTaehyungGraduation, and Jimin and Taehyung.
Congratulations Jimin.