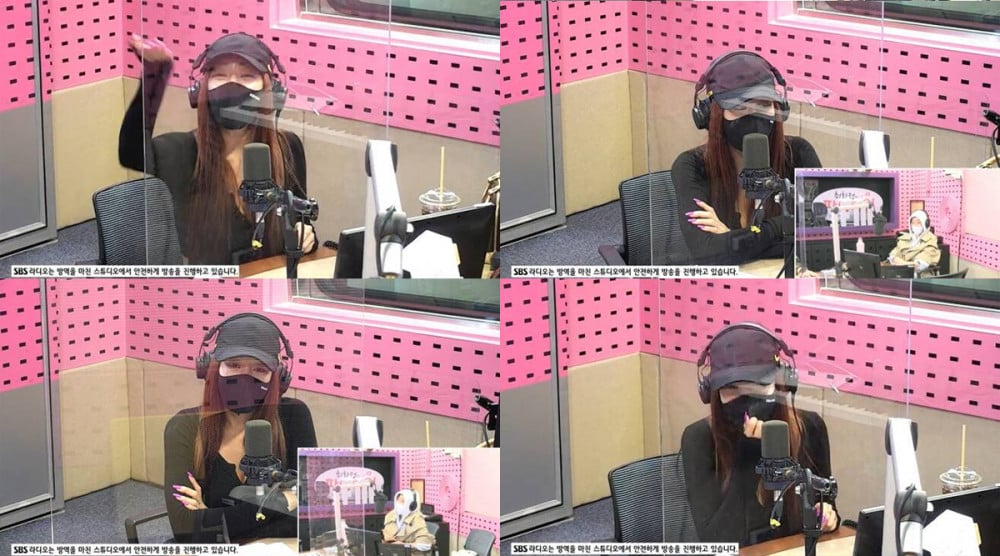 On March 23, Jessi greeted listeners as a guest on the SBS radio program, 'Choi Hwa Jung's Power Time'.
On this day, Jessi revealed that her comeback track "What Type of X" was originally meant for the Refund Sisters. She recalled, "This song was originally written for the Refund Sisters. It was supposed to give the Refund Sisters a rock vibe. But then later, Hyori unnie said kindly, 'This song is Jessi's song'. Psy oppa thought the same thing after listening to it, and that's how I ended up working with this song. I am very grateful to Hyori unnie."
Jessi also talked about working with Psy, the head producer of P-Nation, for her music. "Psy oppa always listens to songs and gets tired of them easily, but even after 2 months, he was still insistent on this song. I didn't think that was like him. But Psy oppa was so sure that when people listened to this song, they would be able to see a different side of me with this song. So I trusted his instincts. But personally, this song felt unfamiliar to me."
Here, Jessi was asked if she gets into any arguments with Psy regarding music, when working together as producer and artist. Jessi responded, "He is the producer and the president, but his mind works like an artist more. I don't like it when other people touch up my work, but he is the type to touch things up nonstop. This time, I just trusted him to do everything. It's been about 2 years since I've worked with Psy oppa, and in the beginning, there were a lot of conflicting views. Over time, we learned to make it work. It's true that we argue about music sometimes, but we don't take it to heart."