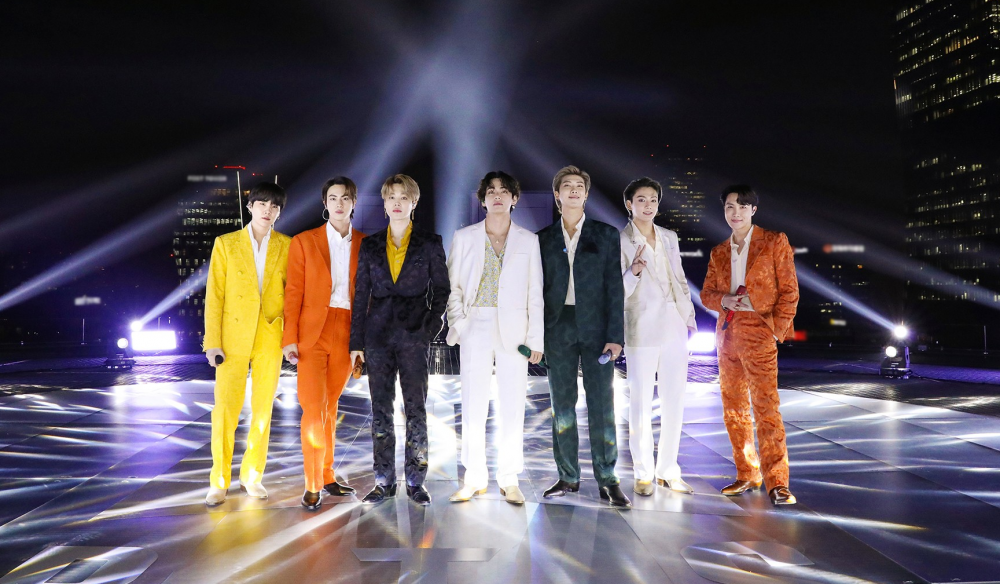 While BTS fans and Korean netizens are deeply disappointed that their favorite K-Pop group was not able to take home the Grammy Award, the members are keeping a very positive attitude.
On March 15th, the BTS members logged onto VLive to talk to their fans right after the event was over. During the VLive, all the members comforted their fans, telling them not to be disappointed. The members were rather worried that their fans were disappointed. The members explained it was an honor to have a solo stage performance at the Grammys.
On this day, leader RM explained to fans why the group was not able to receive the award. He explained, "The reason we weren't able to win is, I think many of you probably expect this, but we took it as them telling us to come and get the award in person."
RM further explained, "I saw a lot of articles saying we 'failed' to get the award, but I don't think it's a fail since we were able to perform for the first time as nominees. I don't think it's a failure but let's look at the positive side; we were nominated for the first time and did our first solo performance."
The members continued to comfort fans, telling them it was okay and that they still have next year. All the members continued to keep a positive attitude.
One Korean fan also shared in an online community that BTS had already said that their goal was first to have a solo performance at the Grammys and then win an award the following year. Also, the fan explained that it would be much better for BTS members to receive the award in person, being surrounded by the cheers and shouting of their fans.