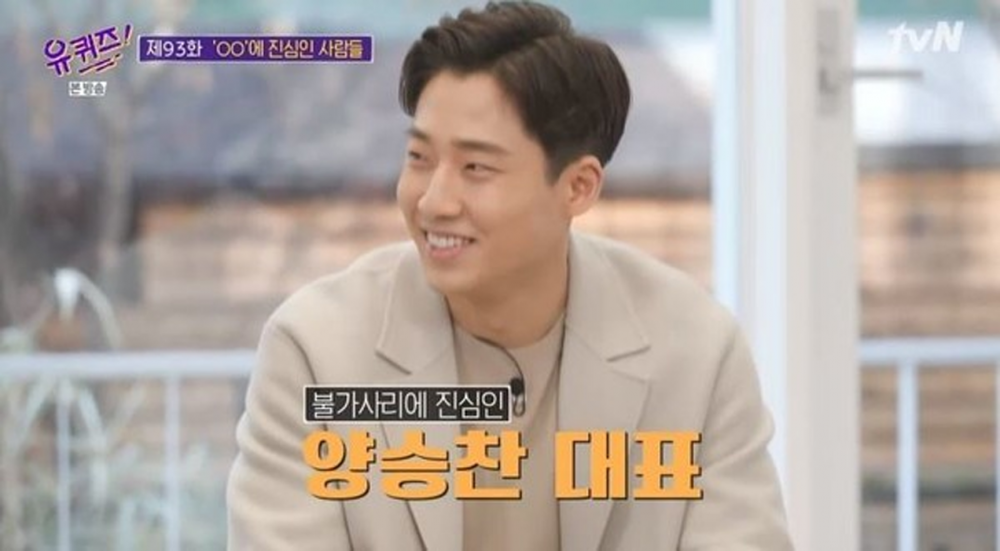 CEO Yang Seung Chan, who created the starfish deicing agent, appeared on 'You Quiz on the Block.'
On tvN's entertainment program 'You Quiz On The Block,' which aired on the 10th, a young CEO who created the first starfish snow removal agent, appeared and told the story of how he started his company with discarded starfish by fishermen.
He introduced himself as a CEO of a start-up company. Yang Seung Chan stated, "The existing snow-removing agents are severely damaging to the environment. Calcium chloride corrodes steel and concrete so which causes damage to cars and buildings. Hence, the cost of the repairs can be quite considerable. So, we are using starfish that is more economical considering such things."
After hearing this, MC Jo Se Ho asked, "I'm asking this because I'm not too knowledgable in this. Do you grind up the starfish to make the snow removal de-icing agent?" making everyone laugh.
The young CEO explained, "We're extracting the bones of the starfish. It is a porous structure consisting of Calcium Carbonate. That's the key point."
He added, "An easier way to think about it is that we melt the starfish's flesh to extract its bones. The porous structure can absorb chloride ions, which is what causes damage to the environment. We thought we could decrease the environmental damage if we can absorb the chloride ions from the de-icing agents."
CEO Yang Seung Chan also explained how he was able to start this business and stated, "I first started off with just researching. When I was in high school, I did a lot of chemical research on porous structures."
Yoo Jae Suk was surprised to hear that the CEO started his research in high school and asked, "So you researched these things in high school. I'm sorry if I'm being rude, but how old are you now?"
Yang Seung Chan replied, "I'm turning 27 this year and majored in chemical engineering." Yoo Jae Suk then asked, "There was a lot of snow this year. So you must have sold a lot of de-icing agents."
The CEO surprised everyone when he replied "yes" and revealed that he estimates to have made 10 billion KRW (~$9,034,003) in sales altogether this past year.