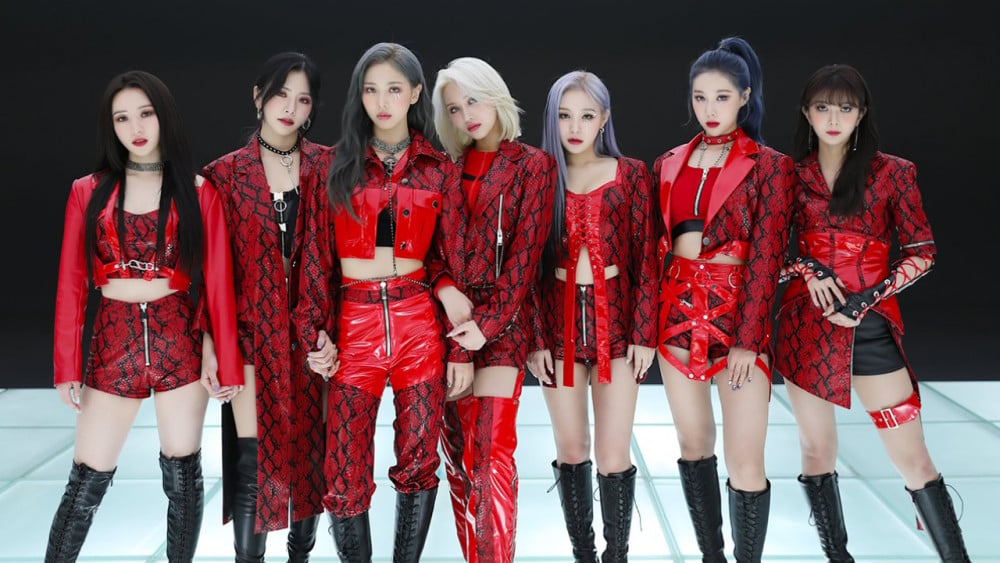 One of the most diversely talented girl groups of this generation is undoubtedly DREAMCATCHER. Yet, despite their unique music style, novel concepts, and unbeatable performance skills, DREAMCATCHER is severely underappreciated. No words are enough to explain why DREAMCATCHER should ideally be one of the most popular groups, but the fact that they're so highly critically appreciated is not an easy feat either. To fix the former, here are 5 DREAMCATCHER covers that prove the group's mettle beyond being just a girl group.
It is important to note that this list has been narrowed down to covers of Korean songs by DREAMCATCHER, and as such, their iconic English covers have not been included.
BIGBANG – 'Bang Bang Bang'
While this song seems to be all fun and games, 'Bang Bang Bang' is one of the hardest songs to perform and perfect. However, DREAMCATCHER's cover of Bang Bang Bang doesn't qualify as just a cover. It is a whole reinvention of the song, especially when the lyrics are switched to empowering ones.
WINNER – 'Really Really'
The cover of 'Really Really' by SuA, Siyeon, and Yoohyeon is nearly exactly as perfect and adorable as the original and in true DREAMCATCHER fashion, the girls make the song their very own, imparting a distinct color to it. The fact that they had a music video to go along with their cover just adds to the appeal.
DREAMCATCHER's dance cover of 'Abracadabra' is easily one of the best dance covers of the classic song and the beautifully bright energy that they bring to the same is truly contagious. Not only do they do justice to the original, but once again, they make it their own to recreate. A relatively newer fan might even mistake it for their own song.
EXO – 'Overdose'
This one's a special shout-out to Siyeon for giving us the rock anthem we never thought we deserved but definitely the one we needed. In a performance of EXO's 'Overdose,' Siyeon completely transformed the song into a rock masterpiece, and she did so with undeniable ease and confidence. The power in her voice shone through more than ever through this cover.
'Goblin' OST Medley
This cover medley by Siyeon ('Stay With Me'), JiU ('You Are So Beautiful'), and Yoohyeon ('Who Are You') with little to no accompaniment other than the background score clearly shows why DREAMCATCHER has some of the best vocalists in the industry. The stability in their voices and the pure emotion that comes through, makes one wish that the cover never ended.