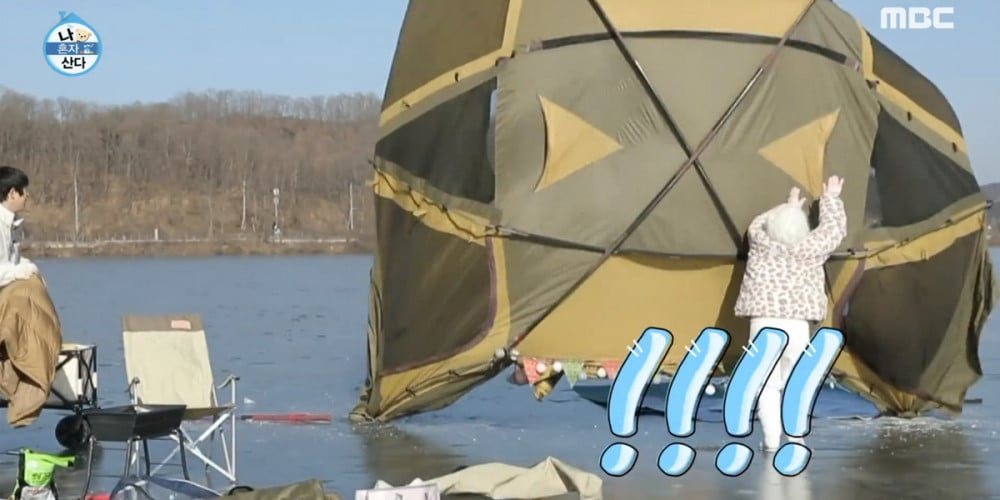 The very first episode of MBC's 'I Live Alone' aired in 2021 is already being called a "legendary" episode by viewers!
On the January 8 broadcast of 'I Live Alone', the Rainbow Club members Park Na Rae and Kian84 headed off on an ice fishing trip, where they also decided to camp out on the frozen lake!
However, an unexpected figure decided that the day's camping trip would not go so smoothly for poor Park Na Rae and Kian84 - that figure being the duo's giant tent!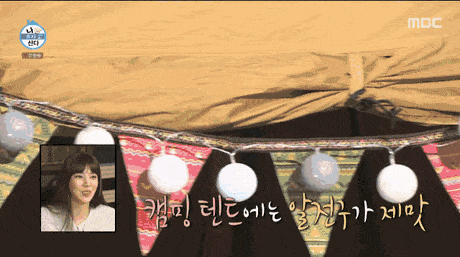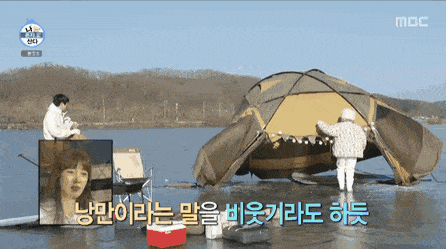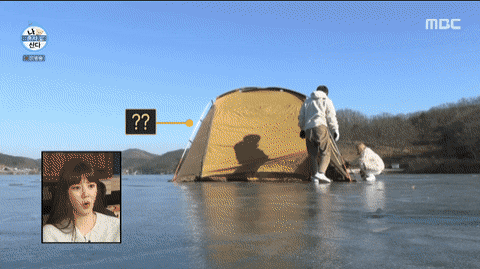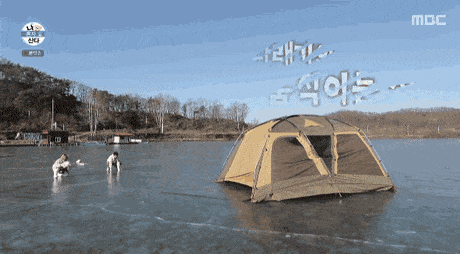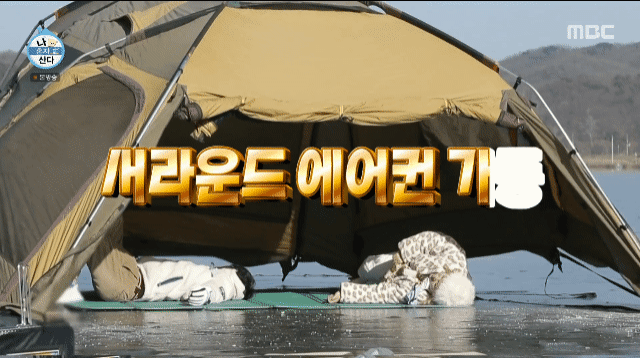 After the completely unexpected laughs on this week's 'I Live Alone' thanks to Park Na Rae, Kian84, and of course, the tent, viewers thanked the tent and applauded it for playing such a vital role in creating one of the most legendary moments from 'I Live Alone' so far in 2021!
Some comments included:
"Okay that tent deserves a 'Daesang' kekekeke."
"I didn't have anything to smile or laugh about all day but now I'm bawling kekekekeke."
"The first episode of 2021 and it's already the best moment of the year!"
"I cried watching this kekekeke."
"OMFG WTF kekekeke."
"OMG the fact that tiny Na Rae was squished by that giant tent is even funnier kekekeke."
"My stomach hurts from laughing so hard!"
"Guys, please watch it on video... I laughed like a crazy person!"
"I can't even remember the last time I laughed this hard OMG."

"The god of comedy has descended on that tent!"
"Somebody give that tent an award kekekeke."
Be warned, you might end up laughing until you cry watching Mr. Tent do his thing in the actual clips from this week's 'I Live Alone'! But if you're still up for it, check it out below.