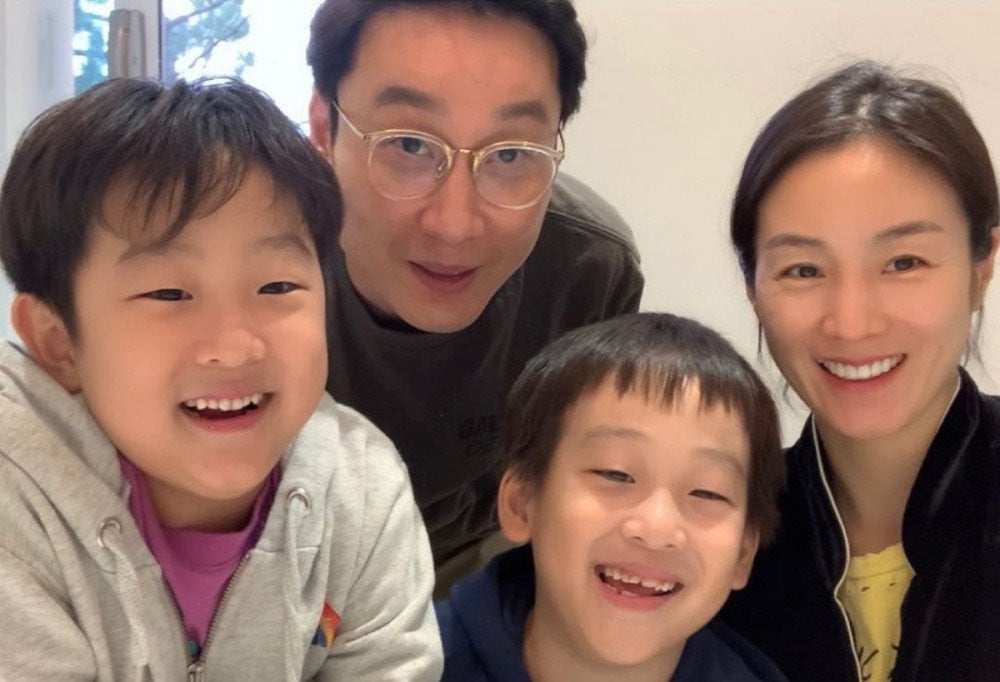 On January 15, management agency IOK Company, home to Lee Hwi Jae and his wife Moon Jung Won, released an official statement announcing that Moon Jung Won would be halting all YouTube and SNS activities in light of recent controversies.
In addition to the harsh criticism the Lee Hwi Jae-Moon Jung Won couple received earlier this week after a neighbor accused the twins' family of ignoring their noise complaints for over a year, another netizen directed accusations against the family on January 14. This netizen claimed that Moon Jung Won visited an amusement park with the twins, Seo Un and Seo Jun, back in 2017. There, Moon Jung Won purchased some toys and promised that she would be back later to pay for them, but never returned with the money.
Now, according to IOK Company, Moon Jung Won is currently seeking to meet up with the netizen who was affected by this incident in person, to apologize and pay them back for whatever damages incurred. The label relayed that Moon Jung Won does not remember the incident from 2017 but feels responsible and disappointed in her past actions; as a result, she will be halting all public activities such as sharing YouTube vlogs or photos of the twins on SNS.

After becoming a hot topic of debate on various online communities back on January 14, the accusation post directed at Moon Jung Won's family has been since deleted.