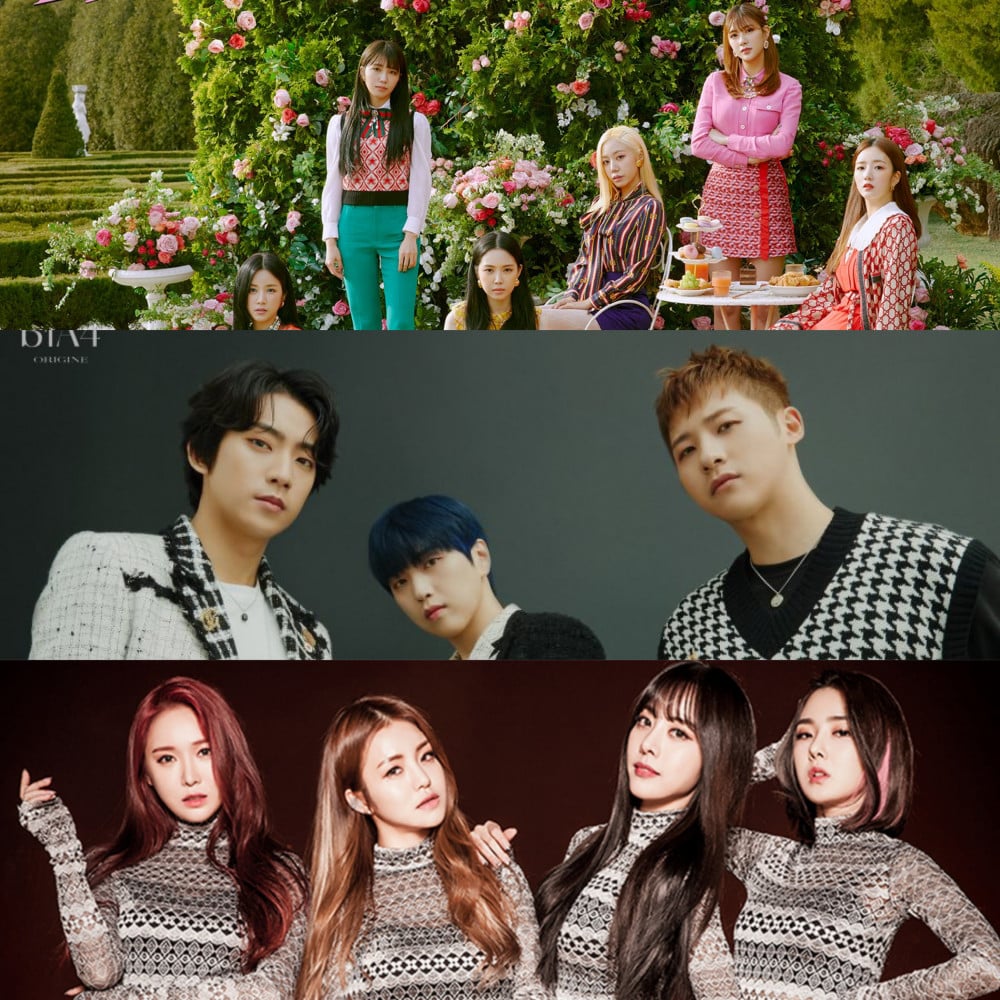 2011 seems both so long and so short ago. So many amazing songs and groups debuted in that year.


Today, we celebrate five groups who have stuck together for 10 years. You can also watch their debut M/Vs below.
1. A Pink (April 19, 2011)


A Pink made their debut on April 19th 2011, with the song "I Don't Know (몰라요)" featuring Kikwang of Highlight (formerly known as B2ST/BEAST). With hits such as "Mr. Chu," "NoNoNo, and "%%(Eung Eung)," A Pink is a girl group that is adored worldwide by fans. They've toured in Korea, Japan, and the U.S.

2. B1A4 (April 23rd, 2011)

B1A4 debuted shortly after A Pink, with the single "O.K" off their EP "Let's Fly." The group started as a quintet, but Jinyoung and Baro left the group in 2018. The group's company expressed hope that the group might come back in the future. Their latest release was their 2020 album "Origine."

3. Brave Girls (April 7th, 2011)


IMO, Brave Girls is really underrated. My two personal favorite songs of theirs are "Rollin' (and "Rollin' New Version) and "하이힐 (High Heel). The girls are managed by Brave Entertainment and consists of four members (member Hyeran is currently on indefinite hiatus).


4. Super Junior D&E (December 16th, 2011)

Super Junior D&E is a sub-unit of Super Junior, consisting of Eunhyuk and Donghae. The duo has been popular with hits such as " 'Bout you" and " 떴다 오빠 (Oppa, Oppa). I personally love this duo together and also really enjoy seeing Eunhyuk as a Weekly Idol host!

5. Block B (April 13th, 2011)




Lead by Zico, Block B consists of seven members. The group is currently under KQ Entertainment. They've had success with hits such as "HER," "Nillili Mambo," and "NalinA."