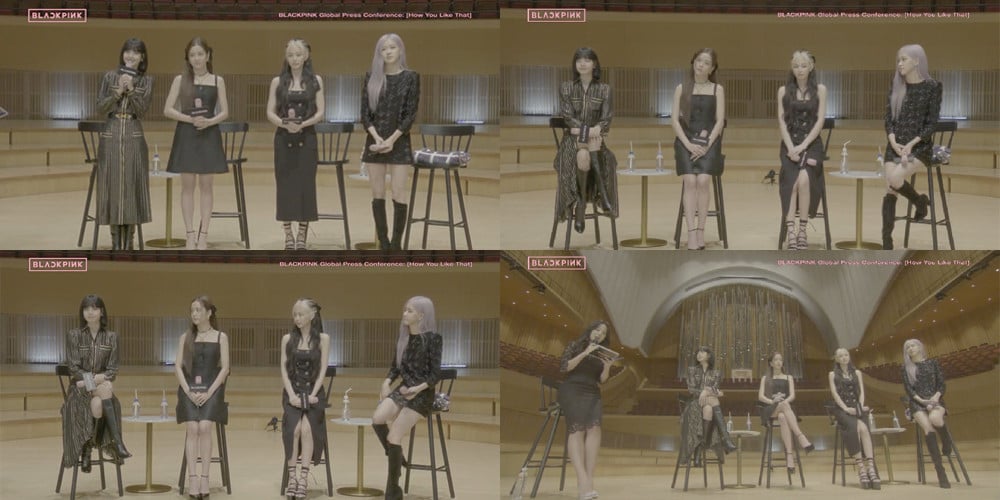 On June 26, the BLACKPINK members attended an online, global press conference aired via YouTube in light of their comeback single release!
During this press conference, BLACKPINK discussed how they ended up working with Lady Gaga in "Sour Candy". Jennie revealed, "First, we ended up on a phone call with Lady Gaga. She told us that she was our fan and that she loved BLACKPINK's uniqueness, and we were honored to hear that. Because she was an artist I've loved even before my debut, it was unbelievable to think that I would be working with her. I'm so happy that such a fun and enjoyable product came out of it, and I'm also happy that many people like it."
Later on, Jennie dished on BLACKPINK's current promotion plans, as well as hopes for this comeback single. "Starting with 'How You Like That', we will be looking to meet with our fans through our first full album. We are also in the process of working on our solo activities. More than anything, we just hope that in about 3 hours, our new song 'How You Like That' will just melt the hearts of all our fans," the idol spoke professionally.