Interpark, a major Korean internet mail order company, had a big data analysis on it's foreign language website (English, Japanese, and Chinese) on from January 1, 2018 to December 31, 2019. Analysis of ticket big data revealed that last year's domestic sales of tickets to domestic audiences for overseas audiences increased by 34.0% compared to the previous year.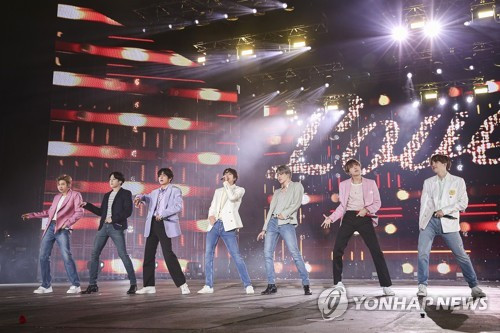 Looking at the percentage of ticket sales by language zone, English was 40.5%, Japanese was 38.1%, and Chinese was 21.3%.
 Overall, concert ticket sales grew significantly, with English sales up 89.0% and Chinese up 31.0%.
 Looking at the percentages by genre in each language-speaking area, English accounted for 78.9% of concerts, 19.8% of musicals, Chinese for 84.3% of concerts, and 15.1% of musicals. Although musicals were popular in Japanese, the percentage of musicals was 58.1%, down from the previous year (71.4%). Concerts accounted for 40.1%, almost double the previous year.
 Looking at the percentage of ticket purchasers by language, English was the highest at concerts at 49.0%, Chinese at 27.6%, and Japanese at 23.4%. Musicals are 66.4% in Japanese, 24.0% in English, and 9.6% in Chinese.
 Among the concerts held last year in South Korea, the overseas-viewers most liked the final performance of the BTS World Stadium Tour "LOVE YOURSELF: SPEAK YOURSELF" held in Seoul.
 English-speaking audiences preferred performances of AB6IX NU'EST and TWICE, and Japanese audiences preferred performances of 2 PM Junho, SHINHWA and Kim Hyun Joong. In the case of Chinese speaking, SHINHWA was overwhelmingly popular.
 In the case of musicals, "Shinko Samurai School", "Return", "Excalibur", and "Marie Antoinette", which featured high-profile actors from idols or Korean drama, were among the top sellers. "Excalibur," featuring Kim Junsu and SEVENTEEN's DK, was overwhelmingly supported by Japanese audience.