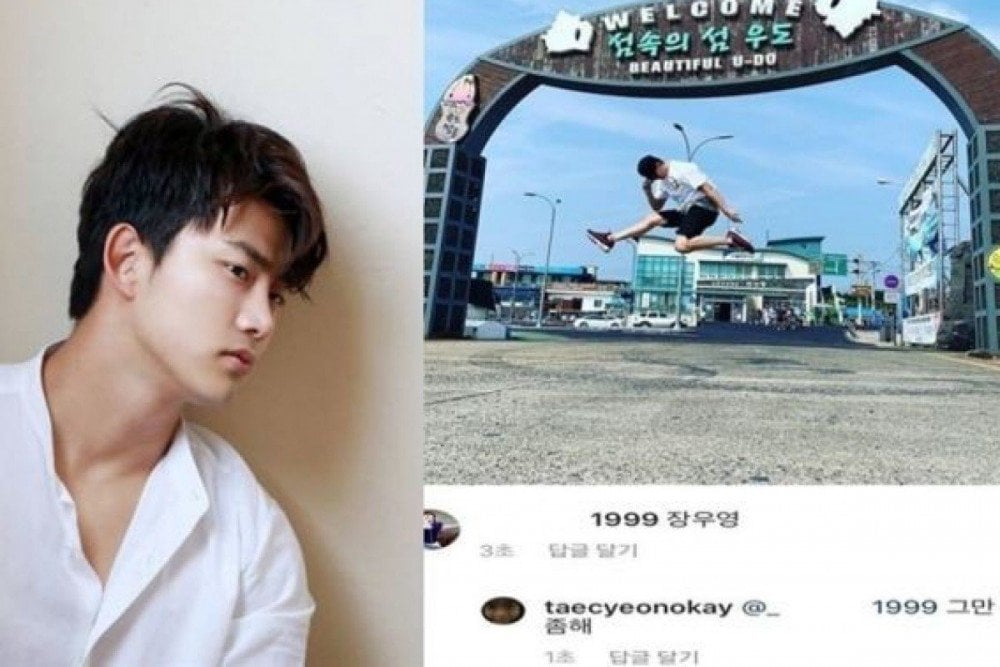 Photo: Instagram @real_2PMstagram/@taecyeonokay
K-pop star Taecyeon of the boy band 2PM, who claims to be the victim of a female social media stalker who has set up a number of Instagram accounts using his email address, has warned her to stop harassing him.
The 30-year-old rapper, singer, songwriter and actor, whose real name is Ok Taec-yeon, created his own Instagram account on Tuesday and welcomed his fans to the account, only to spot a comment from his alleged stalker.
Stop it, I know it's you
Taecyeon
Taecyeon, who has 94,400 Instagram followers, then posted a picture of the alleged stalker's comment – warning her that he knew her Instagram account – and wrote underneath: "Stop it, I know it's you."
Taecyeon said he had created a "real" account after discovering the alleged stalker had launched many Instagram accounts using his email address.
Many of his fans wrote comments asking other people to report the account of the alleged stalker to Instagram.
Taecyeon also posted another photograph asking his fans not to worry.
"I just let it go, thinking she will stop if I don't pay her any attention, but I can't do so any more.
"I got so much information from my fans. [I think] this kind of person who is proud and happy by bullying others needs some help."

This article was originally written by Lee Han-na for
The Korea Times