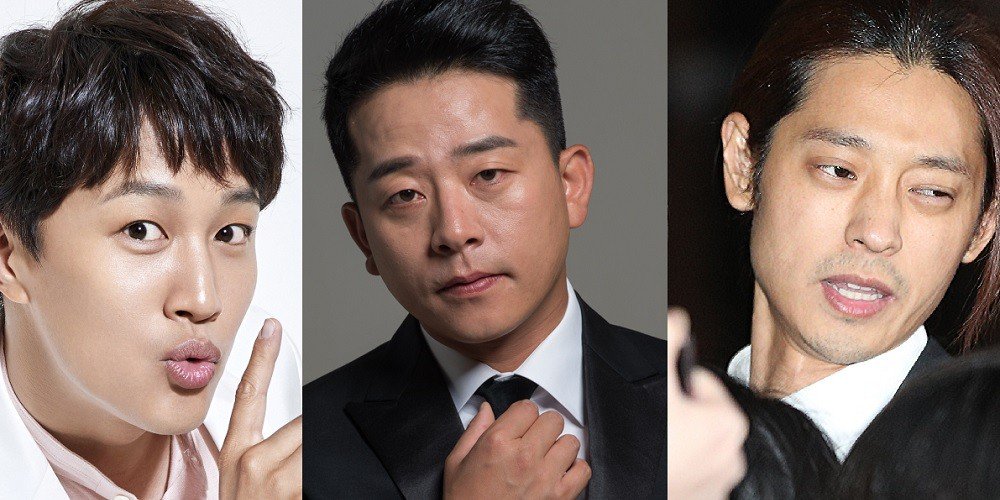 The main PD of '1 Night and 2 Days' has been held accountable for remaining as an idle spectator for illegal gambling activities.

On March 16 KST, KBS revealed that the cast members of the variety program, including Cha Tae Hyun, Kim Jun Ho, and Jung Joon Young, have partaken in illegal golfing activities with exorbitant wagers that amount up to millions of KRW. According to the initial report, a handful of cast members have uploaded photos and shared details of the money they won from the gambling via 'KakaoTalk' chatrooms.
The chatrooms had been initially discovered from Jung Joon Young's phone, which remains under digital forensic investigation by the police in regards to previous allegations. The chatroom has since been traced back to other celebrities as well, including the cast and the PD of '1 Night and 2 Days'. It is suspected that the actual golfing had taken place in Thailand.

So far, the PD of '1 Night and 2 Days' has left KBS, and Cha Tae Hyun and Kim Jun Ho have not yet responded to the situation.
In the case of illegal golf gambling, the charged persons could be fined up to 10 million KRW, while evidence of habitual gambling could increase the penalty up to 20 million KRW with up to 3 years of imprisonment.
Stay tuned for updates.