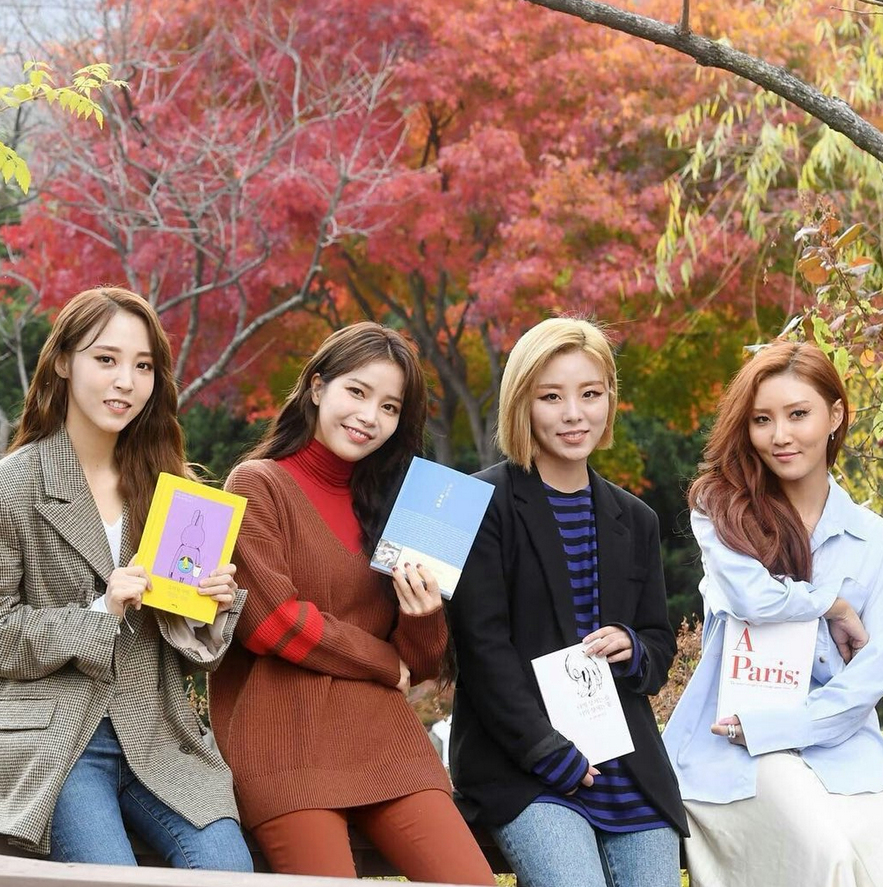 In a latest statement, RBW Entertainment says they are still discussing what measures to take regarding the boycott, but no detailed decisions have been made yet. They will post an announcement after careful consideration.

Below is a translation of the letter from fans to the company.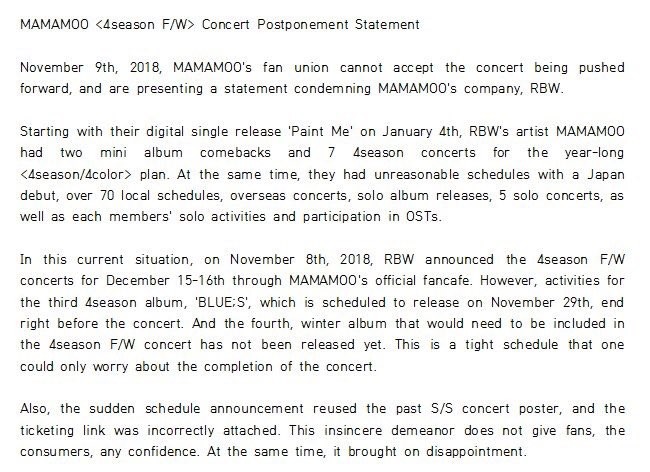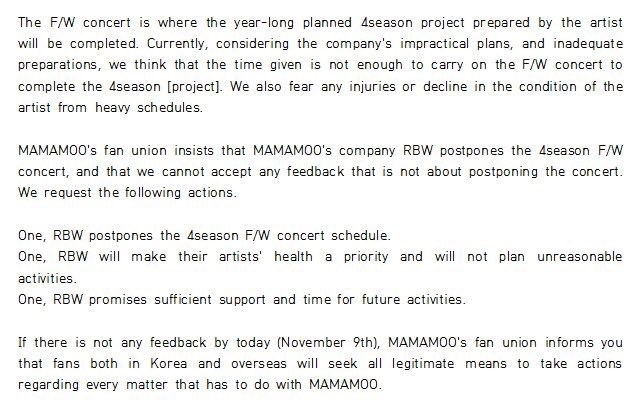 In the letter, fans explain that MAMAMOO have had two mini album comebacks, 7 4season concerts and also a Japan debut, over 70 local schedules, overseas concerts, solo album releases, 5 solo concerts, other variety show activities and participation in OSTs.
The F/W concert that is announced for December 15-16th was a very sudden announcement on November 8th. It was originally supposed to include the "winter album" (fourth album, which is the "W" of the F/W concert) of the 4 seasons/ 4 colours plan, which obviously is not released according to schedule as the latest comeback on November 29th is the third 4season album. MAMAMOO fans already think that the 4seasons comebacks have not been planned well, they do not think that the concert will be organised properly either, especially if there is so little time to prepare for it. There will also be the usual year-end events that MAMAMOO will have to prepare for.

In a previous statement to fans, RBW even claims that they are doing the fall concert to make up for the short promotion of the latest comeback. They explain that there will be a 1 year penalty of not being able to perform at the handball stadium if they cancel or postpone the concert venue booking, and that it will not be a F/W concert anymore (does not fit the name) if it takes place around May after the winter album release.
Then, RBW even releases a picture of MAMAMOO advertising for RBW's auditions, accidentally revealing the comeback hairstyles of MAMAMOO.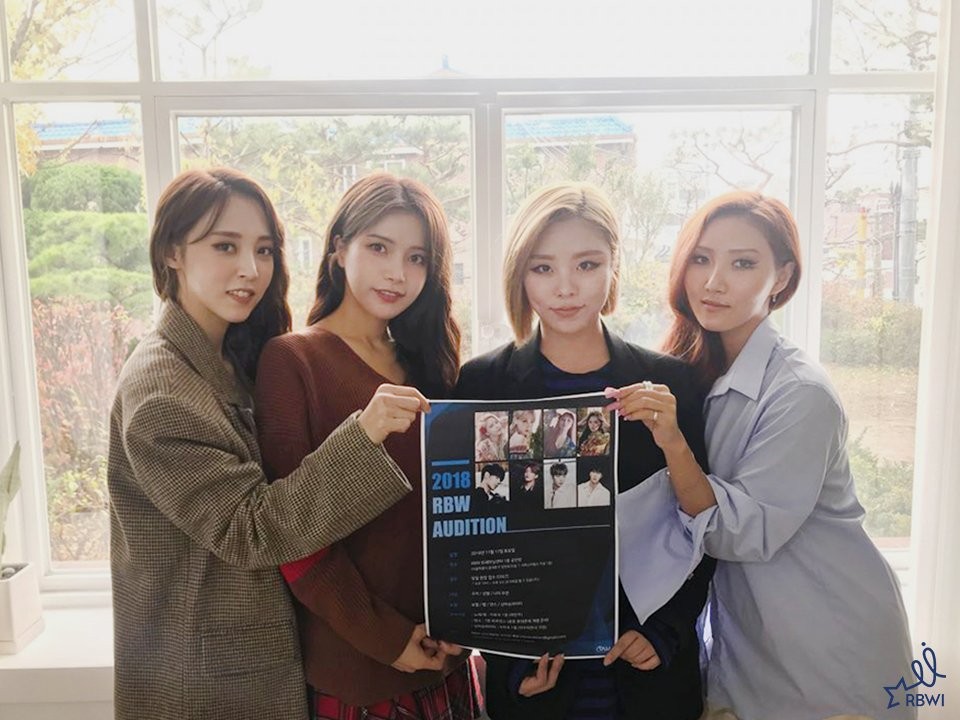 The fans feel that the previous RBW statement is very insincere and the reasons do not make sense.
What do you think?