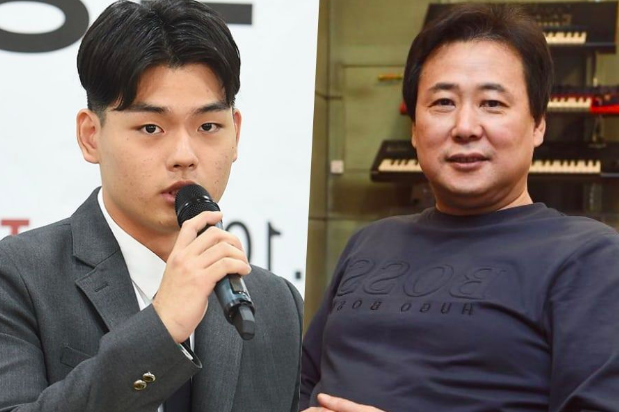 THE EAST LIGHT and Media Line Entertainment has stirred up some controversy these few weeks.
The East Light's leader, Lee Seok Cheol, had a press conference on about the assaults The East Light has gone through. This scandal broke out when it was reported that the members of The East Light suffered from verbal and physical abuse from debut, from Media Line's CEO and producer, known as "A".

During the press conference on October 18, Lee Seok Cheol stated, "From 2015 to 2017, the producer repeatedly made us get on the floor as he hit our buttocks with baseball bats and iron bars in the practice room or in the recording studio. He even threatened to kill us if we ever told our parents."
He also stated his little brother, Lee Seung Hyun, who is in the same group, "...was locked in the recording studio and the producer hit his head, thighs, arms, and buttocks so many times. His head had bloody wounds and bruises. He's been traumatized after all the threats and violence, and he is currently getting psychotherapy treatment."
On October 19, Media Line Entertainment released a statement from the CEO.
"This is Kim Chang Hwan, the CEO and general producer of The East Light's agency Media Line Entertainment.
"Firstly, as the person who is responsible for Media Line Entertainment and The East Light, I am strongly aware of my faults and apologize profusely for what has arisen because I was unable to properly manage the staff.
"As I watched Lee Seok Cheol's press conference, my heart ached as much as it did when I first found out a year and four months ago that the members had been victims of assault. However, as was stated yesterday, while working with many artists in the past 30 years of my career, I have never once instigated or abetted violence, and while there have been times where I've taught or cautioned the members, I state once again that I have never committed verbal abuse or assault.
"I humbly accept the criticism in regards to my mistakes and negligence, and I will try to dispel all doubts by approaching them with honesty. However, for the future of the remaining four members of The East Light, we will be making an active response in regards to acts of defamation committed through exaggerated false information.
"I apologize once again for causing concern through this controversy."
Lee Seok Cheol's brother, Lee Seung Hyun revealed the abuse was getting so bad that he often contemplated about taking his own life to end the pain.
Lee Seok Cheol and Lee Seung Hyun are currently going through legal dispute against Media Line while the other four members are staying quiet.