Hwang Hana
's recent Instagram activity has created a buzz among netizens online, in light of news that
JYJ
's
Yoochun
will be holding his comeback fan meeting in Korea soon. 
Hwang Hana is well-known as Yoochun's fiancee, as well as the granddaughter of Namyang Dairy Co.'s CEO (A major dairy producer in Korea). On her Instagram, Hwang Hana shared what she stated as "Footage from the special anniversary event gift."
The footage showed Hwang Hana standing in front of a trunk filled with pink roses, smiling brightly. Additionally, she showed off a box containing a luxury brand bag, which likely came with the trunk full of roses.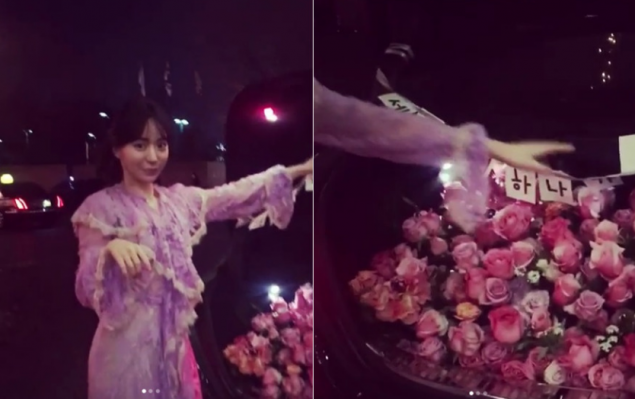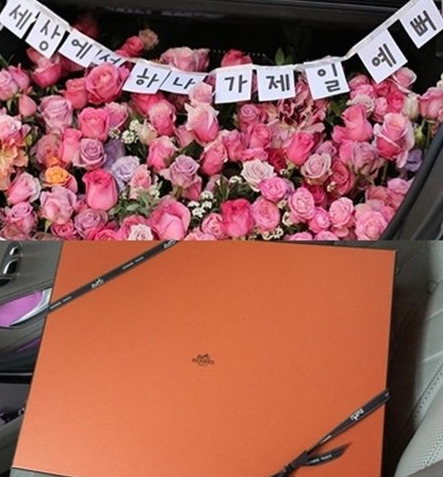 After seeing the footage, netizens wondered whether or not Hwang Hana and Yoochun are still going strong in their relationship. But when one person wished her well with,
"Please get married and live happily"
, Hwang Hana replied,
"I already said I don't have any marriage plans kekekeke. I have no intention of getting married in my lifetime. I'm just going to have beautiful dating relationships and enjoy my life, living a cool life - that's my dream kekeke." 
Another netizen mentioned hearing that Hwang Hana had returned the luxury brand bag, rather than keeping the gift. To this, Hwang Hana remarked,
"When there's more financial stability I'll keep the presents kekeke. I don't want to receive anything from someone who is struggling. It should be me who gives kekekeke."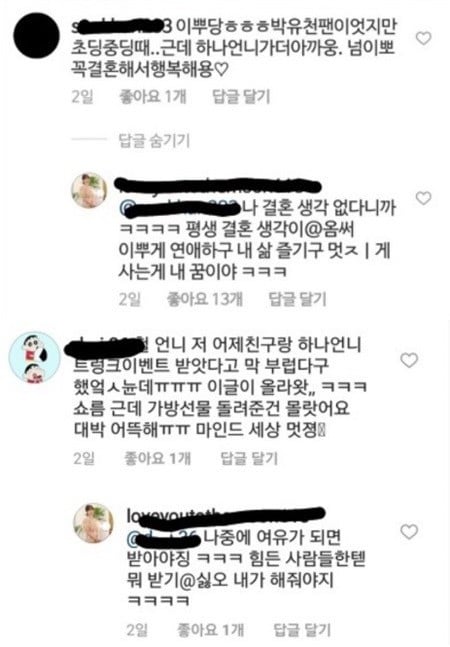 It seems that many netizens are understanding Hwang Hana's vow to never marry as a sign that she and Yoochun will not be getting married. Currently, Hwang Hana has set her Instagram to private. 
What do you make of Hwang Hana's replies?