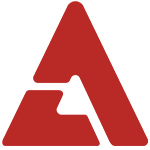 Girls' Generation released the PV of their upcoming Japanese single "LOVE&GIRLS", and 'kid leader' Taeyeon gave SONEs an extra treat with a few behind-the-scenes photos.

Taeyeon shared on her Instagram, "Happy! #Love&Girls," with a snapshot of Tiffany, YoonA, and Jessica smiling at the camera, while Sunny and Taeyeon act silly.

She also treated fans to another adorable selca set with the caption, "Soshi pranksters;) Nanananana~," letting fans witness Taeyeon's hilarious transformation from a good girl into a bad one, while YoonA, Sunny, and Hyoyeon also bring smiles with their cute charms.

SONEs commented, "What are you doing Taeyeon, you wanna kill YoonA?", "So cute", and "Love&Girls".