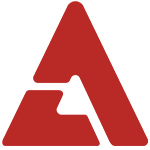 Although 4minute's comeback delay put a damper on fans' mood, the girls have treated us yet another video teaser today, this time featuring Gayoon!

Similar to their debut concepts, 4minute looks to be be going with the spunky and trendy image depicted in the third set of teaser images.

As mentioned previously "What's Your Name?" is the work of none other than Brave Brothers, and its genre is described to be 'Fantasy Hip Hop', which will apparently go along perfectly with the girl's powerful and charismatic image they'll be showcasing. According to Cube, the song is an electronic hip hop song with a unique sound and the repeating lines "What's Your Name?" will be hard to forget once you hear it.

It's scheduled for release on 26th, so check out Gayoon's teaser while we await and if you missed it you can watch HyunA's teaser here.