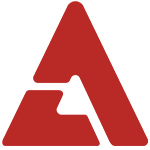 On February 22nd, Jang Dong Gun was spotted showing his love and support to his wife Go So Young for her '10 Corso Como' private party. The event was held in Cheongdam, Seoul, to launch her products for the brand.

At the party, Go So Young showed off a  24-piece clothing collection, marking her first step as a creative director.

However, shortly before the event, the actress/model was afflicted with laryngitis, and was thus in no condition to talk. Ever the hero,  her husband Jang Dong Gun stepped up to attend to the guests. He monitored the party from both outside and inside the grand event hall together with his wife.

It is rumored that Jang Dong Gun even helped his wife communicate her ideas at the launch event itself, arousing admiration and envy for the couple's sense of cooperation and love.

Other stars who attended the event to offer their congratulations include Jung Woo Sung, Ha Jung Woo, Han Ye Seul, Seo In Young, Se7en, 2AM's Seulong, Jung Suk Won,  Cha Ye Ryun, and fashion expert Jung Yoon Gi.