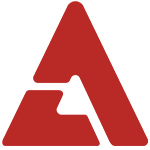 Rainbow continued their comeback series with the release of a 'Exploring the Lifestyle of Lunar New Year' video just in time for the holidays.

Yoonhye and Hyunyoung are shown teaching the proper way of tying the hanbok bow followed by Seung Ah and No Eul who show the proper way of doing the traditional bow.

Woori and Jisook also act out a hilarious skit, demonstrating three things that shouldn't be done during the gatherings (1. drinking too much, 2. falling asleep or talking on the phone while driving, 3. being nosy with questions like 'I heard you took the college entrance exam, do you think you'll be able to get into Seoul University?', 'With your age, when are you getting married?').

Finally, Jaekyung finishes off the video with the Lunar New Year greeting and comeback message.

Stay tuned for Rainbow's upcoming comeback and showcase on the 13th!

Watch the video below!