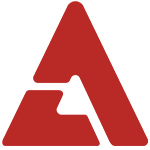 Does f(x)'s Sulli look like a traditional Korean female entertainer (similar to Japanese Geisha) from 100 years ago?

The photo above of Sulli being compared to Lee Nan Hyang has become a hot topic on the internet.

Lee Nan Hyang was born back in 1900 and passed away in 1979. She was one of the top 3 entertainers in her time not only because of her beauty but also for her tremendous vocal abilities. She because a hot issue because of her strong resemblance to Sulli. Many people saw a strong resemblance in the eyes, nose and lips. Some even thought that the photo was photoshopped, but the photo can actually be seen in a Museum of Korean Traditional Music pamphlet.

What do you think? Do they look alike?