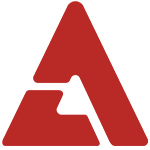 A high school photo of model and actor Kim Woo Bin, who's currently starring in the drama 'School 2013' as a problematic student, has brought attention to the good looks of this up-and-coming actor.

On December 21st, the official me2day page of his agency, Sidus HQ, revealed the photo above showing a side-by-side comparison of Kim Woo Bin's pre- and post-debut photos.

The pre-debut photo of the handsome actor (left) shows Kim Woo Bin resting on gym equipment when he was in his senior year in high school. Although the photo was taken several years back, Kim Woo Bin looks exactly the same as he does now with his tough image and signature charismatic eyes.

Fans and netizens left comments like, "He's so handsome", "He looks the same", "He was born with charisma", and more.