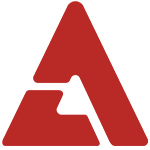 Kim Jang Hoon has sparked interest with a hint at a collaboration with an unexpected partner, Girl's Day!

On his me2day, he wrote, "Lately, I'm getting so lucky, heh. The group that I like the most, and the one I'm closest to... (At least.. I bought them food once, heh. I'm shy ke). I've finished the project that I'm going to have with Girl's Day at my Christmas concert~ It was really cutely done~ I'm looking forward to it ♥ As to what it is, that's a secret. They've promised to come see my concert on the Christmas Eve concert, and we're gonna have a Christmas party afterward.. Yeah~ heh".

He also shared a photo of the girls surround him as they all point towards him, further increasing fans' curiosity on what may be in store.