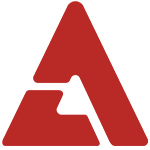 For anyone looking for this column last week, you'll notice that it was never posted. Not only was it Halloween but last week Mother Nature once again asserted her dominion over man as Hurricane Sandy trekked across the oceans, making its presence known in at least 24 states along the East Coast of the U.S. including Puerto Rico and also the countries of Jamaica, the Dominican Republic, Haiti, the Bahamas, and Canada. Here in New York City, we witnessed the full wrath of Sandy as it converged with another weather system and formed what was billed as a superstorm. The storm leveled areas of the Tri-State area, wiping away towns, destroying homes and businesses, causing power loss to millions, and sadly, took many lives with it as well.

This week as many of us return to normal life we reflect on the lives lost and what will surely be years of recovery. At a time like this, it's hard to think about fun but entertainment, and music especially, can help give a sense of hope and strength to bear the emotional pain. With that thinking in mind, I thought this week's Way Back Wednesday could feature a few songs that will help in uplifting the spirit in people. These are just plain old fun songs to listen to while we remember that while it may seem like we're lost now, we've been down this road before so we know the way back.

Clon - Goong Dari Shabara/City Escape
Frequent mentions in this column, the boys from
Clon
produced some of the most fun and upbeat songs in K-pop. They weren't a traditional group with the pretty boys and soft voices but their energy was off the charts and helped them to create their own, unique style. Miss these guys and miss the music but always a great listen when you need a kick in the pants.
Roo'Ra - 3! 4!
I mean, just listen to the song. It's still fun and catchy sixteen years later (some of you probably aren't even that old yet) and was one of the first mega-hits from the new generation of K-poppers.
Turbo - Twist King/Goodbye Yesterday
High-energy music. That's the M.O. for
Turbo
in either iteration and these two songs epitomize what they're all about. "
Twist King
" fuses a classic dance with their own style creating this hybrid hit and "
Goodbye Yesterday
" focuses more on the vocals of
Kim Jong Gook
and utilizes an extremely catchy melody that just makes you happy. Trust me, if you're ever feeling like a Debbie Downer, put these songs on and and you'll feel better.
Cool - Destiny
I think most
Cool
songs are great to listen to when you need a pick-me-up but this song has a certain nostalgic quality for me as it was their first big hit and the first time that I had heard of the group. Obviously the group would continue to thrive and become something of summer music specialists. While they haven't been out recently, here's hoping we haven't heard the last of them yet.
J.Y. Park - She Was Pretty
One of my all-time favorites, nobody does fun beats like
J.Y. Park
and I love listening to this song in almost any mood. The old school beats, the brass section, and the dance made this a memorable classic.
Sechkies - Pom Seng Pom Sa
One of
Sechskies'
earliest hits, the song epitomized the group's musical style which included dance beats, great dances, and a lot of shouting. I will admit that I was more of an
H.O.T
fan than a
Sechkies
fan but I really liked some of their music and I'm a guy so I really didn't really feel the need to have any allegiances to other dudes.
H.O.T - Happiness
Speak of the devil. There are other songs that get a lot more hype but for those who remember the launch of
H.O.T's
second album, many were disappointed with the title track "
Wolf and Sheep
". We wanted "
Candy 2.0
" but instead got this weird, dark music that didn't mesh with our expectations. Then the boys released "
Happiness
" and all was right with the world. That's what oversized pants and striped shirts on a tennis court will do.
DJ DOC - Dance with DOC
If you can honestly listen to this song and not start tapping your feet, bob your head, and crack a bit of a smile, then you must be made of stone inside. This is a top 3 Most Fun K-pop songs ever type of jam. It's my norebang go to and my I-miss-old-school-music go to. If this doesn't help turn a frown upside down, not sure what will. Other than a truckload of free money maybe.
Kim Hyun Jung - Bruise
When things aren't going well, sometimes you don't need a pat on the back. Sometimes you want to go kick something and let all your frustrations out; a total release. That's the type of song this is. It's a get on your feet and scream at the top of your lungs type of song. Very cathartic and many times the best way to get over pain or loss.
1TYM - 1TYM
It's been some time since we've mentioned the hip-hop quartet from
YG Entertainment
but their inclusion on this list is a must. Pop and dance music are all good but you'd be surprised how therapeutic a little hip-hop can be. Granted, this form of hip hop is a bit watered down and is unique to K-pop but still, the attitude and the swagger are there and just makes me wish the boys would come back for the fans.
While music can help alleviate some of the pain, the people and families devastated by Sandy need your help to repair their lives. You can help by visiting the
American Red Cross
. You can donate money, items, your time, anything to help those in need. If nothing else, let's keep everyone affected in our thoughts because that's what good neighbors do.