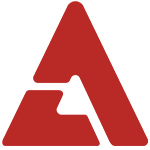 The Paeksang Arts Awardswere held at the Olympic Park in Seoul on April 26th, and JYJ's Park Yoochun received a noteworthy award.

Park Yoochun attended the 48th annual Paeksang Arts Awards hosted by Lee Hwi Jae and Kim Ah Joong, and was awarded the 'Popularity Award' for his performance in 'Miss Ripley'.

His brother Park Yoohwan was also nominated for this award, and Yoochun remarked that he would like his brother to win.

However when asked to say a few words to Yoohwan, Park Yoochun remarked, "Yoohwan, I think it's a bit too soon for you to win this award. Let's work hard," causing the other guests to explode into laughs.

The 'Paeksang Arts Awards' were established in 1965, awarding both the staff and cast members of television and film projects released in Korea during the past year.

Check out the full list of the awards, as well as some photos from the event below!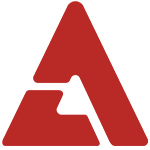 [gallery]

? Television Category ?

Daesang : Deep Rooted Tree

Best Actor Award : Kim Soo Hyun (Moon That Embraced the Sun), Gong Hyo Jin (The Best Love)

Best Script Award : Kim Young Hyun, Park Sang Yeon (Deep Rooted Tree)

Best Director Award : Kim Jung Min, Park Hyun Suk (The Princess' Man)

Best Entertainer Award : Kim Jun Hyun (Gag Concert), Park Ha Sun (High Kick : Counterattack of the Short Legs)

Best Project Award : Gag Concert (KBS), Documentary Prime Pentaptych - Math in Civilization (EBS), Moon That Embraced The Sun (MBC)

Popularity Award : Park Yoochun (Miss Ripley), Park Shin Hye (Heartstrings)

Best Rookie Award : Joo Won (Ojakyo Brothers), UEE (Ojakyo Brothers)



? Film Category ?

Daesang : War on Crime - Golden Era of the Bad Guys

Best Actor Award : Ahn Sung Ki (Broken Arrow), Uhm Jung Hwa (Dancing Queen)

Best Project Award : Broken Arrow

Best Director Award : Byun Young Joo (Train to Hell)

Best Rookie Director Award : Lim Chan Ik (Arrest King)

Best Scenario Award : Love Fiction

Best Rookie Award : Kim Sung Kyun (War on Crime - Golden Era of the Bad Guys), Suzy (Introduction to Architecture)

Popularity Award : Kang Sora (Sunny), Jang Geun Suk (You're My Pet)

Source & Image: Stoo, SportsSeoul via Nate, TVReport via Nate