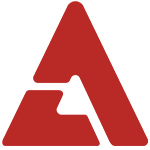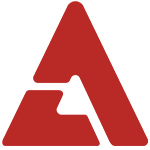 When it comes to K-Pop, I'm more of a girl group groupie than a boy band fiend. Female pop stars are generally more conceptual and stylish, so I always find myself getting sucked in by their distinctive looks, while a lot of the boys can tend to blend into one for me.

For that reason, it's usually hard for me to get into new boy bands unless they're really unique and wow me straight away (B.A.P., for instance). Rising rookie group B1A4 initially caught my attention when they debuted last year with the incredibly infectious "O.K.", but I was over them as quickly as I got into them with the release of their cutsie Engrish-language follow-up "Beautiful Target".

Now B1A4 is back with their first full-length album and a hot new single called "Baby I'm Sorry", not to mention a brand new fan in me.



"Baby I'm Sorry" marks B1A4's transition from aegyo-fuelled boys next door to angsty young men. It's a brand new look and sound for B1A4, and the inevitable leap to maturity that every cute pop artist, from Miley Cyrus to Dal?Shabet, needs to make at some point in their career (you might think that the A Pink girls are sweet and innocent now, but give them a few years and they'll probably be giving poor HyunA a run for her money).

With it's electro dance-rock production, heavy autotune, and the constant flip-flopping between rapping and singing, "Baby I'm Sorry" sounds a lot like something BIG BANG would release. It's extremely radio-friendly, but still very dark and bold, with the B1A4 boys wailing about all the horrible pain and loneliness that comes with the end of a relationship. Those of you who have been dumped as many times as me will understand exactly what they're going on about!

Leader Jinyoung does a stellar job as the song's writer and composer, constantly keeping the listener on their toes with several shifts in the production and tone, not to mention some seriously bulletproof melodies to match. If "Baby I'm Sorry" really is all his work, then he needs to be the G-Dragon of B1A4 and start composing the majority of their music, because he clearly has a talent for making great pop tunes.

Of course, it wouldn't be a true B1A4 single without some bad Engrish, and we get a good dose of it on the song's hook when the boys sing what sounds like "Baby I'm sorry, we got the better". What that actually means, I have no idea -- only Jinyoung and Google Translate can answer that one.

Questionable lyrics aside, "Baby I'm Sorry" is a stone cold smash, and a real sign that B1A4 just might have a very bright future ahead of them.

--

What are your thoughts? Leave an honest rating and your thoughts in the comments below.

Suggestions for a future review or an opinion on this one? Hit up the author on Twitter(@TheProphetBlog) and check out his blog for more music news at TheProphetBlog.net.