Music Releases
Rookie boy band 'M. PEROR' releases "Who do you think you are"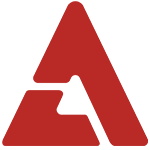 Back in June, we reported about a promising rookie group from FM Entertainment named 'M. PEROR'. The group consists of 6 members and their talent ranges from vocals, rapping to dance, and even production skills. Now, they've finally made their debut with a new single, "Who do you think you are." The six members were chosen through a rigorous survival program and each boast long years of training. The M. PEROR members are comprised of Zach (modern dance major with experience in musicals), Jaerim (pretty boy), Jaeil (actor), Kangon ('explosive vocals', leader), Tae-oh (dance machine), and d.Kash (gifted producer). Leader Kangon began by explaining that they didn't want to achieve fast fame but would rather take their time on climbing up one step at a time. "Who do you think you are" was produced by the legendary J-rod, and the song boasts a strong electronic beat, as well as unconventional lyrics sure to catch the attention of listeners. The song sings of a man who chooses to ignore the pain in his heart after the woman he loves leaves him. Instead of obsessing over her, he forces himself to develop a cool & casual attitude, saying: "Who do you think you are?" The story unfolds as the woman is a bit taken aback by his demeanor which makes her feel a bit regretful for making such a decision. Any man that has experienced a similar breakup will be able to relate with the lyrics. The song is an addictive track that highlights the voice of one of M. PEROR's main vocals, and with the impressive dance choreography, their stage performance will be simply unparalleled. Check out "Who Do You Think You Are" below and remember to support by purchasing the music! Tip: Chanrans
Get the best of AKP in your inbox
DON'T MISS
Comments
There are 0 comments
Login With...