Movies
Kim Yuna sheds tears on Kang Ho Dong's Knee-Drop Guru
Kim Yuna was confirmed earlier to be appearing on Golden Fishery: Kang Ho Dong's Knee-Drop Guru; on the 7th, she finished filming the episode. During the show, Kim Yuna talked about her recent loss. "After getting the gold medal at the Olympics, I hit a slump at the Turin World Championships in Italy. At the time, it was physically and mentally painful." She said about her press rival, Mao Asada, "Mao and I don't have a problem with each other but people around us make it (their rivalry) such a big deal so it's uncomfortable. Once, I hoped I wouldn't run into her during a game. But if Mao didn't exist, I wouldn't exist and our progress would have never happened." When asked about when she wants to retire, Kim Yuna replied, "That's too hard to answer." After filming she said, "It was so fun. It went by so fast." I'm sure the ratings will shoot through the roof for Kim Yuna's episode.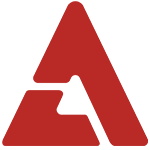 Get the best of AKP in your inbox
DON'T MISS
Comments
There are 0 comments
Login With...