On the July 7 broadcast of SBS's 'Baek Jong Won's Alley Restaurant', Girls' Generation members Hyoyeon and Yuri made special appearances as this week's celebrity tasters.
The program's host, MC Kim Sung Joo, couldn't help but recall a near-death experience upon seeing Yuri at the restaurant.
He began, "There's a memory that I have with Yuri. Once, I was an MC for a concert with Yuri. The next act up was BTS. So I went, 'Next is BTS! Let's watch together!'. Afterward, I had to come down from the stage, and I thought that it would be better if I went off first before the ladies, so I went around the back of the stage."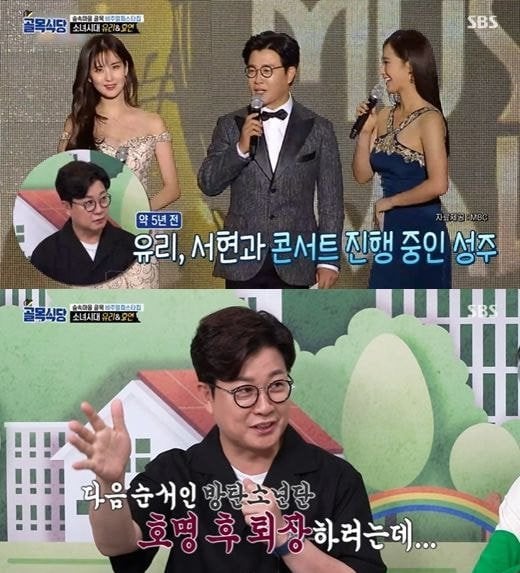 He continued, "But on my way, I fell into a hole in the floor. You know those places on the stage where the artists sometimes are lifted up or jump up to the stage? It turns out, that part was lowered. So I fell into it. But you know, at the time, there was someone waiting there to make their appearance on stage. And I ended up falling right on top of that person's back. That person was BTS's Jungkook."
[Footage from the accident]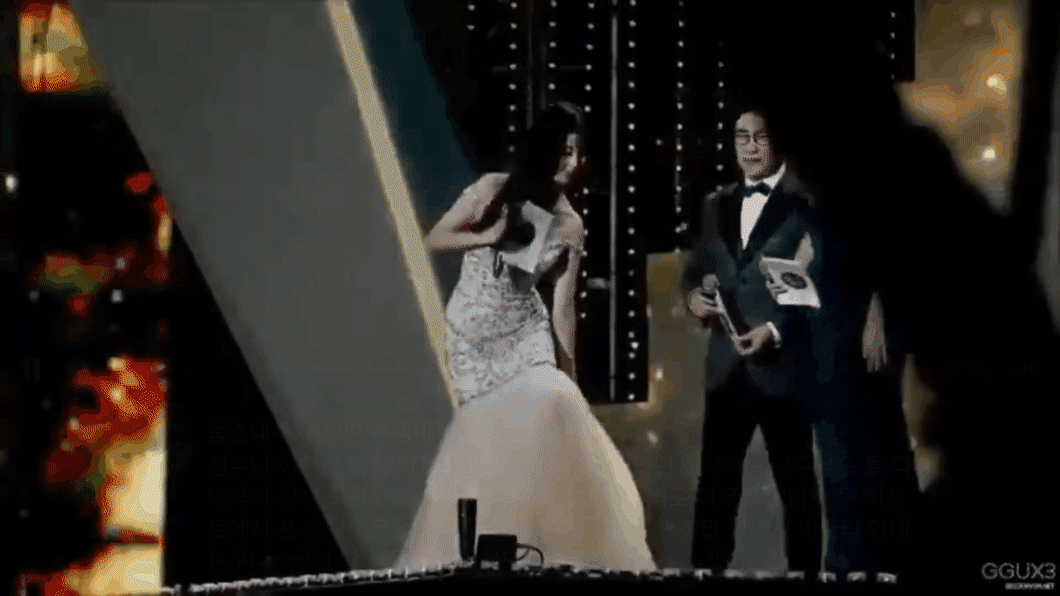 Kim Sung Joo went on to recall, "I fractured my hand from that accident. But if Jungkook hadn't been there, I might have died. But, unfortunately, whenever I see Yuri, I always think of that day..."
Finally, Kim Sung Joo took the opportunity to thanks BTS's Jungkook once again, saying, "Jungkook, I'm sorry about that day, and also thank you."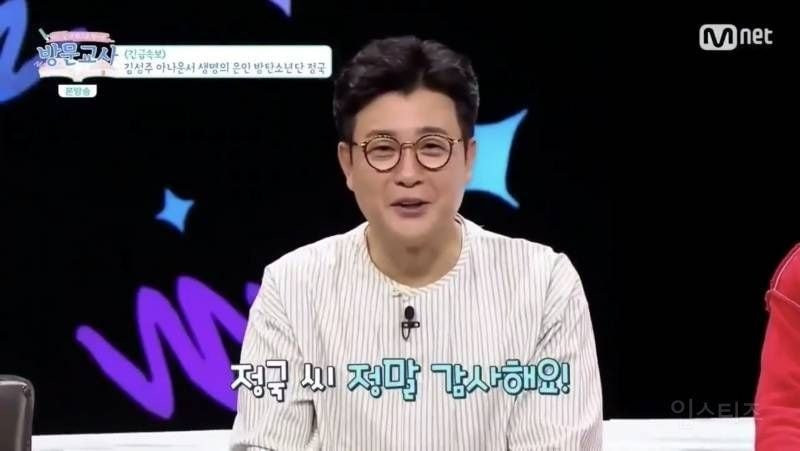 Soon after the episode of 'Baek Jong Won's Alley Restaurant' aired, fans searched and found that the event Kim Sung Joo recalled was a 'DMC Festival' from 2016, right before BTS performed "Fire".