National speed skaters,
Kim Bo Reum
(25) and
Park Ji Woo
(19), are facing major backlash for shaming a teammate at the '
2018 Pyeongchang Winter Olympics
'.
On February 19, Kim Bo Reum, Park Ji Woo, and Noh Sun Young (28) went against Netherland in the 500m speed skating team pursuit. The ladies representing South Korea recorded a time of 3:03:76. This put Korea in 7th place and the women's team failed to qualify for the semi-finals.
Netizens are disappointed; not with the team's failure to qualify in the semi-finals, but the skaters' poor team play and attitude toward their loss.
SEE ALSO: Elementary teacher who gained millions of views for her rap cover videos releases her own official song
In the team race, all skaters normally cross the line together, no matter how slow the last skater may be. However, during the last round, Noh Sun Young was far behind her teammates and crossed the line 4 seconds after Kim Bo Reum and Park Ji Woo. Noh Sun Young broke down in tears after the race and declined interviews.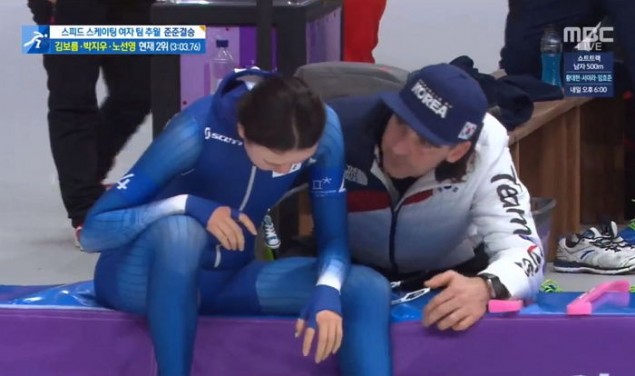 The other two skaters took on the mic instead and made remarks that displeased Koreans. Kim Bo Reum said, "We were skating well..." With a snicker, she blamed Noh Sun Young for their loss, and said, "The last skater couldn't keep up and we had a disappointing score."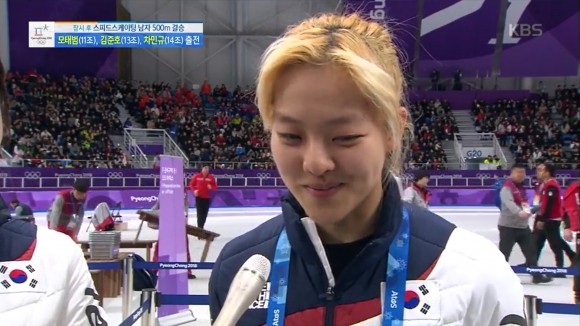 Angered Koreans heavily criticized Kim Bo Reum and Park Ji Woo for shaming their teammate on a live broadcast and even started a petition demanding the two skaters to be removed from the national team. A day later on Tuesday, the petition had more than 222,000 signatures. Noh Sun Young and Park Ji Woo also faced thousands of hate comments on social media.
As the issue blew up in a major controversy, the skating team announced to have a press conference. Kim Bo Reum and coach Baik Chul Ki greeted the press on the 20th. Kim Bo Reum showed tears as she apologized. She stated, "It's my fault for not taking care of the other skaters while in the front."
Coach Baik also denied rumors of a bad relationship between the skaters and claimed the team had a friendly environment. In addition, he stated it was Noh Sun Young who volunteered to be in the back.
Noh Sun Young also spoke her side of the story in an exclusive interview with SBS. The skater opposed Kim Bo Reum and coach's claims and revealed, "We trained in different facilities and we didn't even have many chances to meet." She explained they lacked communication and revealed she never volunteered to be in the back. According to Noh Sun Young, she participated in the team pursuit in the worst situation.
Koreans are continuing to criticize Kim Bo Reum and Kim Ji Won, stating they are unqualified to represent the nation.