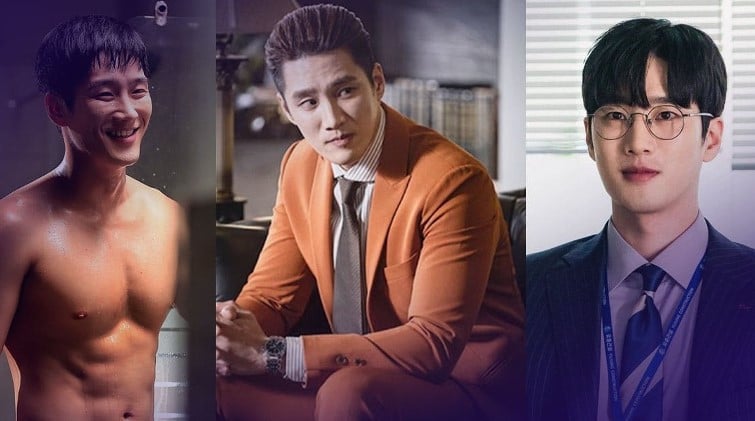 When an actor seamlessly transitions between diverse personas within a series, it's a testament to their undeniable mastery of the craft. The ability to convincingly embody a broad spectrum of characters is a formidable challenge that demands exceptional acting skills and a deep understanding of the human condition. This is a feat achieved by a select few, and these eight K-actors have notably excelled in this domain. They have brilliantly brought to life dual personalities across different projects, demonstrating the versatility of their craft and the depth of their talent. Check out 8 K-actors who conquer diverse roles with ease.

1. Ahn Bo Hyun: Ahn Bo Hyun made a complete transformation from being the most despised antagonist in "Itaewon Class" to the loveable Moon Seo Ha in "See You In My 19th Life." Not only that, but he also showed a more romantic side within "Yumi's Cell" Ahn Bo Hyun has shown just how versatile and skilled of an actor he is. What's even more impressive is that Ahn Bo Hyun started as an athlete, so for sure got to give props to just how well he portrays his characters on screen.

2. Shin Hye Sun: Known as being a late bloomer within the entertainment, well, Shin Hye Sun proved why she's meant to be on the screen. From being a student to a ballerina to even a queen, Shin Hye Sun fully immerses herself in every single role, which is why it's no surprise that she has now become one of the most beloved stars of all time.

3. Lee Sung Kyung: Also starting out on a completely different career path from an actor, it's really surprising to see someone like Lee Sung Kyung be able to portray the emotions of various characters from roles in "Cheese in the Trap" to her most recent production "Dr.Romantic 3." But she pulls it off so seamlessly; if you need her to be the sassy character, she'll pull it off. If you need her to be the cute, shy girl, she's proven she can pull that off too in "Weightlifting Fairy Kim Bok Joo." If you need her to play the more serious character, she'll pull it off as seen in "Dr.Romantic 3."

4. Park Seo Joon: With several different mega-hit dramas, Park Seo Joon really has put in the effort to put on the faces of each character he has played, and it'd be really interesting to see him take on the role of a villain, don't you think?

5. Kim Soo Hyun: Probably one of the best actors when it comes to emotional scenes, Kim Soo Hyun quickly shot up to fame, and we can see why. Not only in dramas but in films too, Kim Soo Hyun has played both the good cop and bad cop, from a royal king to a high school student and even thief you can be reassured that any drama he stars in is going to be a great one.

6. Seo Ye Ji: Seo Ye Ji really showed a more mature side to her acting when she starred in "It's Okay to Not Be Okay," but if you actually look at her earlier works, you're going to see a completely different side to her, in a good way! She actually is one of the best actors when it comes to comedy as seen in "Potato Star 2013QR3."

7. Ji Chang Wook: You know how some people say you can see everything through the eyes of a person, well Ji Chang Wook through whatever skill he has developed does extremely well with portraying his characters through his eyes. Full of emotion and passion, Ji Chang Wook has played various roles from bodyguards to even a man struggling to make amends in his relationship in "Lovestruck in the City." Not only that, many are looking forward to his next project where he is expected to star alongside Shin Hye Sun.

8. Woo Do Hwan: If you haven't had the chance to watch "Bloodhounds" you're missing out on one of the best actors of this age. Many may know Woo Do Hwan for costarring alongside Red Velvet's Joy, but he's also literally played dual personalities in the same drama. In "The King: Eternal Monarch" he plays the role of a serious bodyguard, but also a clumsy country boy. You surely won't be disappointed by the performances that Woo Do Hwan is able to show through the screen.

What roles would you like to see these actors take on next?