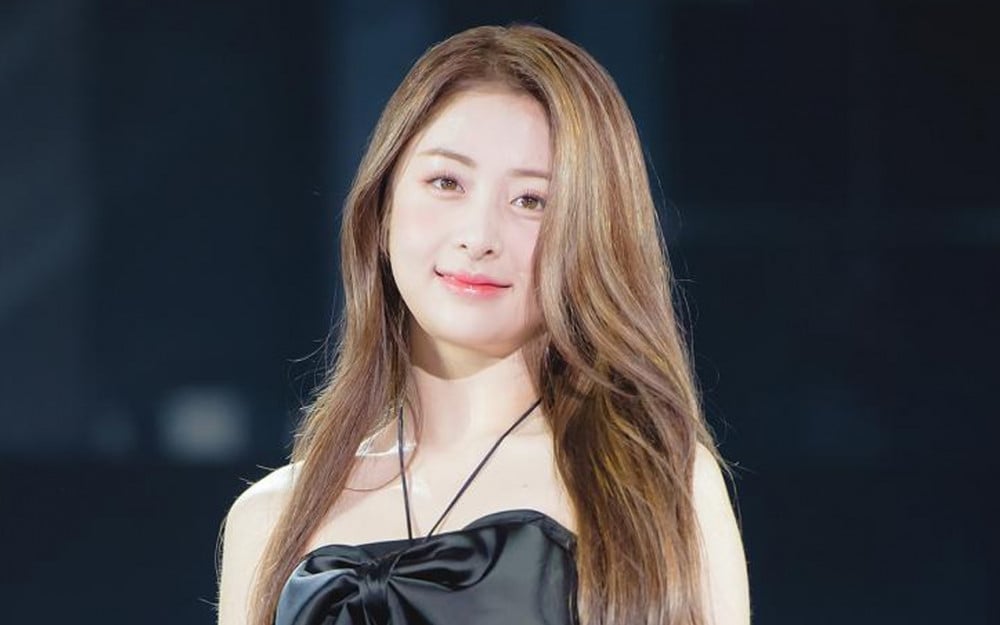 LE SSERAFIM is one of the popular rookie girl groups to debut this year and has garnered much attention for the members' talents and visuals.
Although the group went through a rough patch earlier, LE SSERAFIM is slowly growing to become the next popular K-pop girl group in the Korean music industry.
Recently, member Huh Yunjin revealed that she might not have debuted but might have become a businesswoman. In a recent interview, Huh Yunjin confessed that she was cut during the monthly evaluation and returned home to the United States. When asked what she did after returning home, Yunjin explained that she had prepared to go to college for a business degree. However, after being accepted into college, which was about a year and a half after being cut as a trainee, the agency where she trained called her again to return.
The company that she was cut from and also returned to was where Yunjin was finally able to debut with LE SSERAFIM. Yunjin explained, "I felt like I really missed the chance, so I went back to the United States." After getting into college, Yunjin said she picked up the guitar again and felt strange inside and felt she couldn't give up on music. She explained, "I got into college but then I had a mixed feeling because I really wanted to do music and couldn't give up on music. That's when I was given the chance with LE SSERAFIM." She elaborated, "The agency contacted me (after a year and a half). They told me 'Yunjin, we want you to really come.' Then I got the feeling. Before, I really didn't want to hear anything about idols and I wanted to ignore any contact from the agency but then the gut feeling came that I have to be part of LE SSERAFIM." She felt that everything she had been preparing was for this moment.


Many fans were glad that Yunjin decided to return to Korea and join LE SSERAFIM and commented, "Her song is really good," "She had the visuals and the skills but they still kicked her out and then called her back," "Good thing they called her back, omg," "Who would've known Pledis was going to be acquired by HYBE," "She's so good at singing," "How did they kick such a talented girl out?" "Thank you for becoming a singer," "Wow, we might not have ever seen her," "I love her song," "She's so talented, her song is awesome," "She's so lucky HYBE acquired Pledis lol," "She went through a lot to debut," and "Debuting really depends on luck and timing."