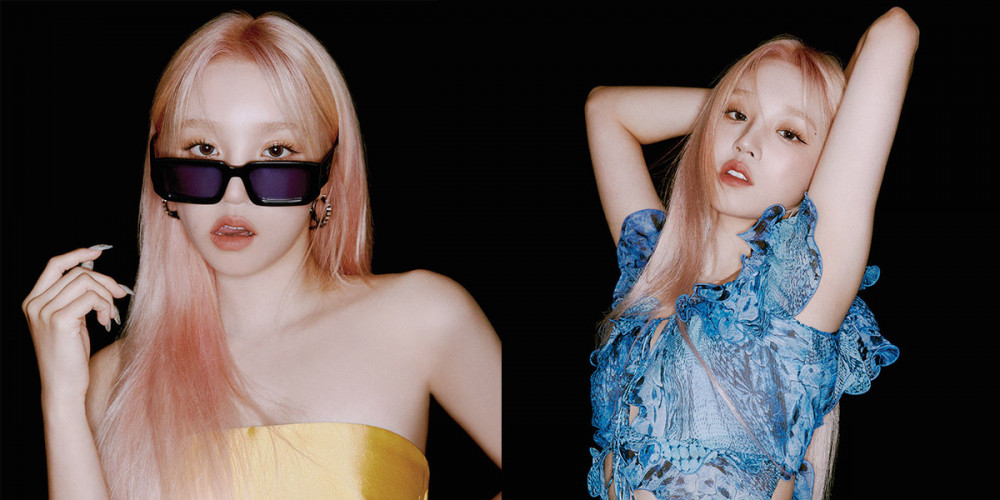 (G)I-DLE's Yuqi took part in an edgy, retro-style photoshoot for the July issue of 'Elle' magazine, where she boasted her chic confidence and her laid-back aura.
During her interview with the magazine, Yuqi discussed (G)I-DLE's Seoul concert, composing music for her group and her members, and her image as an idol and as a human being.
Regarding her work as a composer, Yuqi revealed, "Soyeon unnie, who is the overall producer of the team, ultimately selects which songs make it onto the albums. But she does not give special treatment to songs because they were written by members. The other members are also strict when it comes to evaluating songs. So when songs that I wrote actually get chosen, it feels like I received validation as a composer. Even when I'm at my busiest, I try to work on music regularly."
Next, Yuqi reflected on the bright and chill image she has shown on broadcasts. She said, "I am a fairly strong person. But sometimes, I wonder if people will think, 'Yuqi is always bright and always strong, so she will be fine no matter what'. Maybe I actually need to show that there are times when I get hurt, and when I feel weak. But it's just in my nature to be brighter and stronger, and that will not change. I am a person who always stays true to my own feelings. I also cry a lot. But when it comes to work, I focus on the goal. I tend to have strong opinions, and I can be stubborn. I used to get confused about who I really was, between the person who was strong and the person who was weaker, but I am starting to accept that they are all me. I feel more comfortable now that I've come to terms with that."