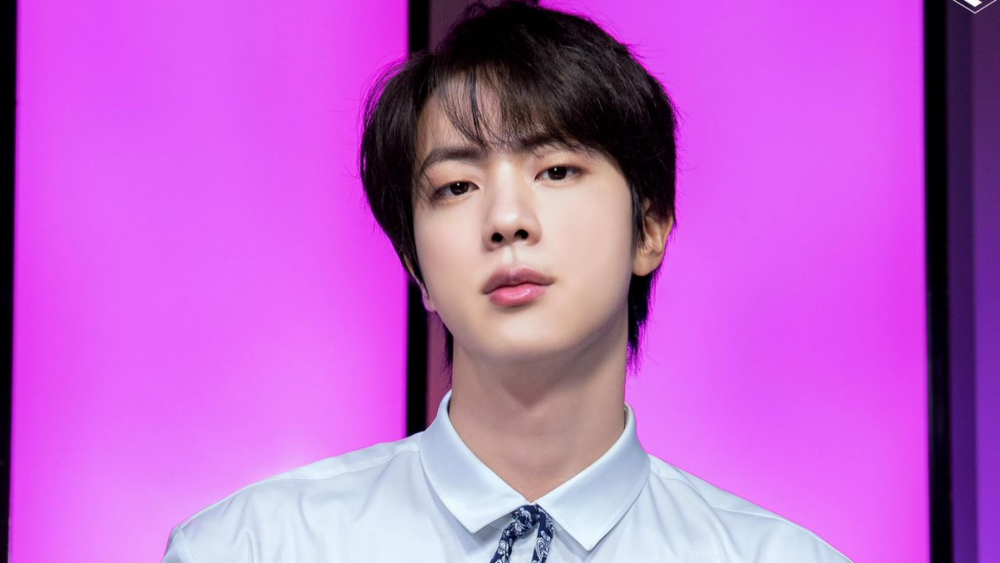 It is a widely known fact that BTS's Jin is the hugest fan of the Maple Story (MS) game. Last year MS even invited BTS to film a special show because Jin is a famous person playing the game. He also became the judge for Maple Story's 1st Golden Hands Awards. Of course, Jin is really loved in the community of Maple Story players! His nickname among them is 'Gamju' (owner of the game).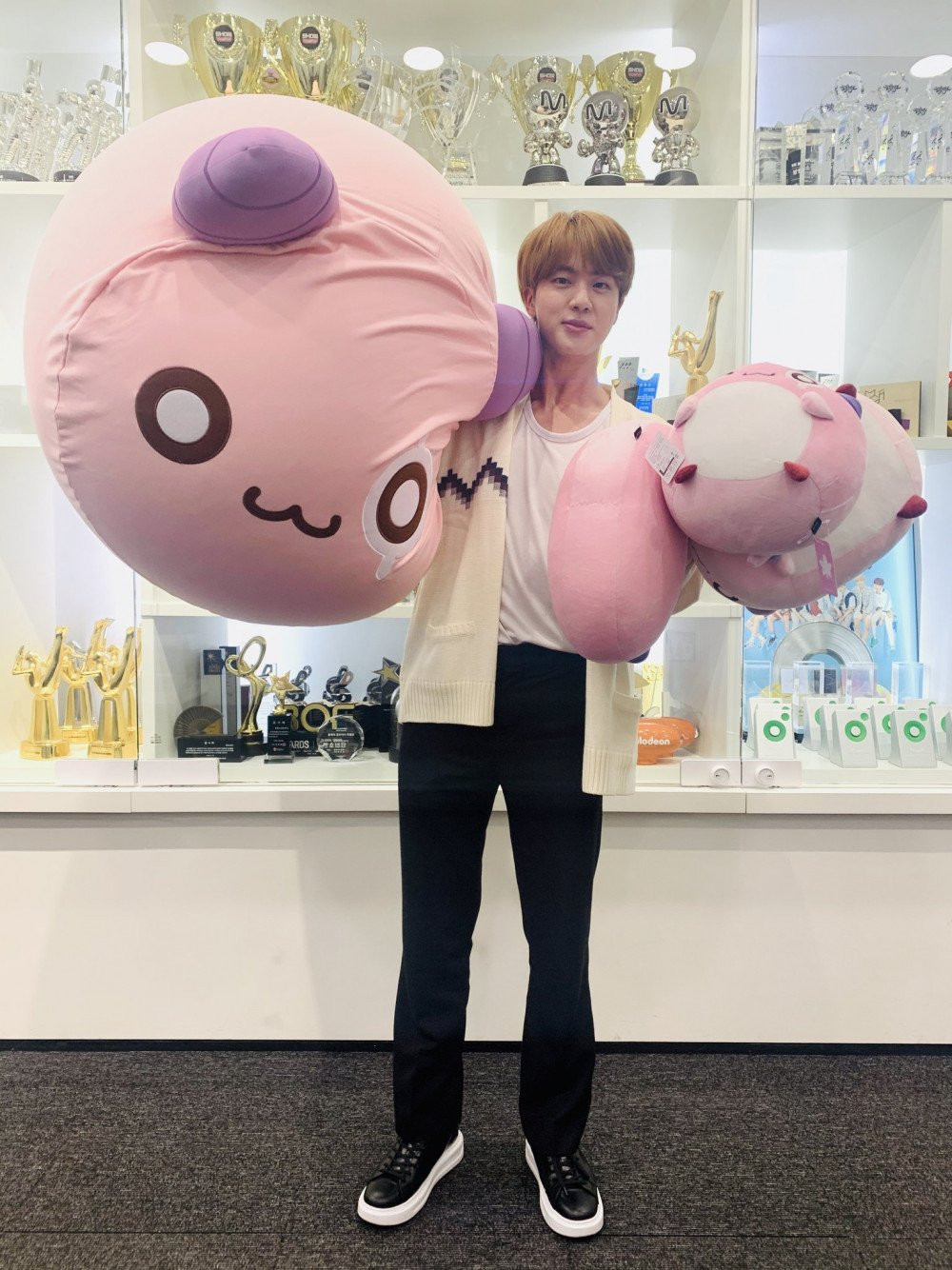 One of the famous Maple Story Youtubers got very lucky a few days ago. Recently, BTS's manager visited the pub he runs and asked for his contact. Later, Jin himself called the Youtuber and then visited him!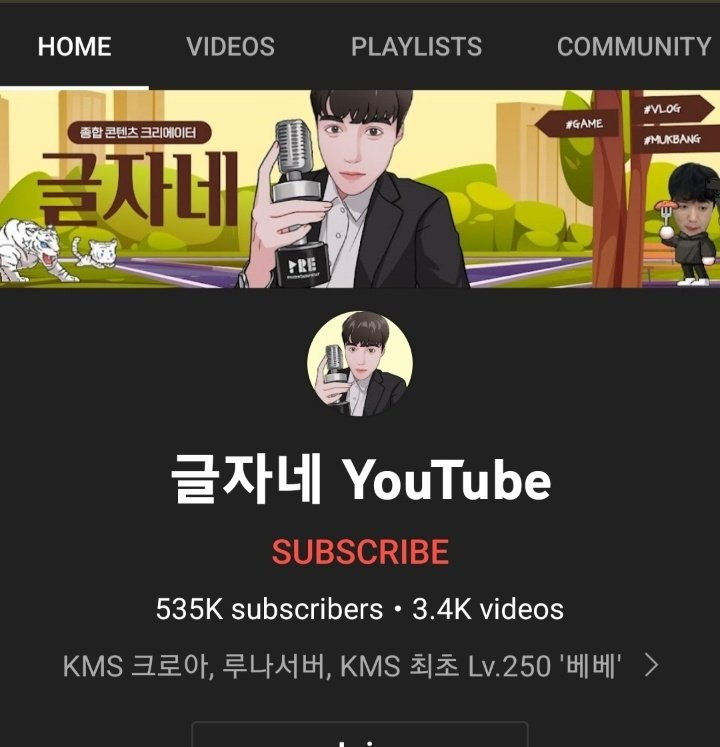 They spent a great evening together, playing drinking games, talking about Maple Story, and having fun guessing BGM from it. The Youtuber did research and prepared food that Jin would be able to enjoy without worrying about his allergies. He prepared spicy braised chicken, seafood green onion pancakes, and seafood pasta. Jin ate really well and enjoyed the seafood pasta the most!
And, of course, Jin played Maple Story with him. When the Youtuber demonstrated the mouse Jin was using, his live stream chat got filled with people begging him to sell them that mouse.
He said that Jin's autograph would be the treasure of his family now. Jin also added a cute message under his autograph: "You are incredibly tall."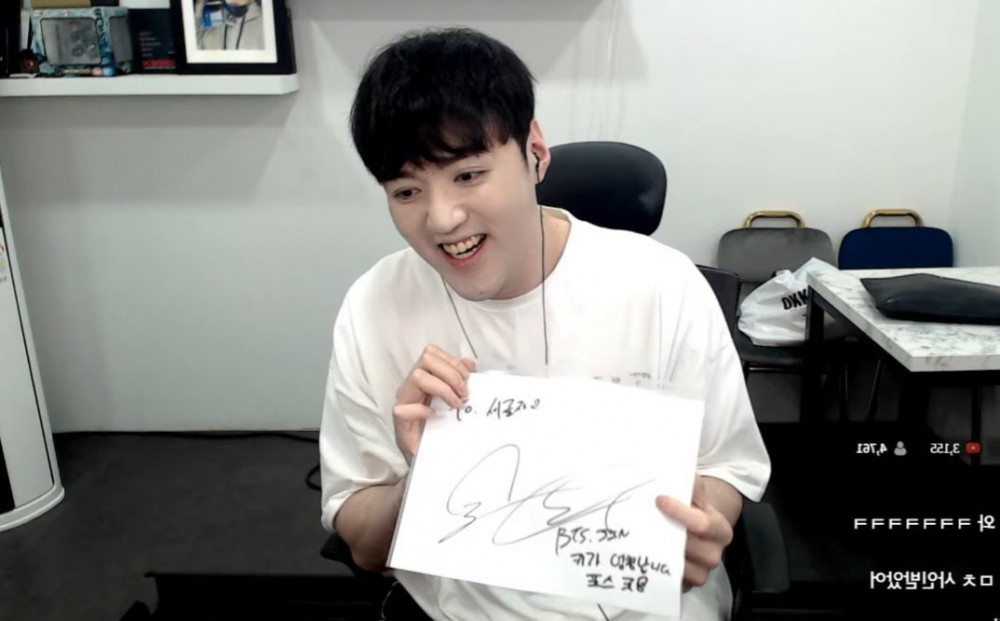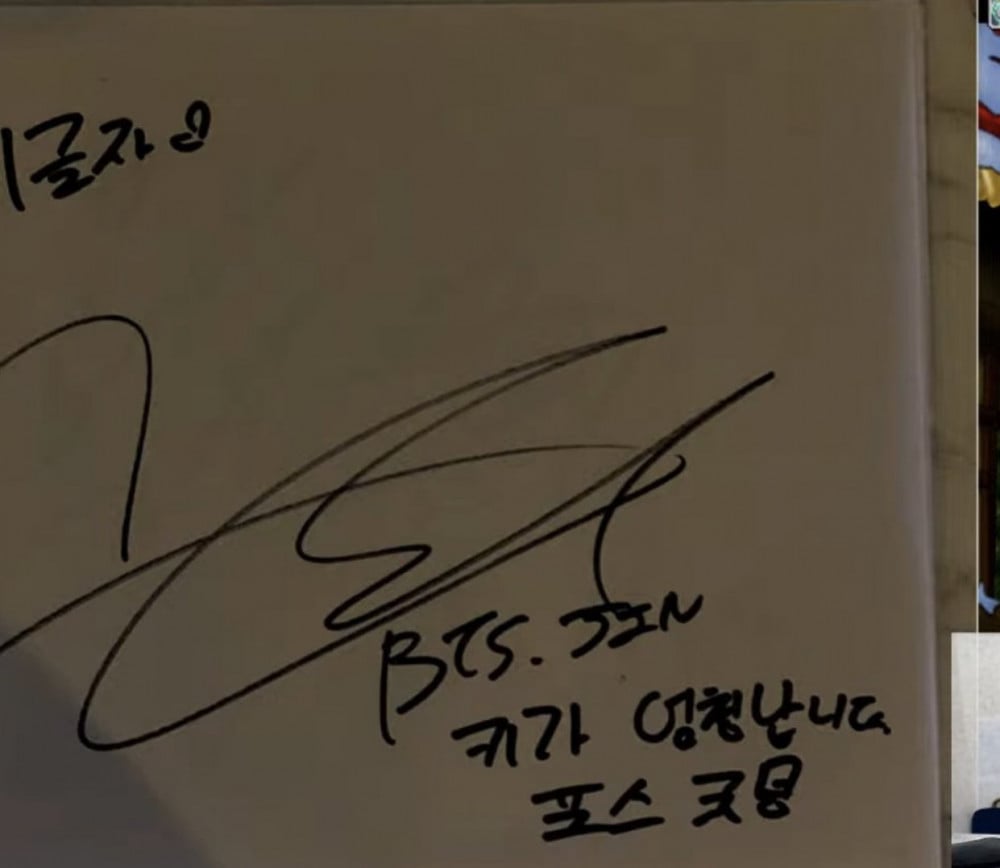 During the live stream, the player shared his expression of Jin: "Jin was insanely handsome, his face is as small as a fist. His exiting the car wearing a Thom Browne white T-shirt was an astonishing sight!" The Youtuber is only one year older than Jin, but the vocalist was very polite and called him Hyung-nim. He was so excited when talking about it!
After the fun evening, he texted Jin, saying that he had a perfect time and would be happy to play again in the future. Jin cutely answered with "Ha-teu (하트/heart)"!
What a remarkable story! It became a hot topic in the biggest Maple Story gaming community: posts about it occupied the Top4 and have lots of views (40-50k). Users are saying it's an honor to play with Jin!
Jin has been a gamer since five years old and is very skillful. His team even won against the GOAT (Greatest Of All Time) of League of Legends, T1's Faker, during the RUN BTS episode!