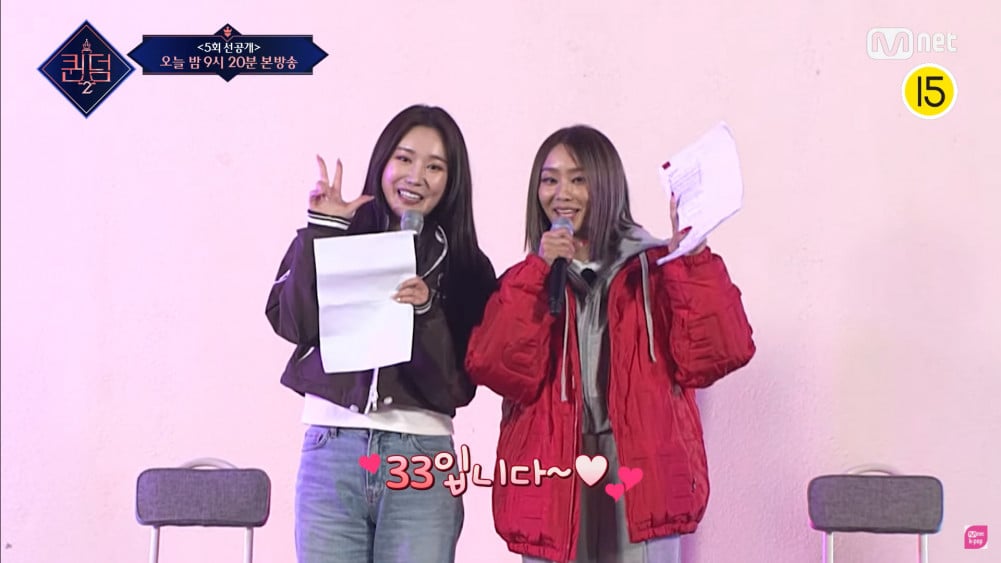 On the 5th episode of Mnet's 'Queendom 2', the contestants began preparing for their third round of competitions, which features two separate rounds - a round of vocal unit battles and a round of dance unit battles.

On April 28th, collaborative units for vocal and dance battles were finally revealed. Hyolyn, who took first place during the second round of competitions, has decided to do both vocal and dance battles. Brave Girls' Eunji Kep1er's Xiaoting, Dayeon, and Hikaru, VIVIZ's Umji and SinB, Cosmic Girls' Yeoreum and Eunseo, LOONA's Olivia Hye, Yves, Heejin, and Choerry stepped up for the dance battles.
VIVIZ's Eunha, Brave Girls' Minyoung, LOONA's Kim Lip, Chuu, Jinsoul, and Haseul, Cosmic Girls' Yeonjung and Soobin, Kep1er's Chaehyun and Youngeun joined the vocal battles.
During the episode, Brave Girls showed a lack of confidence as they were ranked 6th for the previous rounds. So even when Hyolyn chose to team up with Brave Girls' Minyoung for the vocal battles, Minyoung didn't seem confident. Then, Hyolyn showed her support for Minyoung saying, "Why are you already worrying about making mistakes. Keep your chin up. We're good."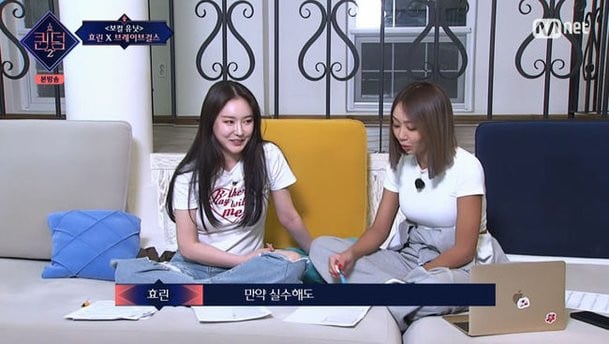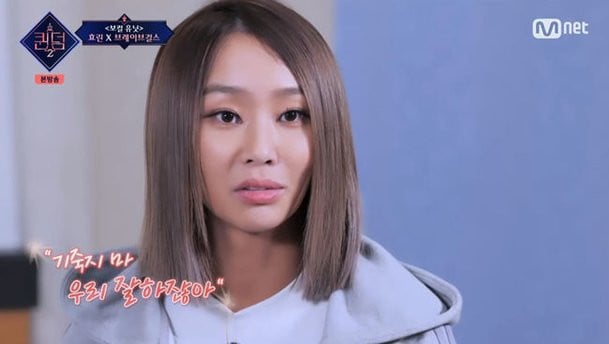 Hyolyn said, "I was upset. I don't know why. I'm not the type of person to lose confidence wherever I'm at. I've always wanted to succeed in this industry coming from a small label. I've always said that to my members. So I may have talked a little harsher on Minyoung."
As Hyolyn continued to encourage Minyoung, she seemed to gain more confidence. "I hope Minyoung could just show off her vocals without worrying too much." Minyoung said, "I feel like I've met a good mentor and a friend."
The two chose Bolbbalgan4's "To My Youth" as their song. Stay tuned for the next episode of Mnet's 'Queendom 2', airing every Thursday at 9:20 PM KST.