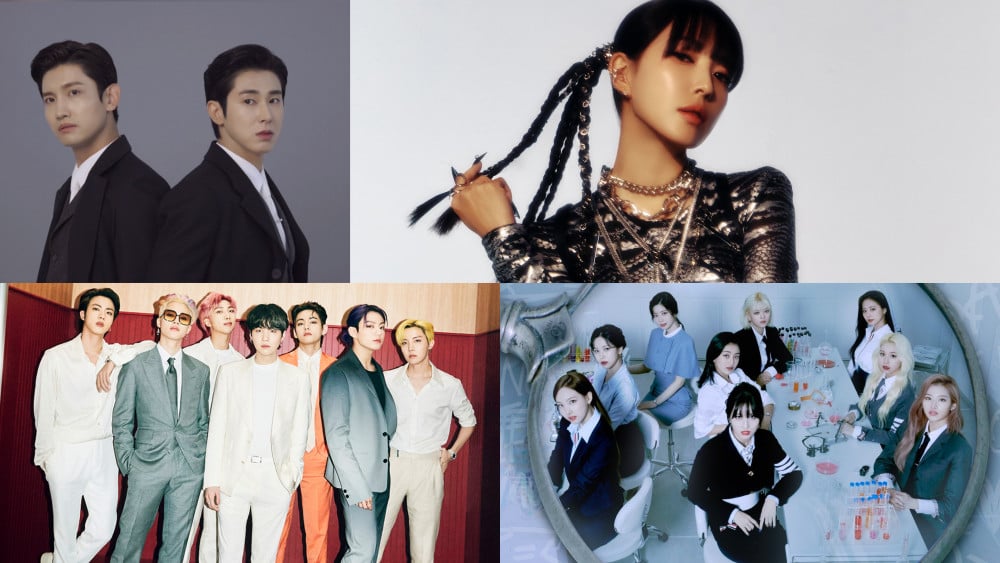 Japan is the second biggest music market globally, and we can't just deny that these K-Pop artists' success and impact are jaw-dropping. It's not that easy for foreign artists to succeed in the Japanese music market, but K-Pop is still conquering the market even after the legacy cemented by the older generations, big thanks to these artists who paved the way.
Take a look at some K-Pop artists who created a buzz in the Japanese music market.
It's no surprise for this all-rounder female artist, debuting in Japan at the age of 14. Up until now, BoA is still breaking down barriers! There's no denying that BoA is huge in Japan, she accumulated a total of 74 weeks on Billboard Japan's 'Hot 100.' She is the one who broke down the barrier of K-pop artists entering the Japanese market.
They were a major surprise; I don't think anyone thought that this group from DSP Media would be so popular in Japan when they debuted there in 2010. They were the #1 rookie artists in Japan in 2010 by Oricon and became the first foreign female group in thirty years to have a number hit single in Japan with "Jet Coaster Love." They set many records for foreign girl groups in Japan.
The iconic five-member group turned into a pop duo surely will surely go down in the history of both Korean and Japanese music. As soon as they debuted in Japan, TVXQ immediately embarked on their legacy in the industry. TVXQ holds the record as the best-selling K-Pop act on Oricon.
BTS has so many records under their name. This third-generation boy group shows how huge they have become years throughout their career. BTS holds numerous records in Japan, including the foreign male artists with the most number #1 albums on Oricon with 9. In recent Oricon's year-end chart update, BTS now holds the top highest total revenue earned in a single year in 2021 for a Korean act with over 18 billion Japanese Yen, that's over 155 million USD.
The almost seven-year-old girl group has dominated the Japanese music market after releasing hits after hits, notably their megahit 'TT' that made a loud noise in Japan, which helped them pave and smoothen their way to reach the peak of their career. TWICE are one of the artists who have been credited and acknowledged as icons of the third Hallyu wave in Japan. TWICE also holds the record as the Korean act with the most cumulative weeks spent on Billboard Japan's 'Hot 100' with almost 900 weeks charting.
Big Bang is known for shaping the music industry as they are one of the most influential Korean acts. The boy group holds too many records as one of the biggest second-generation Korean acts in Japan. Gaining attention overseas with their hits, Big Bang is definitely one of the biggest acts in Japan back in their time. They are still the most-followed second-generation K-Pop group on one of the biggest music streaming sites in Japan Line Music.
Girls' Generation wouldn't miss this list! The girl group was a part of breaking the barriers for K-Pop along with other iconic second-generation groups.
---
Let's not forget to mention Seventeen, Super Junior, SHINee, and more as they also dominated and showed their impact as one of the most influential and biggest Korean acts that have overwhelming success in Japan.