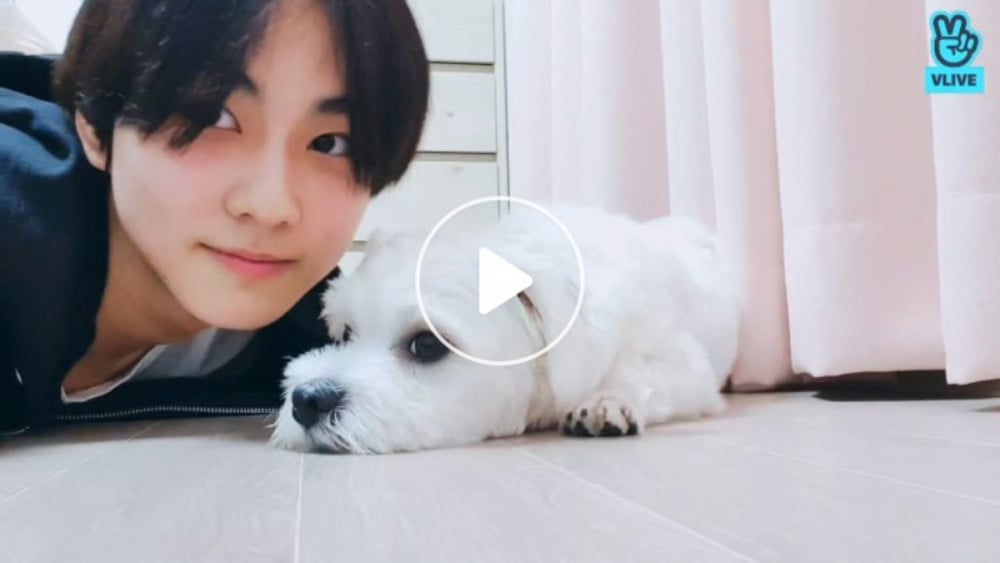 Netizens debated whether ENHYPEN member Jungwon's comment about fans taking the college entrance exam was appropriate or not.

On November 18, ENHYPEN took to their 'V Live' channel with a video titled, "D-1" to talk more about their second fan meeting. Here, the ENHYPEN members held a friendly conversation with their fans. However, one particular comment made by Jungwon caught many off guard.
Another member first stated, "Of those who come [to our fan meeting] tomorrow, some of you may be coming after taking your CSATs. Since it's the day after the CSATs, you should do well on your exams and come." To this, Jungwon commented, "But if you are coming to our fan meeting the day after the CSATs, then you probably didn't do well."

Jungwon's comment made the other ENHYPEN members confused and they asked, "Why?" and "What does that mean?", visibly taken aback by his comment. This caused an uncomfortable silence among the members. Jungwon's words soon drew negative responses from netizens online, as many claimed it was insensitive to high school seniors who had just taken one of the most important exams in their lives.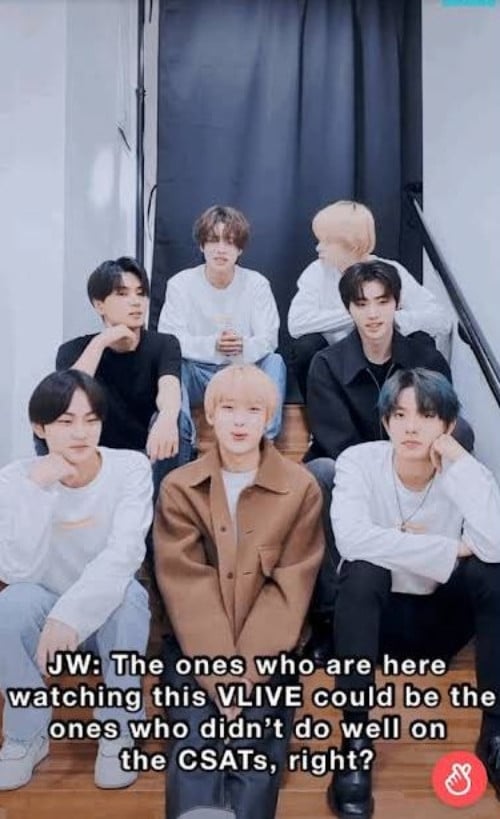 In response, some of the netizens' comments included:

"As a high school senior who just took the exam, I am so angry Loll I finished and went into V Live and he's saying that s***."

"Wow but that really is...Lolll [they] probably felt like dying after messing up their CSATs, but still went to watch the idols that they love. But if he said that, then they must really feel like dying Lolll Because even the idol they like is saying that Lolll."

"Even if it was a slip of a tongue, the nonsense is on another level."

"Even if it wasn't a celebrity, but a second year high school student who told a third year sunbae that he probably didn't take the test well, it wouldn't be a controversy. He would just get slapped."

"It hasn't been long since I've liked Yang Jungwon, but does he usually make a lot of mistakes? F*** What is this."

"Ah, if you see the video, the members' reactions show an uncomfortable silence. Even he probably was like 'I'm f**ked after saying that."


"They are also young boys in their teens, so they can't help but to be like that. It's not that they had bad intentions, but they're just doing what a lot of young boys do."

"It's just so ridiculous...What do they think of their fans Lolll."

"It just reveals his true feelings toward fans."

"He's just young? Loll is 18 years old young? It seems like he needs to receive elementary education all over again."