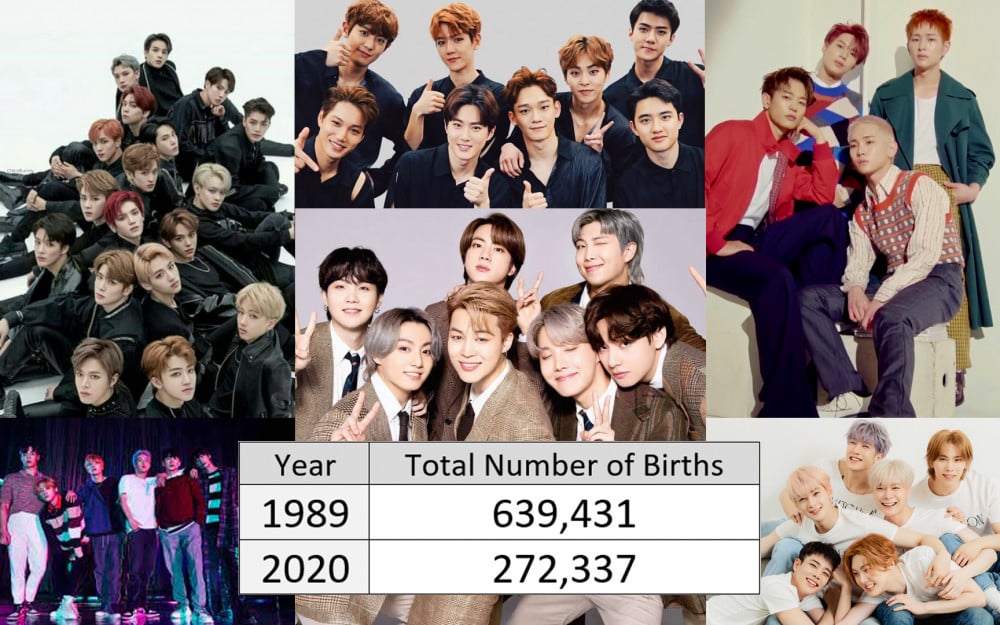 There has been a constant worry as the birth rate in South Korea has been declining over the years. In 2020, South Korea had the lowest fertility rate in the world for the second consecutive year. The country has now entered a crisis as there has been a severe decline in birth rates.
According to the 2021 World Population Status Report released by the United Nations Population Fund on April 14th, Korea's total fertility rate came in dead last out of the 198 countries measured. South Korea's fertility rate in 2021 stood at 1.1 children, which is less than half of the world average of 2.4 children.
With a decrease in birth rates, the K-pop industry might also face a crisis - a lack of new talented trainees. YouTuber In Ji Woong, who is also a K-pop idol trainer, explained that entertainment companies are having a hard time finding new talent to recruit in South Korea to become K-pop idols.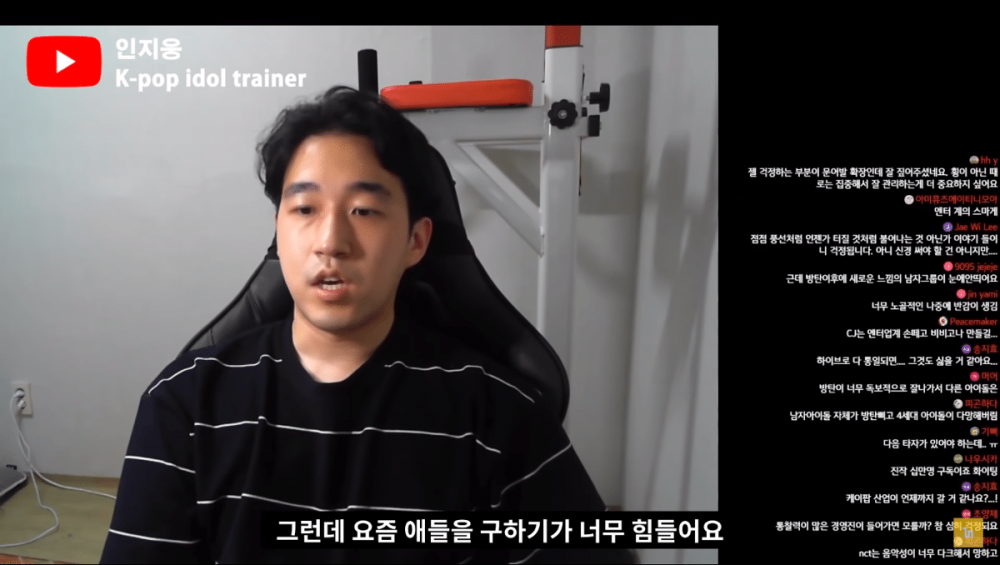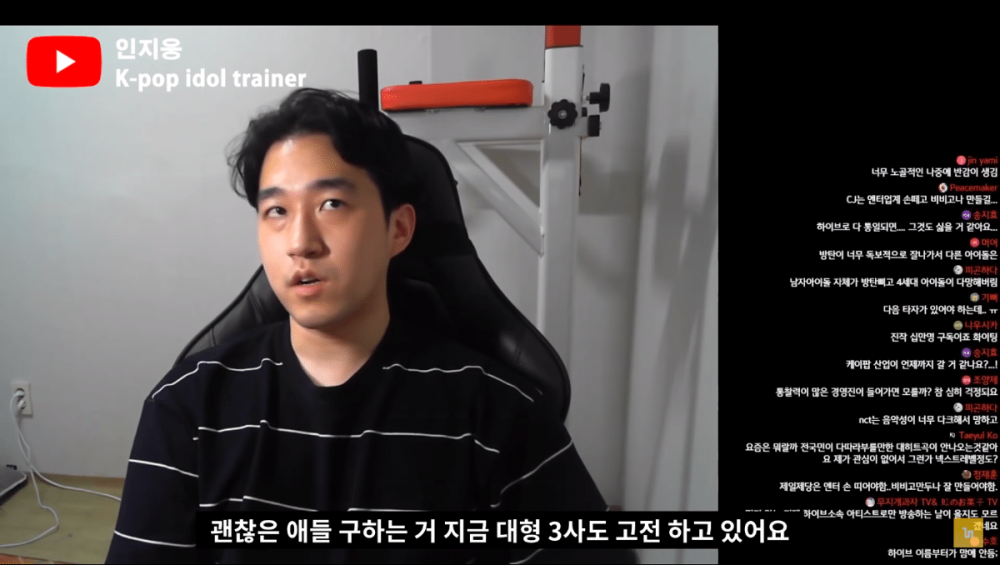 He explained that even the Big three entertainment agencies are having a hard time finding new talent. He explained, "If you look at good trainees, the companies start looking for them around the age of 12 and 13. Right now, kids who are 12 or 13 are born in 2010. But there aren't any kids from that year."
He further elaborated, "Right now the people who are leading the K-pop industry are those who are born in the 90s. But after 2005, there are few kids so it's so difficult to find kids who have talent. It's even hard for the major agencies to find kids, so what about the mid to small-size agencies? It's even harder for them."
In fact, according to the total number of births, the number decreased rapidly after the 90s.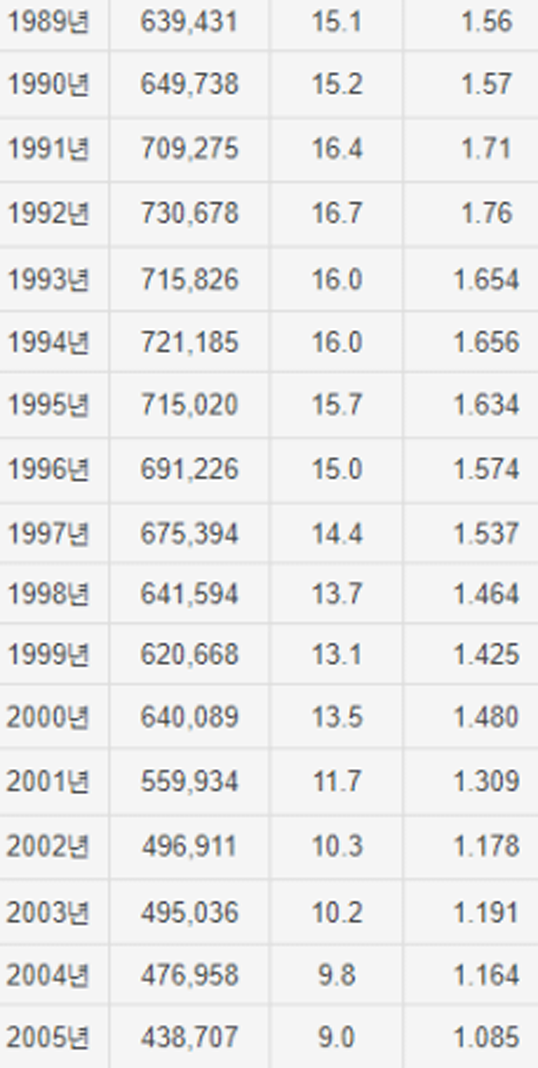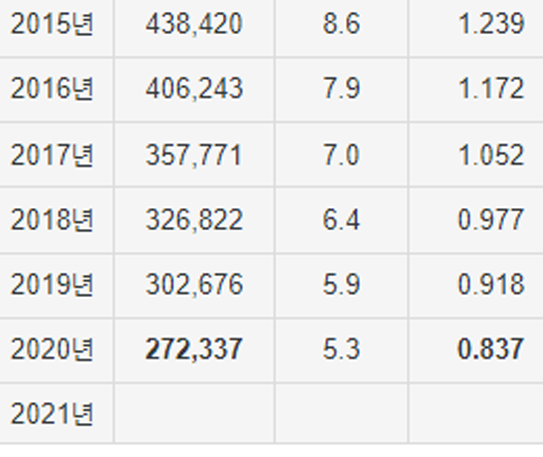 In 1989, there was a total birth of 639,431 babies (an average of 1.56). There was a slight increase in the number from 1991 to 1995, but that number quickly dwindled after that. Then in 2005, the number began dropping even further as it hit the lowest number in 2020 with a total of only 272,337 babies (an average of 0.837).
There are experts who believe that the K-pop market may take a plunge as the majority of consumers of K-pop, who are in their teens and 20s, would decrease. However, there will be an increase of K-pop consumers overseas; therefore, experts believe that in the future, about 80% of a typical K-pop group will consist of overseas members due to the decrease in birth rates in South Korea.
Other netizens commented, "I wish they can invent something so men give birth, too," "To be honest, this isn't an issue that effects just K-pop but all aspects of the Korean society," "I think this is BS, there are so many kids to pick from," "This is a big issue," "I definitely feel like more trainees for K-pop will be chosen from the other Asian countries like Japan, Southeast Asia, and China," "I think K-pop will get more Korean idols from other countries like BLACKPINK Rose from Australia or NCT Johnny from America," and "There are a lot of people who have mediocre talent who turn to YouTube or streaming."