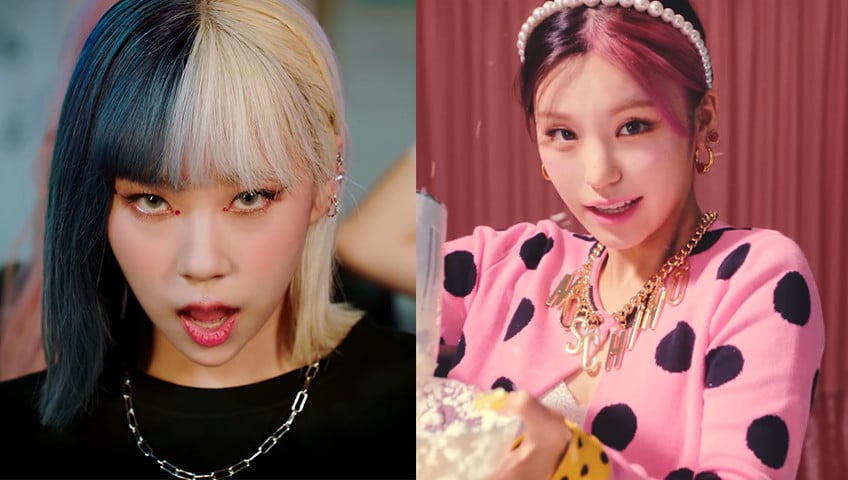 One of the best things about K-pop is the fact it is never dull. Every comeback promises a concept that could possibly rule the next set of trends in the fashion community. It is relatively common to take inspiration from idols' outfits, but it takes guts to do something a little more long-term: dyeing hair with another color.
If you're looking for your next style inspiration, here are some fourth-generation girl group artists that will show you how to rock out-of-your-comfort-zone hair colors.
Dosie (Purple Kiss)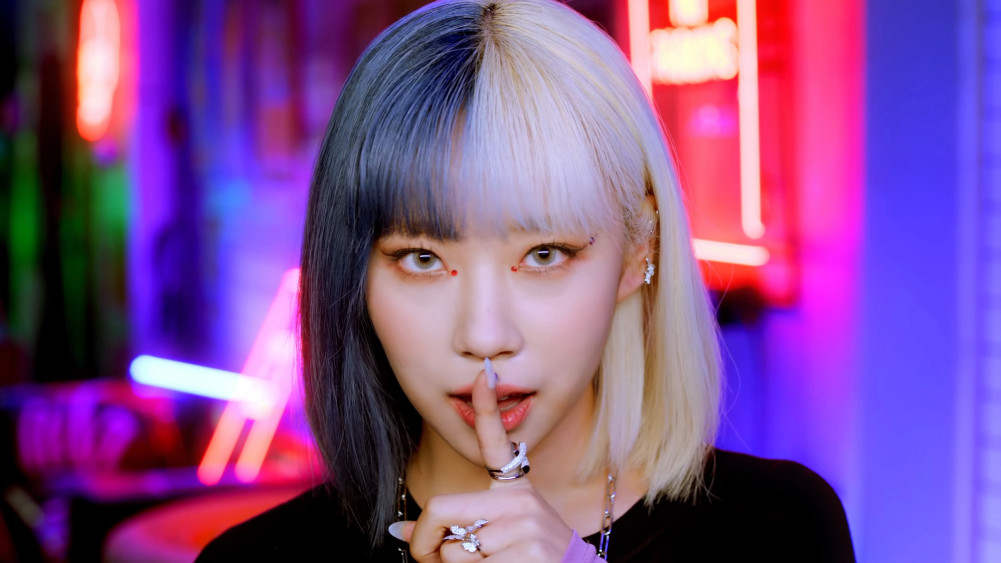 Can't choose between midnight blue and blonde? RBW Entertainment's genius performer Dosie gets the best of both worlds in Zombie with a Cruella look that is sure to have heads turning at any Halloween party.
Ryujin (ITZY)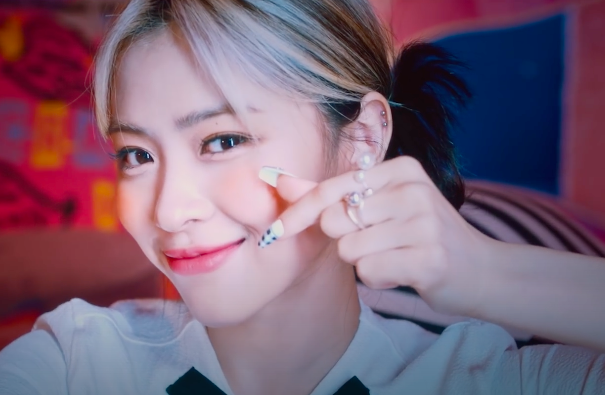 Another take on the Cruella trend is seen in Ryujin's Crazy In Love era. While she did not do the typical half blonde, half black partition, she still employed the same colors and emphasized the upper and front portions of her hair for a twist.
Jia (TRI.BE)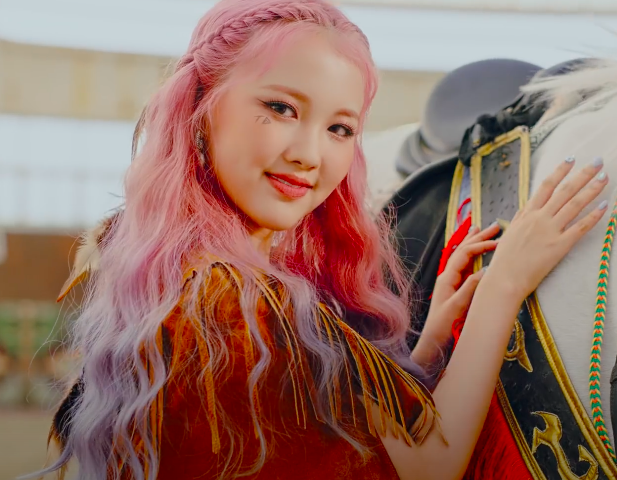 If you're looking for a total revamp, you can never go wrong with mermaid locks. This one worn by Jia in Rub-A-Dum is just pastel perfection. Finish it with some loose beach waves to wrap up the fairy tale look.
Winter (Aespa)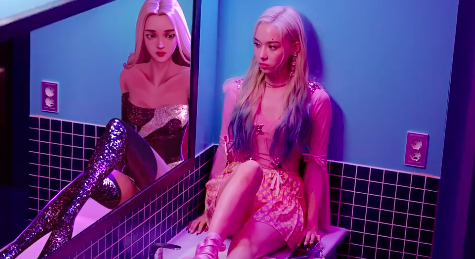 Winter has come, and she brings in a Mother of Dragons hair with a twist in their debut music video Black Mamba. The lower portion is soaked in blue, which makes her whole vibe as cool and dreamlike as her stage name.
Mia (Everglow)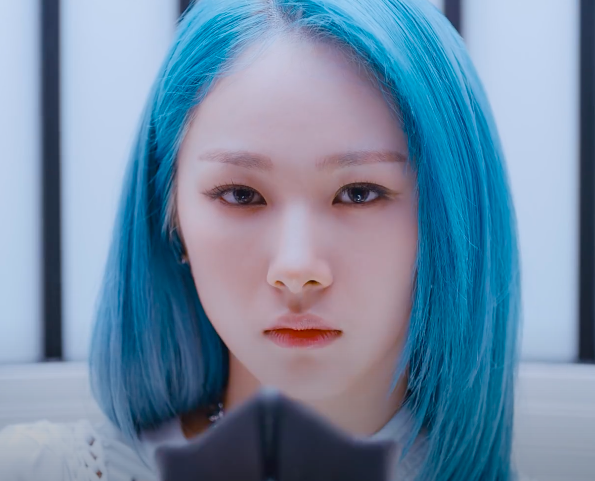 A push and pull between two hues pose an exciting statement and room for mystery. In Everglow's First MV, Mia confidently flaunts a striking tone of blue that sometimes turns coral or aquamarine depending on the scene.
Yoon (STAYC)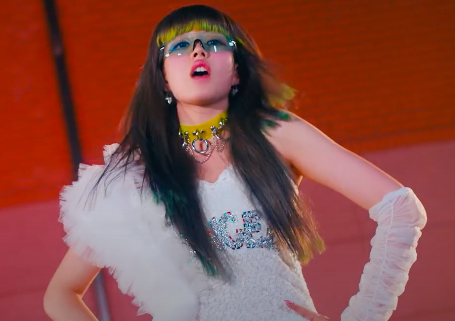 Are you feeling a little adventurous? Check out Yoon's Stereotype concept. Instead of opting for bombshell colors, she injects subtle surprises on the tips of her hair which give off a spot-on mix of a quirky and edgy feel.

Yeji (ITZY)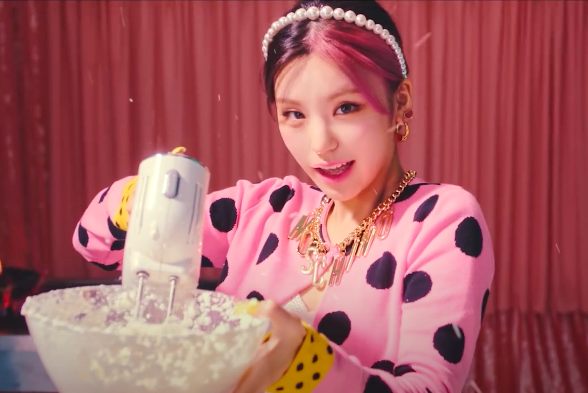 Yeji exhibits power and playfulness with the two-toned trend in pink and ebony black for their upcoming album Crazy In Love. If you're waiting for a sign to finally go for that bold shade of pink, look no further. This is precisely what you're looking for.
Hyunbin (TRI.BE)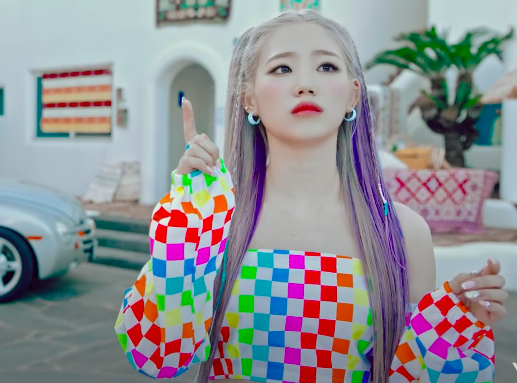 Elevate those ivory locks with chic hints of purple! Both shades make a stunning combo of allure and elegance, which will seal all eyes on you any time of the day. Rapper Hyunbin shows us how it's done, and it's utterly tempting to try.
Ningning (Aespa)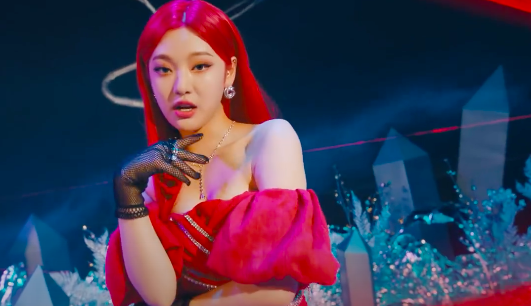 Ningning proves that a vibrant red is always a smart move if you want to stand out and be remembered even in a crowd of thousands. It never gets old, even in the K-pop world where idols offer one new concept after another.
Ireh (Purple Kiss)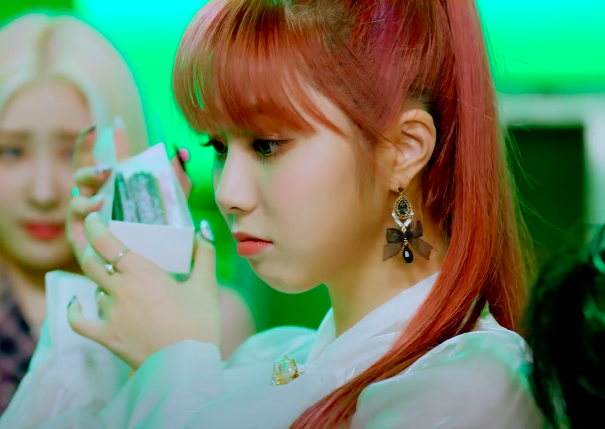 This gingery shade of orange is also a classic go-to for a lot of Korean artists because of its versatility in different set-ups. It is a sure way to capture the audience's attention regardless of the stage design and lighting.