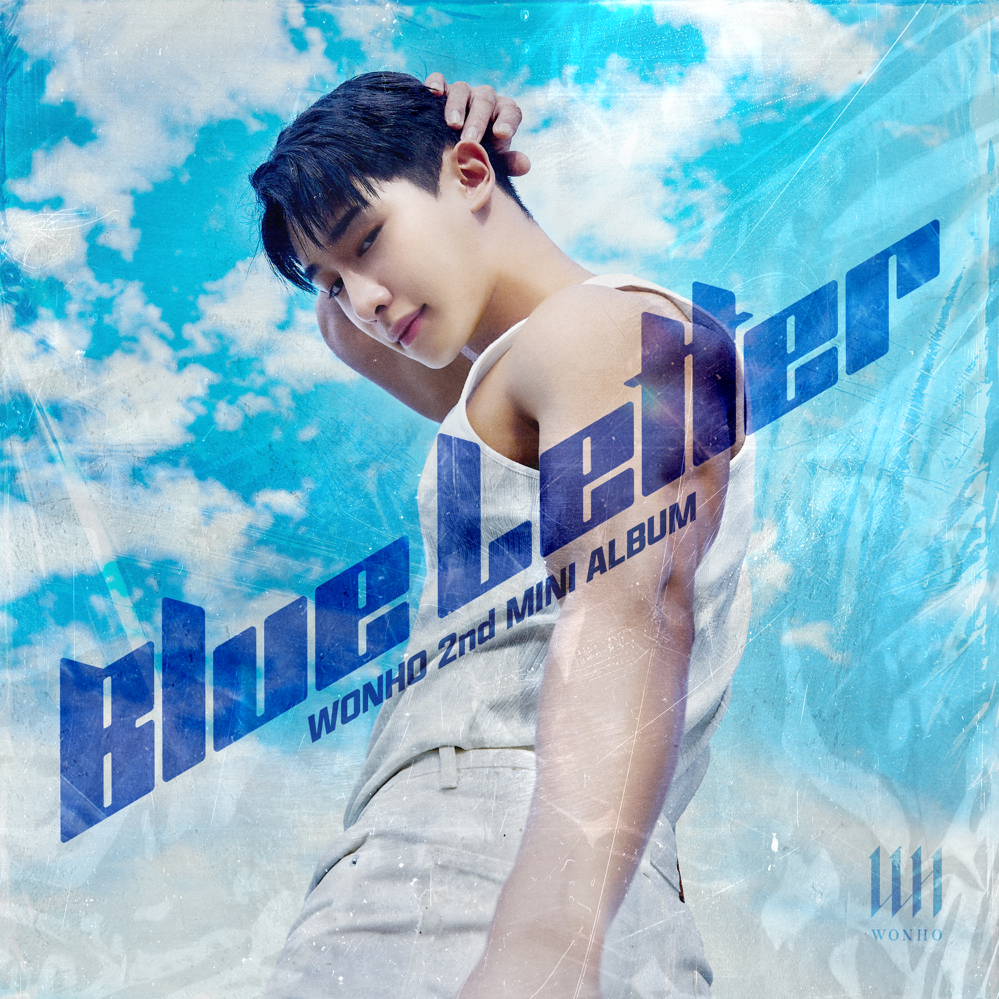 [This review reflects the opinions of the author and not necessarily those of allkpop.]
Track List:
1. Intro : Seasons and Patterns
2. BLUE
3. No Text No Call
4. Come Over Tonight
5. 24/7
6. Stranger
7. BLUE (English ver.)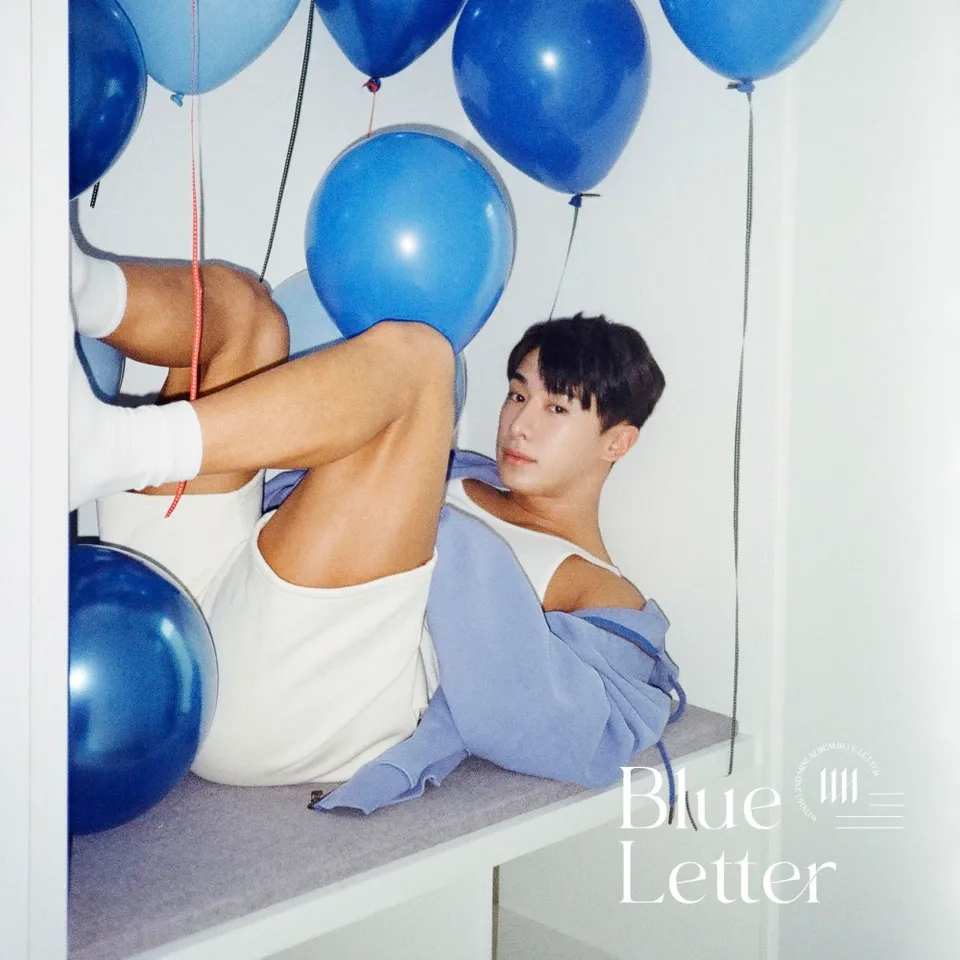 WONHO is looking better than ever in his latest release, BLUE LETTER. The romantic is back with a series of ultra-sweet songs that are sure to make you swoon this upcoming autumn and winter season. Not only does BLUE LETTER bring an ultra-moving and honey-rich introduction with "Intro : Seasons and Patterns," an instrumental piano song that feels like it could be the title to a video game or tv show, it serves as a beautiful display of WONHO's developing trademark sound.
"BLUE" is the artist's chosen title, and the song is simple but so effective. The song is feel-good without a convoluted concept or sound and acts as a refreshing sip of water in a musical desert. The song's focal point is the chanted and self-assured "we are young, we are dumb." There's a certain childish aspect to this song that's ultra-addictive as a title. WONHO has additionally added an English version of "BLUE" at the end of this release.
"No Text No Call" is an acoustic track that brings his sound back to square one. It seems that many artists are opting to go 'louder' not 'better,' and WONHO displays that one doesn't need to be in-your-face to capture your attention. "No Text No Call" displays a sweet melody and concept that is perfectly customized for WONHO's singing style.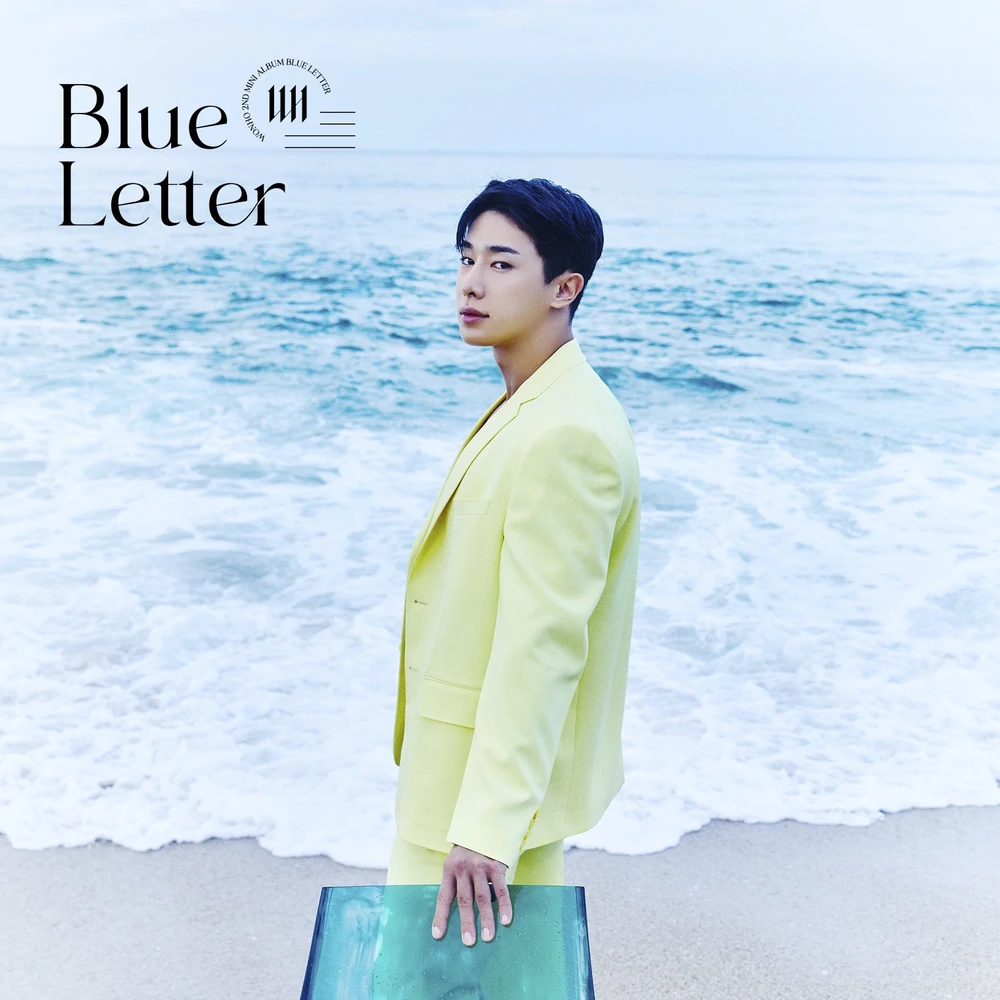 "Come Over Tonight" has a bit of an over-filtered introduction, but its tempo change really won me over. Though I had my qualms about its shaky start, the song's climax and progression are definitely worth giving a listen to. There's a certain sugary sweetness to WONHO's music, and "Come Over Tonight" is an excellent example of this romantic notion.
"24/7" is a strong pop song that borrows some future bass influence. Among the rest of the playlist, "24/7" isn't my favorite track due to its somewhat stagnant sound. Though the song is bouncy, the incessant honking of the instrumental is distracting. Luckily, a refined acoustic guitar saves us with a triumphant album end. "Stranger" is the release's cardinal ballad, and WONHO proves once again that ballads are his forte. Emotionally charged honey vocals really bring the melody home for this song, and WONHO wraps up his latest release with a nice bow with this track.

MV REVIEW
Talk about the all-American boy next door! WONHO returns with "BLUE" in an MV that features a totally cookie-cutter high school jock and cheerleader storyline. Though aside from how admittedly run-of-the-mill the concept is, the song's vibe of living free-spiritedly is kind of reflected in the childlike feeling of the MV. With a super gentle and sweet love story intertwined, jock football player WONHO pretty much lives out every football/high school fantasy all at once.
MV SCORE:
MV Relevance…..7
MV Production…..7
MV Concept……..7
MV Score: 7.0
ALBUM SCORE:
Album Production…...8
Album Concept……...8
Tracklisting…………...9
Album Score: 8.33
Overall: 7.67