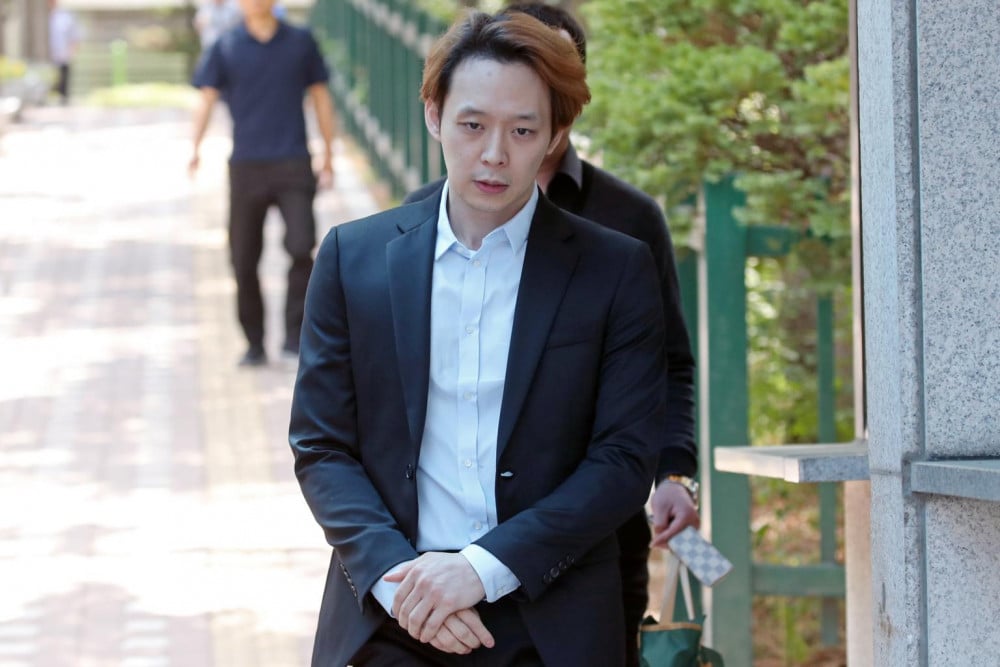 The manager worked with Park Yoochun throughout all his scandals, from sexual assault accusations in 2016 to being arrested for drugs in 2019. He even left Cjes entertainment with him when the company has decided to terminate their contract with Park Yoochun. On July 28th, Park Yoochun's manager started to share series of Instagram posts on his account (@moa_190222) in which he exposed discomfort with the former idol and actor.
Happier days with Yoochun:
In the first post, he said, "You're not doing drugs again, are you? I hear rumors that you are filing a criminal complaint against me, but I don't know what the criminal charges are for, but please file a complaint. Now that you have a three-way management contract and even a down payment, I will let everyone know what kind of trash you really are. See you in court. Shall we try YouTube right now?"
In the next post, he shared a screenshot of a Kakatalk conversation with a fan in which he confirmed that he's talking about Park Yoochun.
After that, he shared a post of what looks like a gambling Casino, and he said, "that's a good thing too," with the hashtag #mickeyah, which is the stage name of Park Yoochun back in his TVXQ days.
On July 30th, he shared another post in which he promises to help Park Yoochun's sexual assault victims, saying, "Next week I'm going to meet the lawyers of the sexual assault victims, I'm organizing the materials, I'm going to help all of them." For the record, this manager was present with Yoochun at the room salon the night where the first sexual assault accuser stated she was raped by Park Yoochun.
In response to this, some Park Yoochun fans are collectively working to shield Park Yoochun by actively mass reporting the manager's account in order to take his account down and silence him.