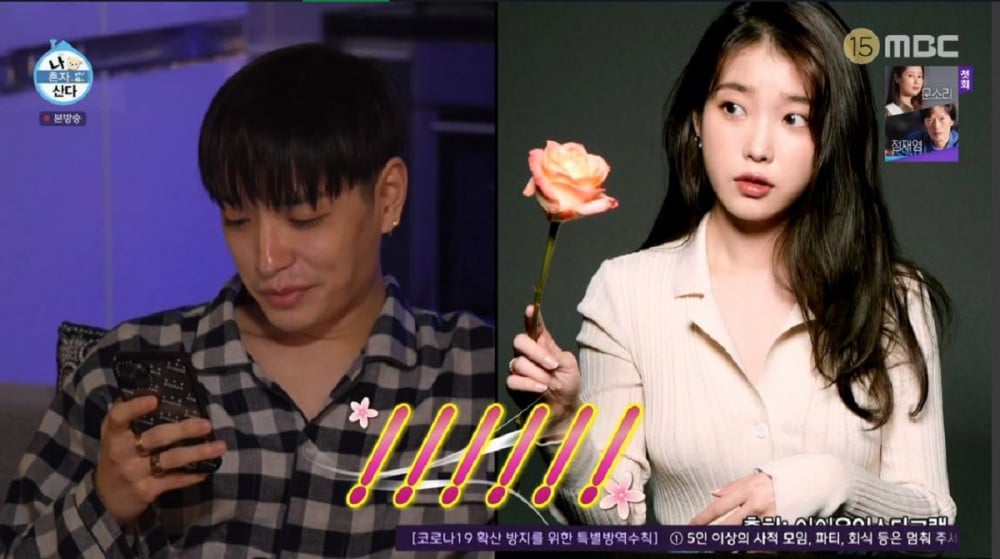 MBC's 'I Live Alone' has been receiving negative reactions from viewers for including a scene with a celebrity impersonator.

On the June 18th broadcast of the MBC variety show 'I Live Alone', Simon D surprised the show's cast members when he was seen calling singer IU. On this day, Simon D's typical day was shown on screen, including the moment where he shed tears while watching the tvN drama 'My Mister', starring IU. Soon after, Simon D was seen dialing a number on his phone and was heard saying, "Miss IU, I just cried a lot while watching the last episode of 'My Mister'." On the opposite end of the phone call, a voice that highly resembled singer IU sweetly replied, "Oh really? You just watched that [drama], I see." Seeing this interaction, the show's cast members jumped up in surprise, exclaiming, "Wow, it's IU!"

It was only in part 2 of the show, after all advertisements in between the episode came to an end, that the truth was revealed. It turned out that Simon D was using Clubhouse to speak with a non-celebrity figure, who was well-known for skillfully mimicking IU's voice. Clubhouse is an invitation-only social media app, where users can communicate through different voice chat rooms. Viewers pointed out that the featured non-celebrity was quite famous for consistently impersonating IU, misleading a lot of fans with her use of IU's name and photo for her profile information. Further, she continuously failed to emphasize her account as a 'voice imitation' account, receiving a lot of criticism from IU's fans.

MBC's 'I Live Alone' also received negative reviews for making it seem as if Simon D and IU had shared a real phone conversation in their promotional contents. Netizens heavily criticized 'I Live Alone' for tricking viewers and crossing the line, with their intentions to attract attention from the public. Many took to online community forums to express their disappointment.

Some of the netizens' comments included:
"The PD has absolutely no thoughts."
"It's shocking how nobody was able to realize that this would lead to a serious issue."
"It makes me so angry. Simon D and 'I Live Alone' are probably going to stay silent again. F**k."
"Crazy that they released a preview like that Lolll Production staff, please return to your senses."
"They are turning crazy over viewership ratings, so they are resorting to such behaviors."
"It's to the point where you would think that they have no brains."
"No manners at all. It would have been considered rude even if Simon D and IU had no relations. But the fact that it has been ten years since the two have known each other and even appeared on broadcasts together, it makes his actions even ruder."
"Are they crazy? They air that, and don't even clarify that it's not IU?"